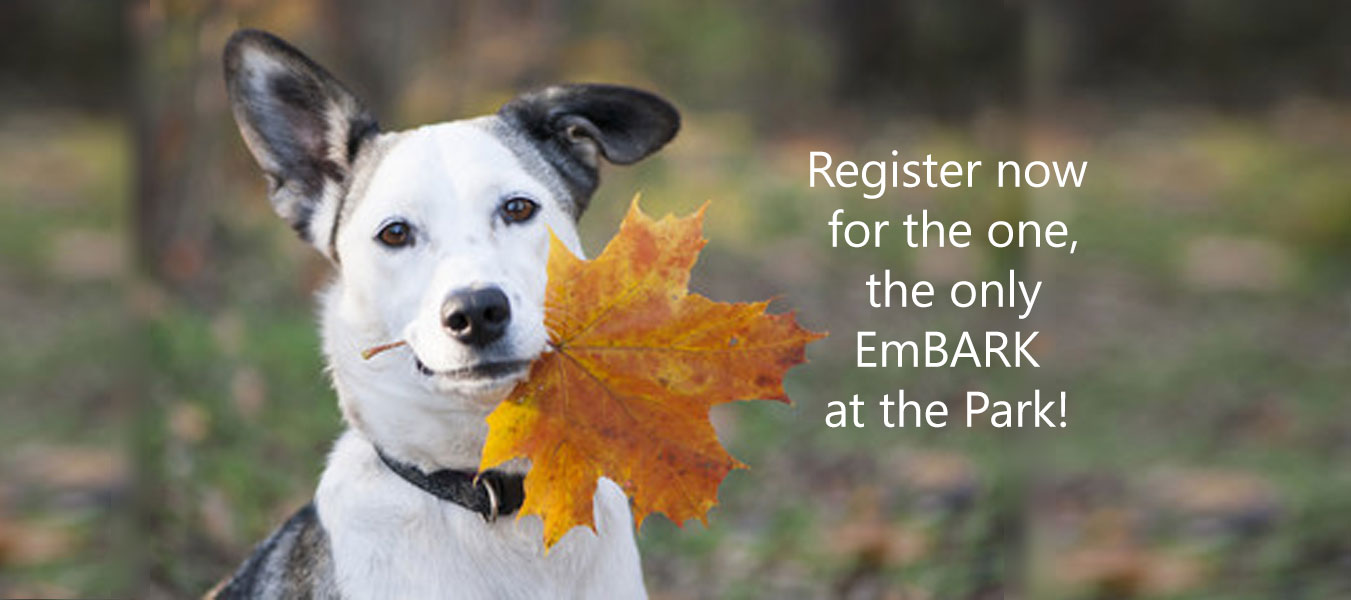 Above: Home For Life® Animal Sanctuary's first annual dog walk, EmBARK at the Park, Saturday, October 21, will give our supporters the opportunity to enjoy the fall color of the St Croix Valley and beautiful vistas from the Stillwater Lift Bridge and St Croix Crossing Bridge.
This one-of-a-kind dog walk will depart from Lowell Park in Stillwater, after a continental breakfast, and follow the picturesque St Croix Loop Trail, across the historic lift bridge and the St Croix Crossing Bridge before reconvening at the Park for a catered luncheon, cash bar, music, and program.
Registered attendees will receive an event t-shirt to commemorate the day!
After registering, head over to our Event Page on GiveMN.org to raise donations to support the animals of Home for Life® by setting up your fundraiser or a team!
Put the FUN in fundraising by attending Home for Life's® EmBARK at the Park!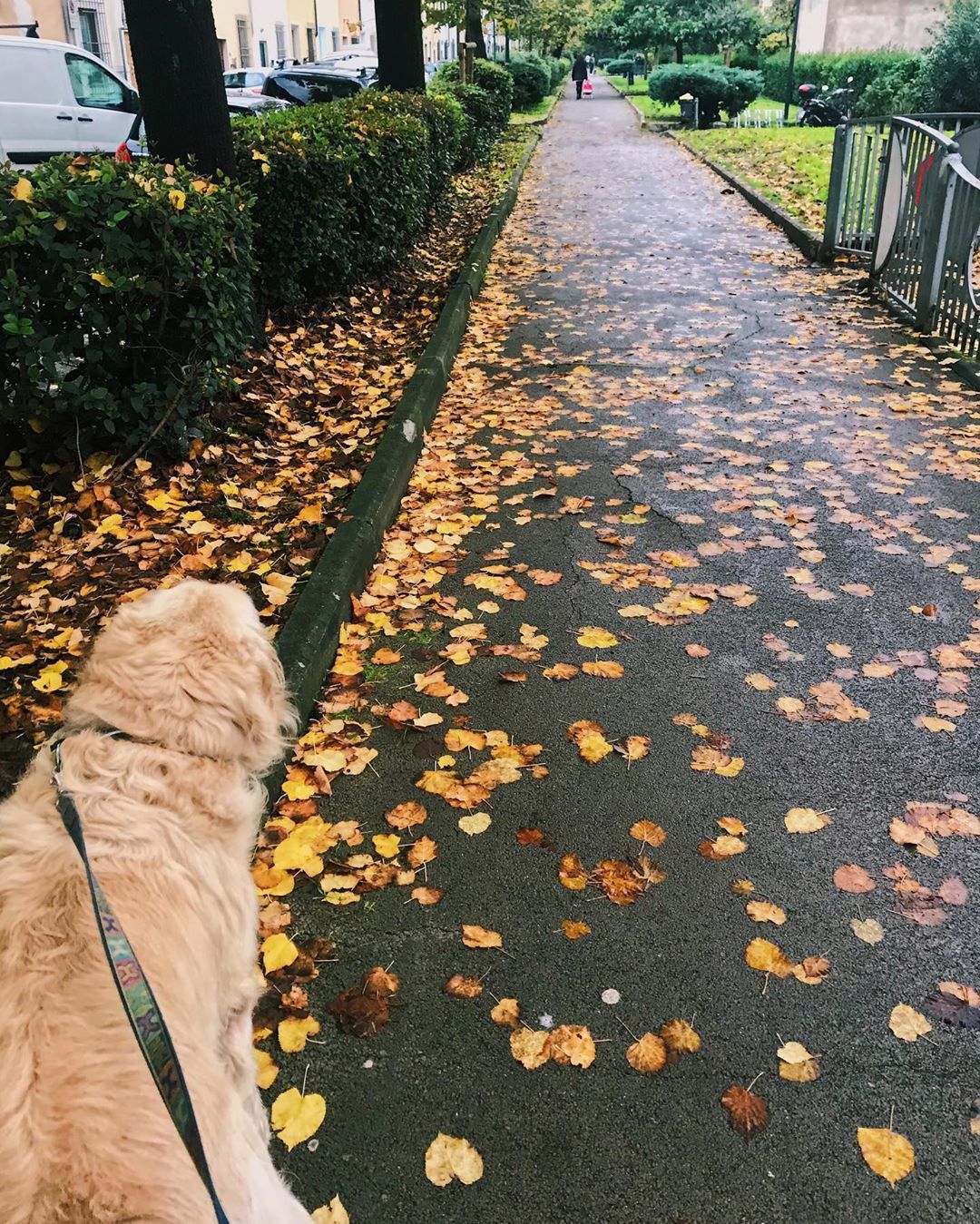 Questions? FAQs are here!
 1. What time does EmBARK at the Park start and what time does it end? Registration opens at 9:00 am and the event concludes at 1: 30 pm.
 
 2. Where will EmBARK at the Park take place? Look for the event tent at Lowell Park, along the St Croix River, off of Owens Street in downtown Stillwater, MN Lowell Park, St Croix Ave W, Stillwater, MN, Parks - MapQuest.
 
 3.What about parking? Stillwater offers both PAID and FREE parking spaces. There are 1959 parking spaces in downtown Stillwater – the majority are FREE! All street spots are FREE with 3hr limits. Surface parking lots have either 3hr, 4hr or 24hr parking time limits. You are almost always GUARANTEED to find a parking spot in the four-level parking ramp located just a block off Main Street adjacent to the historic Lowell Inn. It is just $5/day to park on weekends.
 
 4. Are there ID requirements or an age requirement to participate in the event? All dogs must be accompanied by a handler over the age of 18. All event attendees must register at the event and present two forms of authentication provided at registration in order to go thru the buffet and retrieve their event memorabilia gifts and treats. Authentication awareness bracelets and handstamps will be provided to event attendees at the reception table, at the time of registration on the day of EmBARK at the Park.

All attendees must sign a waiver form before entering the event area.
 
  5. What about Covid-19? The event is outdoors, and the State of Minnesota has lifted restrictions as to the number of people attending outdoor events, and no longer requires the use of masks. Home for Life® will do our utmost to present an event that is safe for all attendees and encourages any guests who have not been fully vaccinated to consider wearing a mask if they are concerned. Home for Life® will provide hand sanitation stations for your health and safety and there is a building with bathrooms and sinks at the park very near our event site.
 
 6. What does my ticket price include? Tickets are $25 per person and include an event t-shirt, continental breakfast, guided walk along the beautiful St Croix River Valley, buffet luncheon, refreshments, musical program, and the opportunity to help the special animals of Home for Life® sanctuary.

TICKETS WILL NOT BE SENT. Eventbrite will confirm your registration by email. Home for Life® will have your name on our guest list at registration at event check-in. All attendees must sign a waiver form before being admitted to the event to receive an awareness bracelet, handstamp to attend the buffet, and receive their event t-shirt.
 
  7. How can I fundraise for Home for Life® by participating in EmBARK at the Park? After registering, put the FUN in fundraiser! Head over to our Event Page on GiveMN.org to raise donations to support the animals of Home for Life® by setting up your fundraiser or a team!
 
 8. Can I attend and walk in EmBARK at the Park event without a dog? YES! We welcome those who love dogs and who want to join us for the event and luncheon.
 
 9. Does my dog have to be a certain size or breed to attend the event? ALL well-behaved dogs are welcome to attend EmBARK at the Park
 
10. Can kids participate in EmBARK at the Park? Yes! All kids must be accompanied by at least one adult handler!
 
11. Should I bring anything with me to the event? Your dog! and comfortable walking shoes. Please dress for the weather: we are going rain or shine! Please have your dog on a leash (no flexi leads). We will provide poop bags; please clean up after your dog.



Image

Above: Beautiful Fall Color: all that's missing are the dogs! 

12. What if my dog hears the call of nature? No bathroom breaks in Lowell Park if possible. Home for Life® volunteers will be on hand with pooper scoopers and poop pick-up bags will also be available.
 
13. What time will the walk start? We will EmBARK from the Park at 10 am and reconvene back at the park for lunch at approximately 12 Noon.
 
14. What is the walk route? Dogs participating in Home for Life® EmBARK at the PARK will follow the St Croix Loop Trial which is 4.7 miles long. We will depart Lowell Park and then walk South along Main street through Downtown Stillwater and turn East to cross the St Croix River Crossing Bridge. We will turn North onto the scenic Wisconsin side of the St Croix River before turning west to cross the historic Stillwater lift bridge to arrive back at Lowell Park for lunch.
 
15. Will there be vegetarian selections on the lunch buffet? Yes, we will offer vegetarian and vegan options on the buffet.
 
16. Will there be nonalcoholic beverages available? Yes, we will have pop, lemonade, infused waters, and iced tea which are included as part of the ticket price.. Water dishes and treats will be available for all dogs.
 
17. What time if the buffet luncheon? The lunch buffet and barbecue, reserved for registered guests only, is expected to begin at approximately 12:15 pm. Be sure to register and check-in at the event to obtain the authentication required for continental breakfast and lunch.
 
18. What can/can't I bring to the event? Please no flexi leads. Please leave your aggressive dog at home. Home for Life® will have a security team on duty to ensure the safety of all guests, 2- legged and 4. Well-behaved dogs only! Dogs must be safe around other dogs and children. Out-of-control or aggressive dogs will be asked to leave along with their handlers. No refunds under these circumstances.
Let's make this a fun and safe event for all!