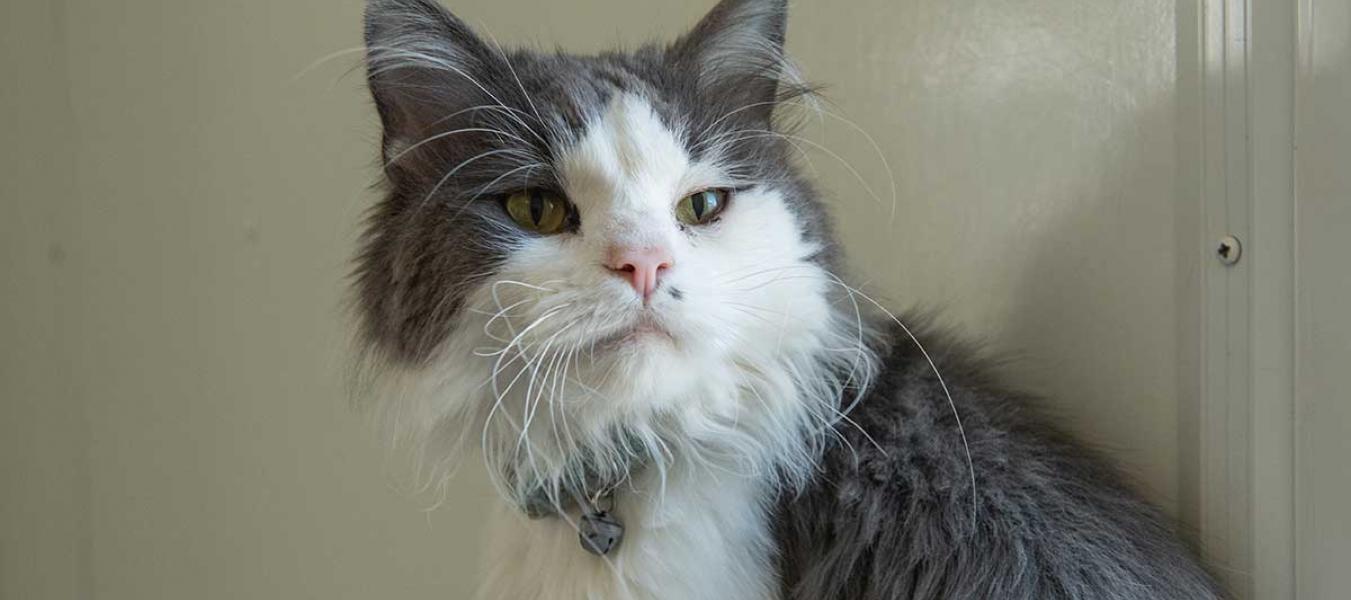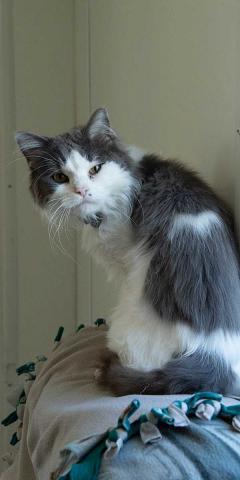 Miow was a stray, abandoned in rural Wisconsin. A kind family took him in and brought him to the veterinarian for an exam and testing, as Miow was very matted, had obviously been on his own for a while with no care, and because they had other cats.
Testing disclosed Miow was leukemia positive. The family did not know what to do—they wanted to help poor abandoned Miow but couldn't risk the welfare of their cats by exposing them to the leukemia virus. Sadly, they thought their only option was to pay for his euthanasia. But thankfully, Dr Katie at the Star Prairie Veterinary Clinic reached out to us on behalf of Miow and asked us to help him.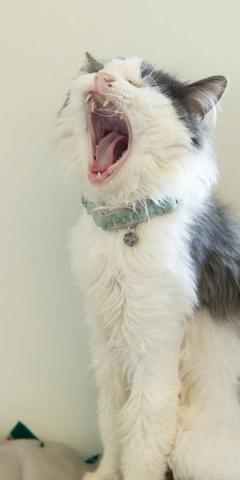 Miow was very, very shy when we first took him in and hid for many months, coming out only at night to eat and socialize with the other cats. We shaved his long fur which was terribly matted after Miow was abandoned and struggled to survive outdoors on his own. Once the painful mats were removed and he didn't look and feel so neglected, Miow slowly started to come out of his shell and began to approach our staff for attention and pets. It wasn't long before he realized that no one would hurt him and that we were delighted to see more of his handsome face.
Miow is now out all the time and realizing that he is safe and loved, has given up his fearful ways. He has a wonderful big apple head and his beautiful blue and white coat is growing back and we found the perfect collar for him—it says MeowMeow— as if it was custom made for him! Who knew I found it at Walmart—on sale for $3.98!
To sponsor MiowMiow, please click one of the buttons below.