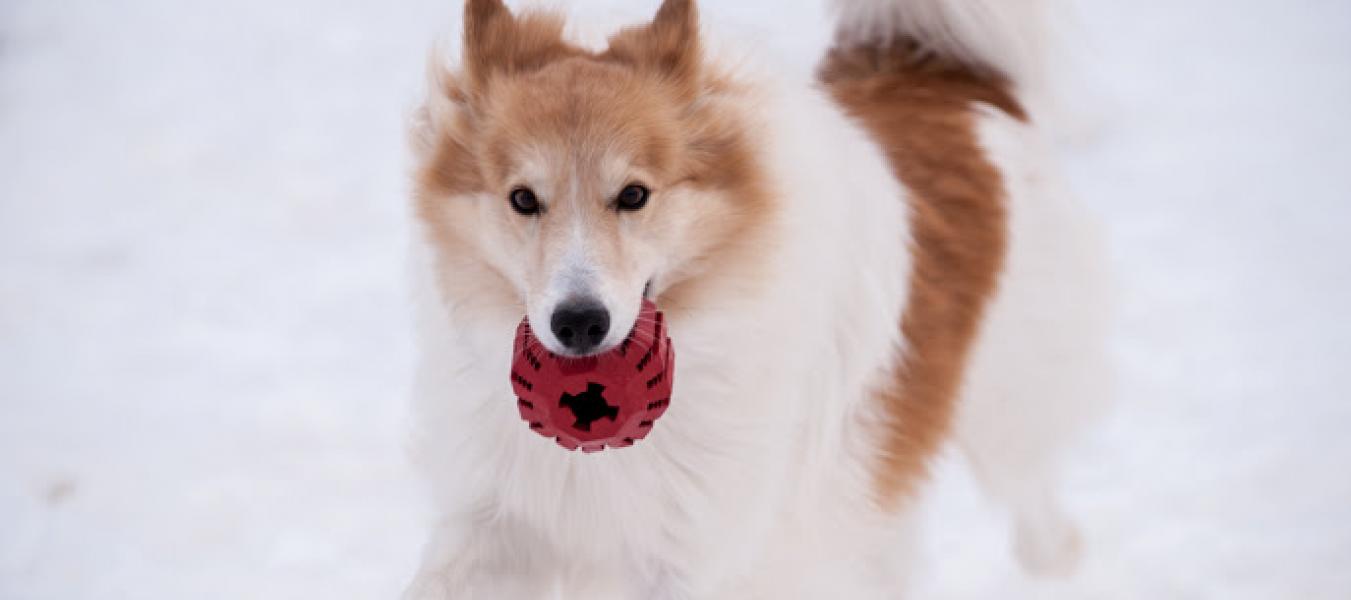 Home for Life's own Spiderman is a handsome sheltie/American Eskimo mix with a distinctive look and even more unique spirit. Spider is athletic and active, with a sparkling white and tan coat, a Sheltie face and a curled tail. He has the energy of the American Eskimo and the penchant to herd of the Sheltie, a perfect and beautiful mix of the two breeds. In his first home, Spiderman came under the ire of animal control officers for nipping neighbors and passers-by around the neighborhood, in an earnest effort to herd them. His owners seemed bullied by the authorities, backed into a corner and left with no alternative but to euthanize Spider or find somewhere else for him to live.  
When we learned of the circumstances surrounding Spiderman's predicament, it was clear that this was yet another herding breed that was being mislabeled as aggressive for doing what came naturally- enthusiastically herding stray neighbors and kids. With Spider, his American Eskimo heritage turbo-charged the intensity of his efforts. His sense of responsibility, and calling – to herd the children on his block – was just out of place in his suburban neighborhood. Spiderman has flourished at Home for Life, where he has plenty of opportunity to work off his abundant energy and exercise his enthusiasm for keeping track of all activity at the sanctuary. Upon arrival at Home for Life, anyone can observe Spiderman running the length of his exercise area, favorite toy "kong" in his mouth. After checking out the new arrivals, he returns to his dog apartment at top speed to report back to his dog group- older and more sedate, they leave the sentinel duties to Spiderman.
If you would like to sponsor Spiderman, please click here.