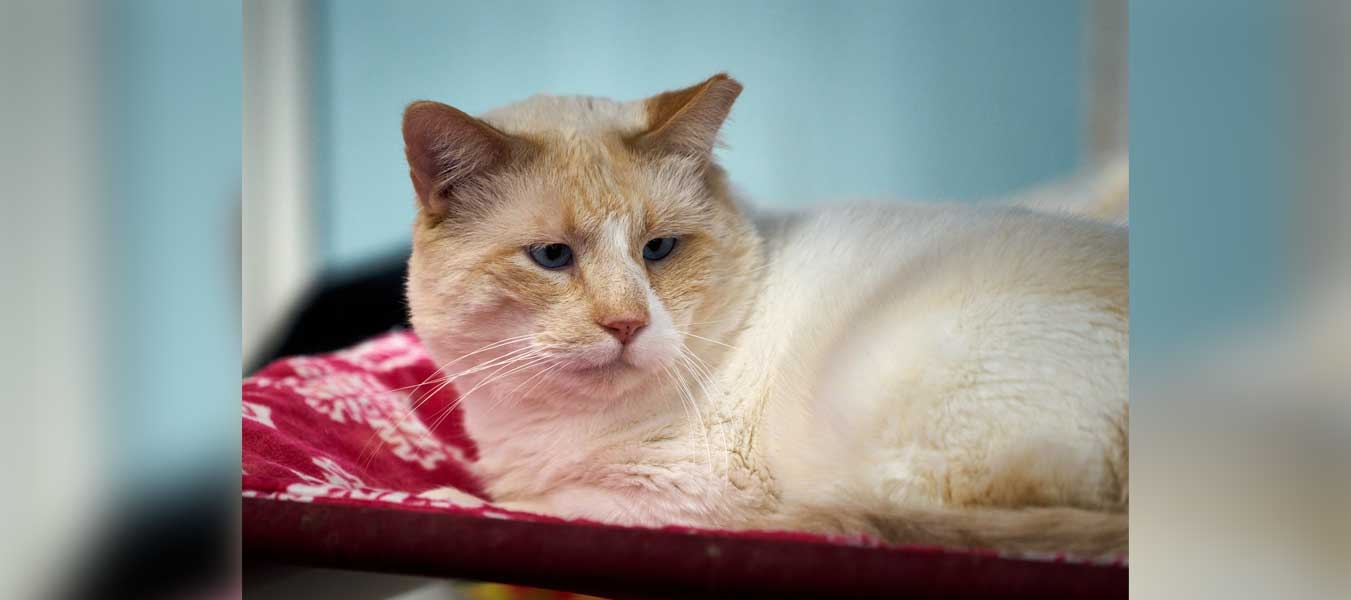 Above: Tangelo came from an impound west of Minneapolis. He is shy and FIV+ and was overlooked by rescues who focus on adoptable kitties.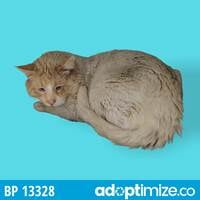 He looked so pathetic in his profile picture from the Minnesota animal pound that it was nearly impossible to determine what color he was. He turned out to be a beautiful blue-eyed flame point Siamese mix, Some would say Tangelo is feral—we prefer to say very shy—but as you can see, he has thrived with the loving protection and care at Home for Life®, and he would agree it sure beats trying to survive on the streets in Minnesota outdoors where he was found.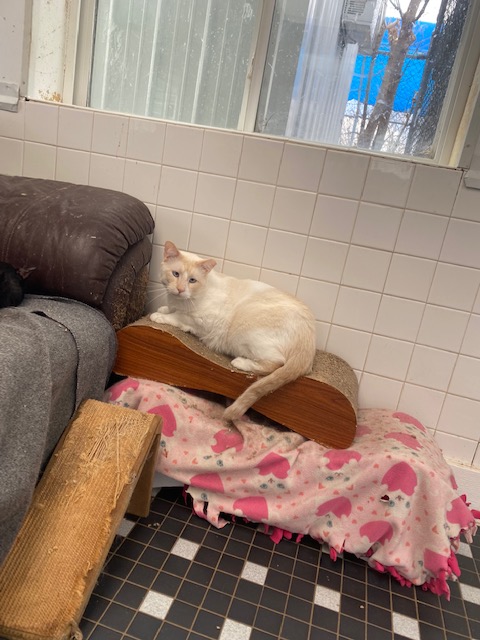 Tangelo has come a long way, as revealed by his thin and hardscrabble mugshot from the pound to the handsome guy you see in these portraits by photographer Mark Luinenburg, He would never make a housepet in the conventional sense but it is nonetheless gratifying to see this once fearful and hopeless cat heal physically and emotionally to become the best version of himself, with his lustrous thick fur, clear blue eyes and enough confidence to pose for a photo without bolting and running, realizing he is safe and that there's no threat now that he is home for life.