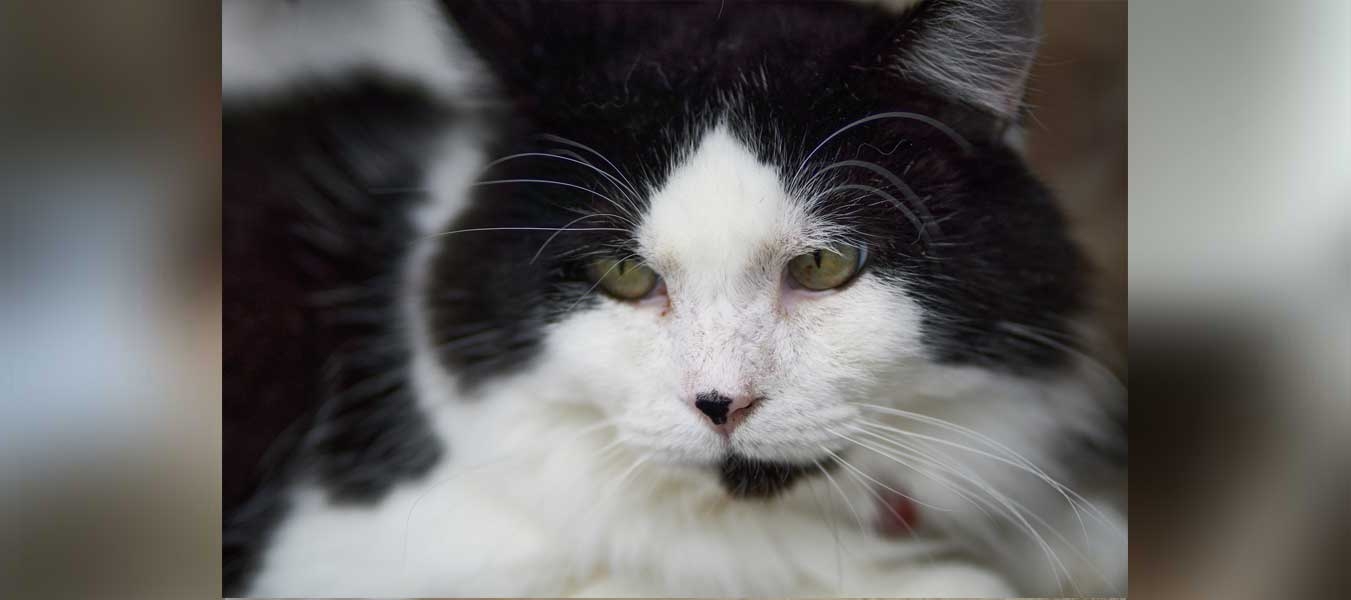 Above: Jafar, now, at Home for Life®
We are very proud of this guy, whose name is Jafar, and who seemed nuclear when at a Minnesota animal control facility. No rescues would touch him and indeed, the animal care worker there could not even tell us what sex he was because he was alleged to be so aggressive, they claimed they were not able to determine this information.
We took Jafar in ahead of his euthanasia date there, a thin, ragged, frightened, wary, neutered male, smart enough to realize what a close call he had just survived. Within just a little time, he felt safe and allowed the staff to pet him.  He had been found in Minneapolis, as a stray trying to survive in a suburb west of the city. His intake photo reveals that he was struggling to survive on his own.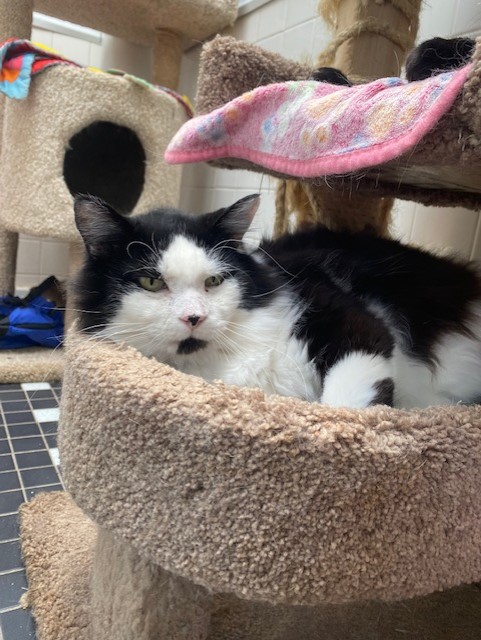 It didn't take him long to realize he was home for life, and could relax and heal. That he has done, and other than his disdain of dogs (whom he will attack if they enter the cattery), Jafar has blossomed into a stunningly beautiful cat: a large-boned, handsome guy with pristine black and white markings featuring a dot on his dose and a goatee, and a silky medium length coat.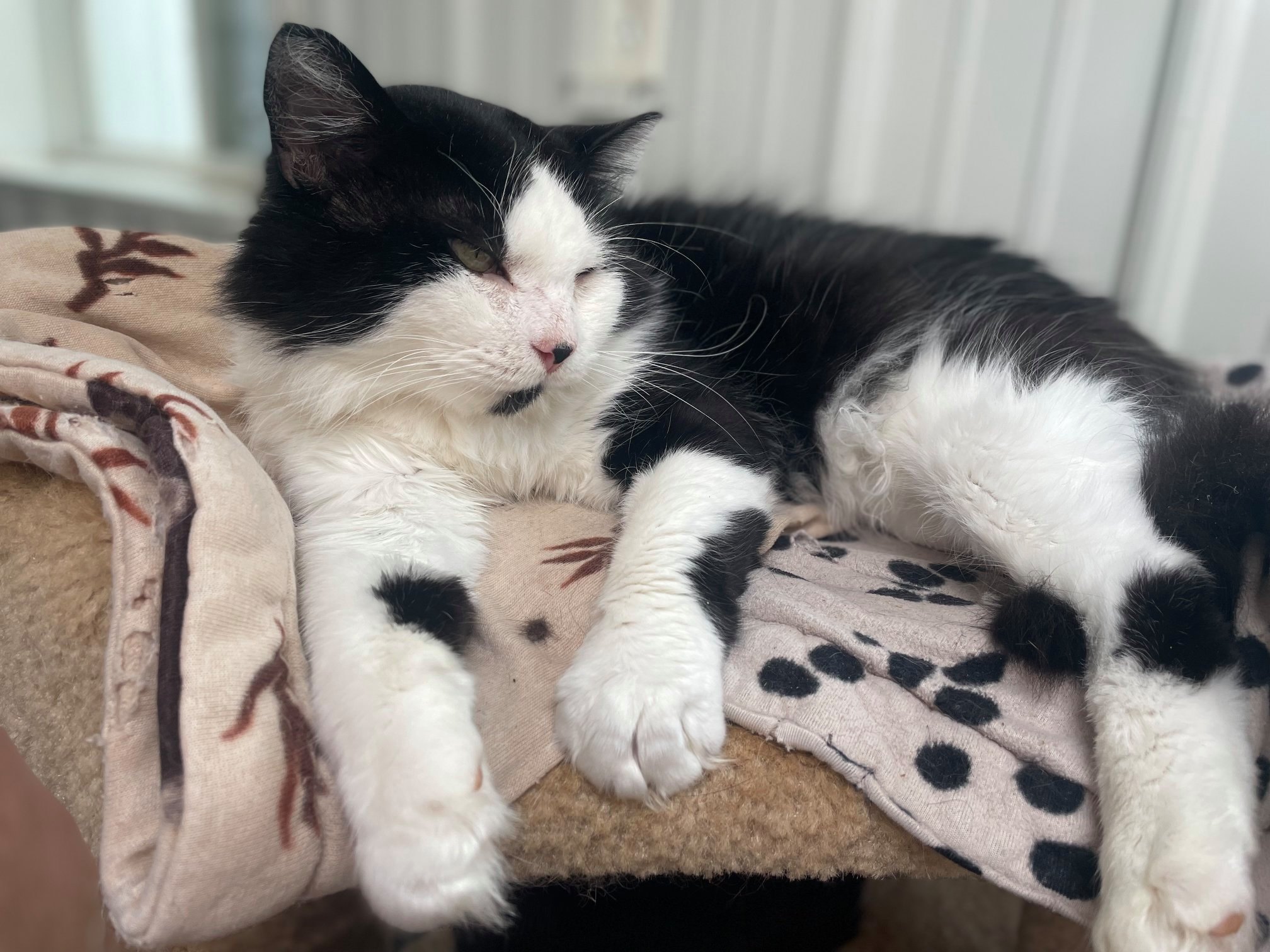 Like many of our cats who had lived very hard lives on their own, outside, Jafar mostly stays inside although, he has access to an outdoor cat run year around. After everything Jafar went through, to be safe and warm is his priority—comfortable and cozy and always in proximity to the dry cat foods and at-the-ready for the daily canned food feedings. He doesn't intend to be alone, hungry and cold ever again!