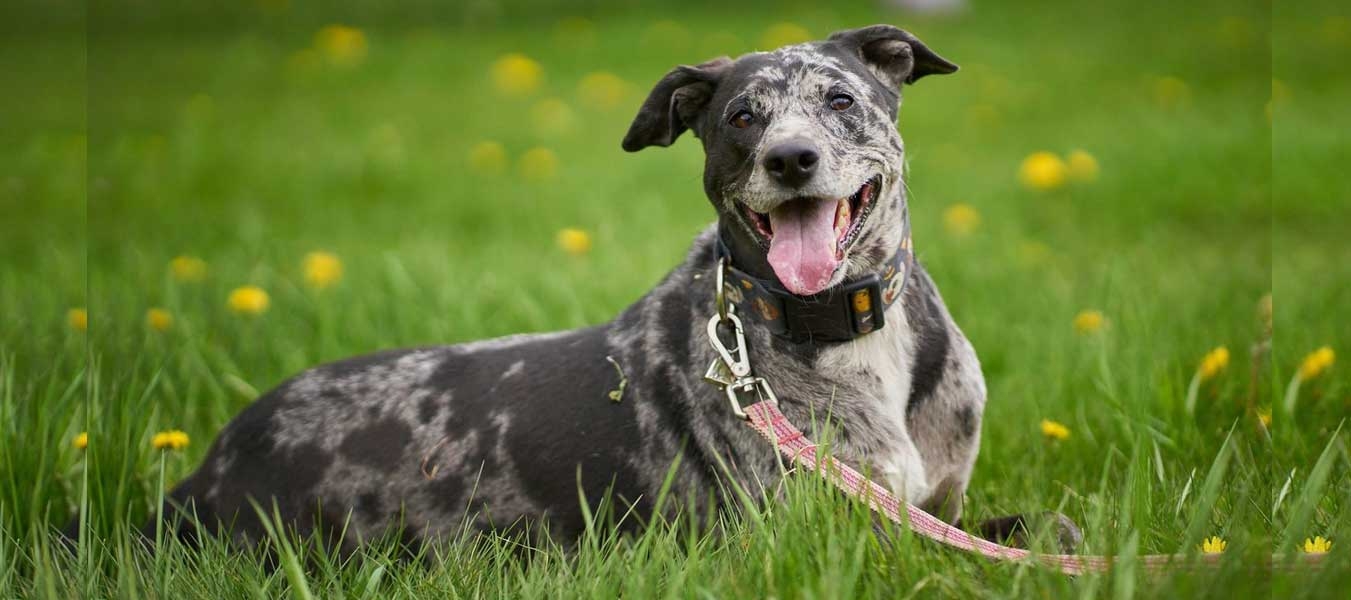 Above: Bandit a stunning Catahoula, who came up from the south to the Animal Humane Society of Minnesota, was then taken in by New Leash Rescue, where she was for better than a year.
She just arrived at Home for Life® and here is her story as told by the director of New Leash Rescue of Cannon Falls, MN. It means so much that they entrusted this beautiful girl to Home for Life®.
"Rescue has always been about doing the absolute best you can for each dog, no matter what that might be. Commitment means a true and complete commitment for as long as it takes."
 
We have always believed in giving animals a second chance outside of stressful situations to truly see how they are and what they need. Not all animals are able to adapt to the life of a well-rounded family pet and they need something different to be successful.
   
Bandit was pulled from a local shelter on November 26, 2019. A beautiful girl with a unique personality, Bandit's protective Catahoula traits were magnified, making her overly protective. Never trying to hurt,  and only giving warning snaps, Bandit needed the right place where it was okay to be herself, but we knew she wasn't "adoptable."  It wouldn't be fair to her to place her in a home with a regular family dynamic.  We committed to her during the time it took to secure that for her.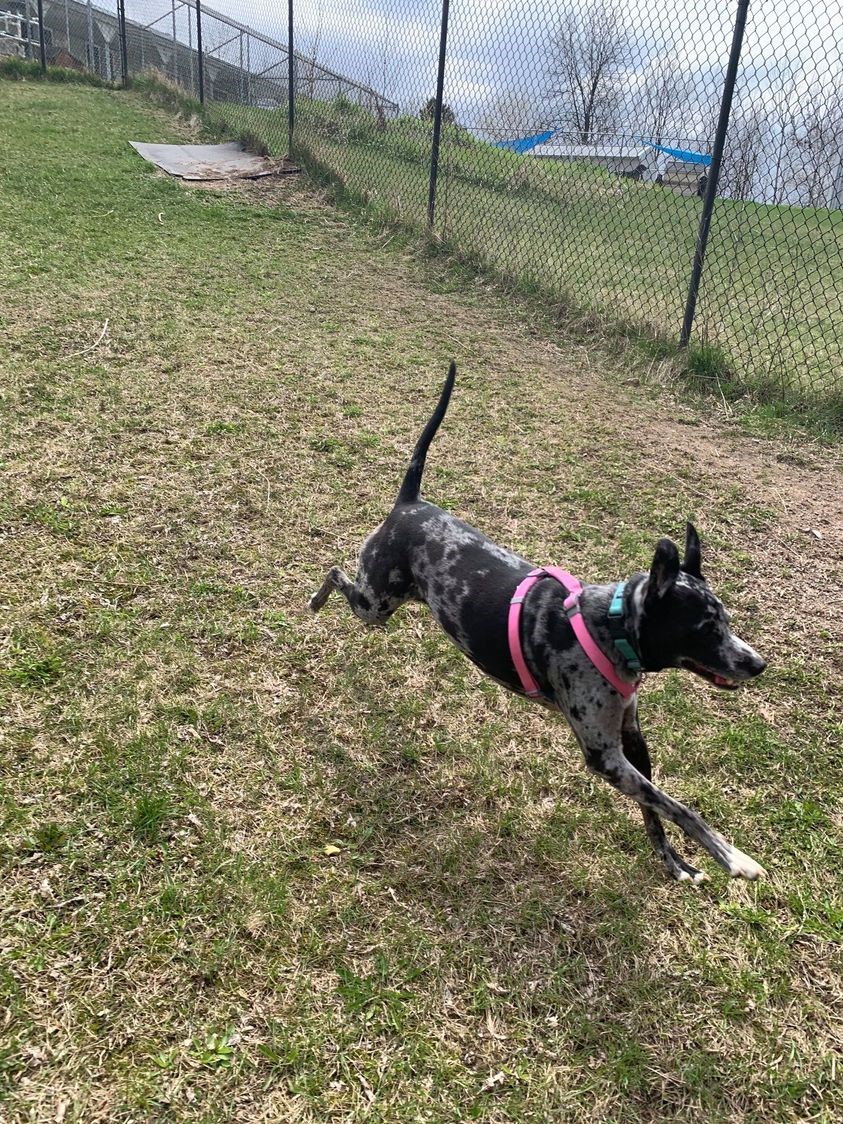 Today, I brought Bandit to her new home, Home For Life® Animal Sanctuary, where she can run, bark, and play with the other dogs with abandon. Thank you for accepting this special girl into your program so that she can live her life doing what she does best . . . being Bandit.  
Bandit, who went thru at least three rescues and shelters—that we know of—has been happy and content since coming to Home for Life. She has her own townhouse and a roommate and best friend, the wolf mix Ned, who came to us from the Anti-Cruelty Society in Chicago, IL. She loves to have the chance to play and run in our fenced meadows. With a staff who knows and understands her, she has been well-behaved and reliable for us to handle.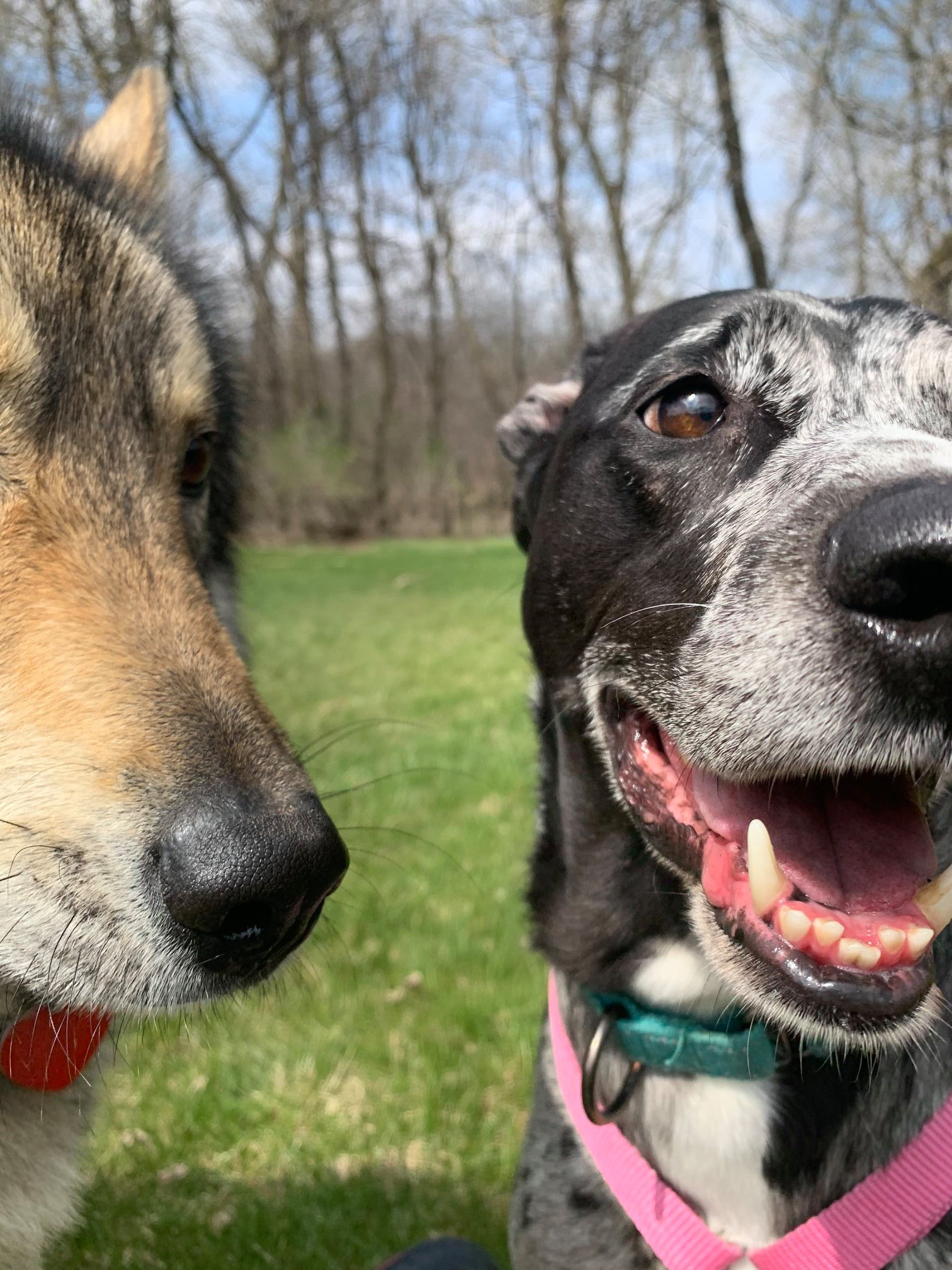 With her stunning looks, Bandit turned heads but was not a pet for a typical home, or maybe that had become the situation after she circulated through multiple rescues for years. Despite all she went through, Bandit was only age 5 when she came to us, a  young and beautiful dog with loads of happy energy who had somehow fallen through the cracks in the animal welfare world as it currently exists. So many dogs and cats somehow become invisible as Bandit, incredibly, nearly did.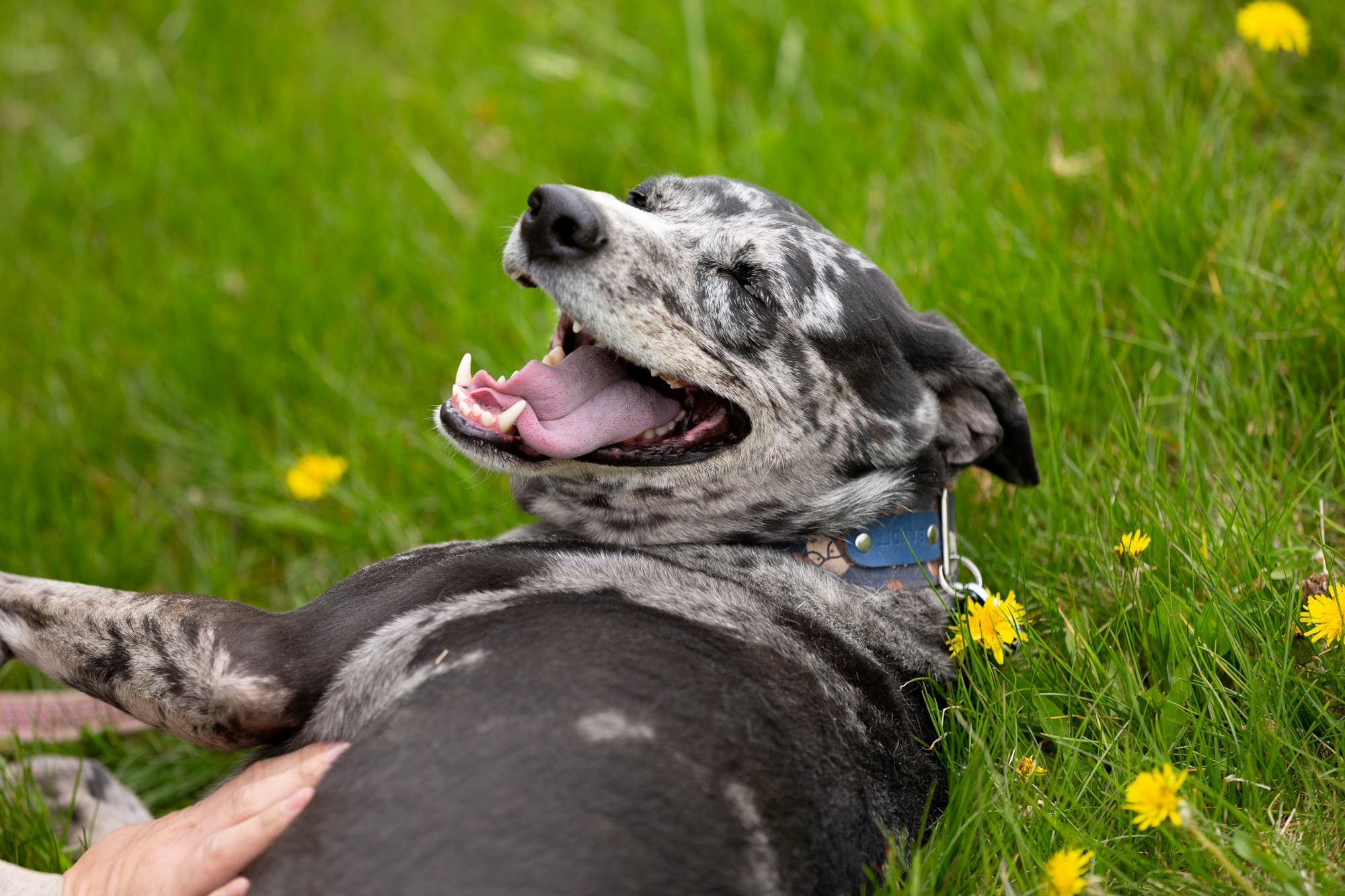 Bandit's story powerfully illustrates that animal welfare still has a critical question to answer if dogs and cats like Bandit are not to be forsaken and have their lives ended prematurely. Are the lives of these animals worth saving too?  Can animal welfare find an answer for these special dogs and cats who have been rescued multiple times yet not saved?
There are millions of suffering, lonely and unwanted animals across our country like Bandit. Whenever we disregard or devalue one of them because they don't fit a narrow definition of "adoptable", we place all animals in jeopardy. Because any dog or cat can lose their home, become old, injured, or ill and unwanted.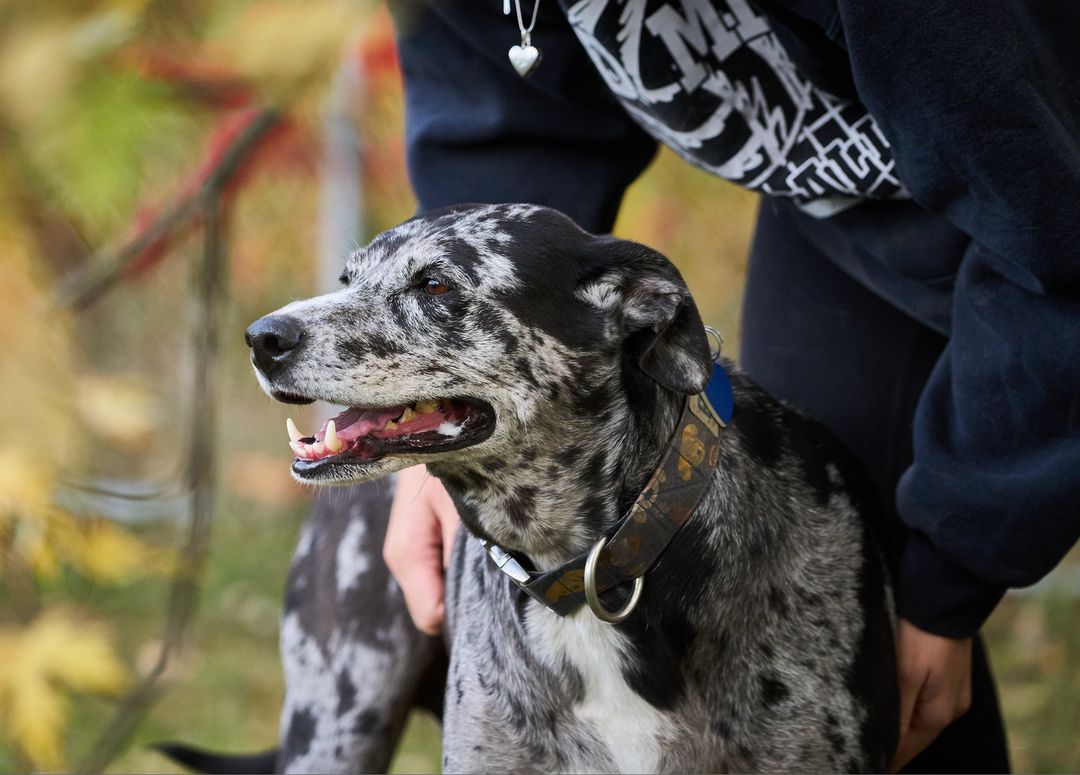 But in a system designed to handle problems on a mass scale like animal welfare, individuals DO get overlooked. We can't let ourselves forget that, behind every data point, is an individual like Bandit, with their own story and the need for someone to recognize all that makes them special. Thank God Bandit was with New Leash Rescue whose compassionate team did protect and cherished Bandit and shepherded her to Home for Life® where she would be safe and loved.
After all, what keeps animals safe and cherished is our attitude toward them, and our capacity to care. Whenever we step up to save one animal, we take a stand for all animals in similar situations, and we make visible and practical what is truly possible
The REAL lesson from Bandit's story and long journey through rescue was that we, as those who care about animals, have a duty to recognize the individual light in every one of the dogs and cats we help and to do all we can to give them a safe landing.
This is the mission of our sanctuary, Home for Life®, the Third Door in animal welfare, which can save the lives of many at-risk animals like Bandit.