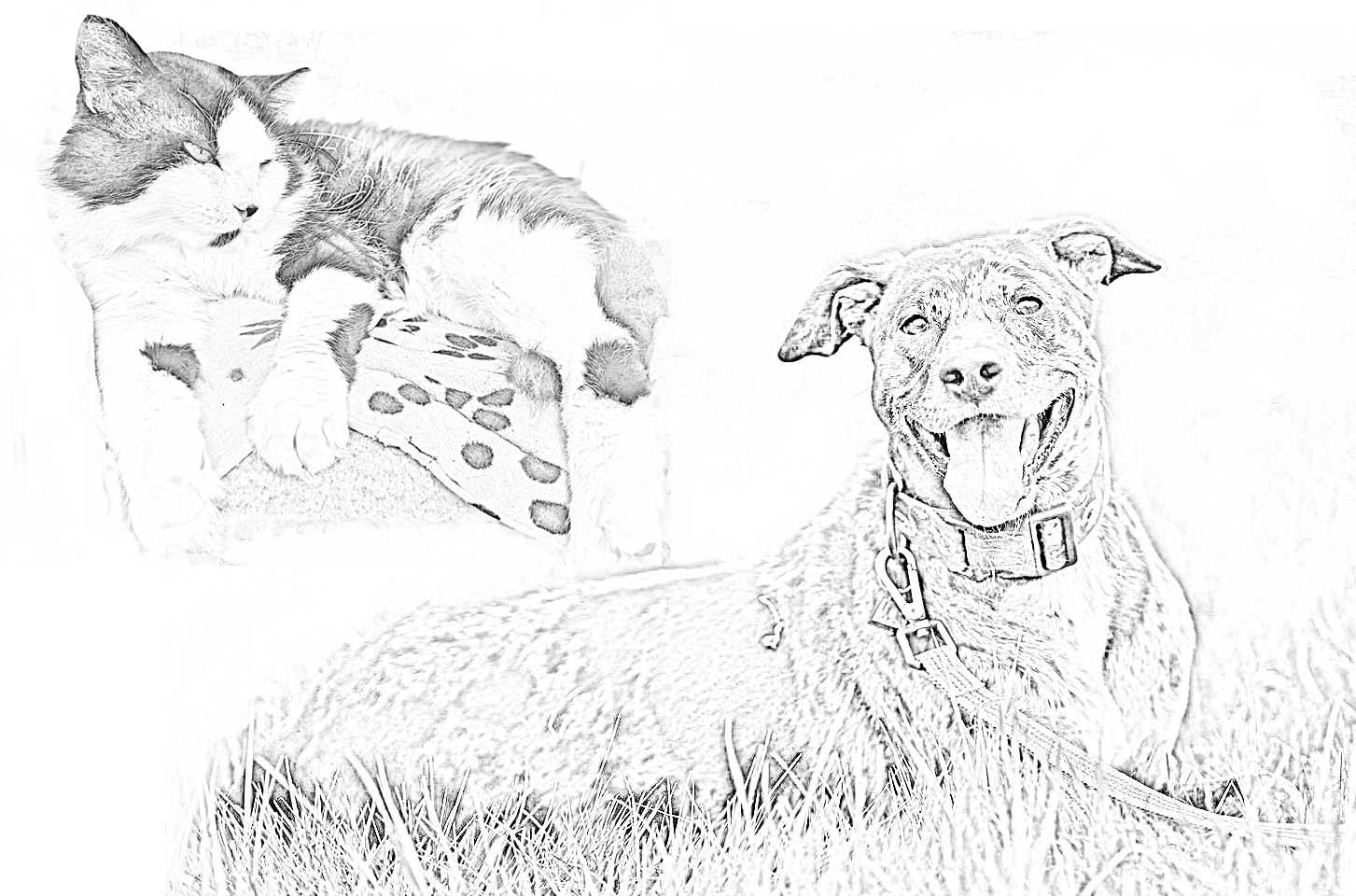 Wish you could give them all a home? You Can!
As a sponsor, your monthly or annual donation will help us to continue providing a secure, healthy environment where animals who were formerly abused, neglected, and rejected can thrive and begin again to participate in the joy of being that is the right of all living things. You can make a difference if you believe as we do. One animal matters. One sanctuary can change the direction of animal welfare, and one person can make a difference for a desperate animal in need with nowhere to turn. Let that one person be YOU!
How Sponsorship Works
Meet the Animals of Home for Life® and Sponsor a cat or dog
whose story touches your heart!  See how Sponsorship
changes everything!
You can sponsor an individual cat or dog for $25 a month, or $300 a year. (Pet owners wishing to surrender a pet, different
sponsorship rates may apply).
Click here to view our animals who are looking for sponsors.
Your Gift Is Multiplied
Your sponsorship contributions will be used to care for all of the animals at Home for Life®, including those who do not have sponsors.  All of the animals at our sanctuary receive the same high-quality care, whether they have sponsors or not.
Learn how your gift does so much for the animals and the community.
Stay In Touch
At the same time, you will get to know your sponsored animal. You will receive regular written updates about your animal's well-being and experiences, along with photos taken by professional photographers who donate their time to support our sponsorship program. You may even wish to visit the sanctuary and meet your cat or dog face-to-face.