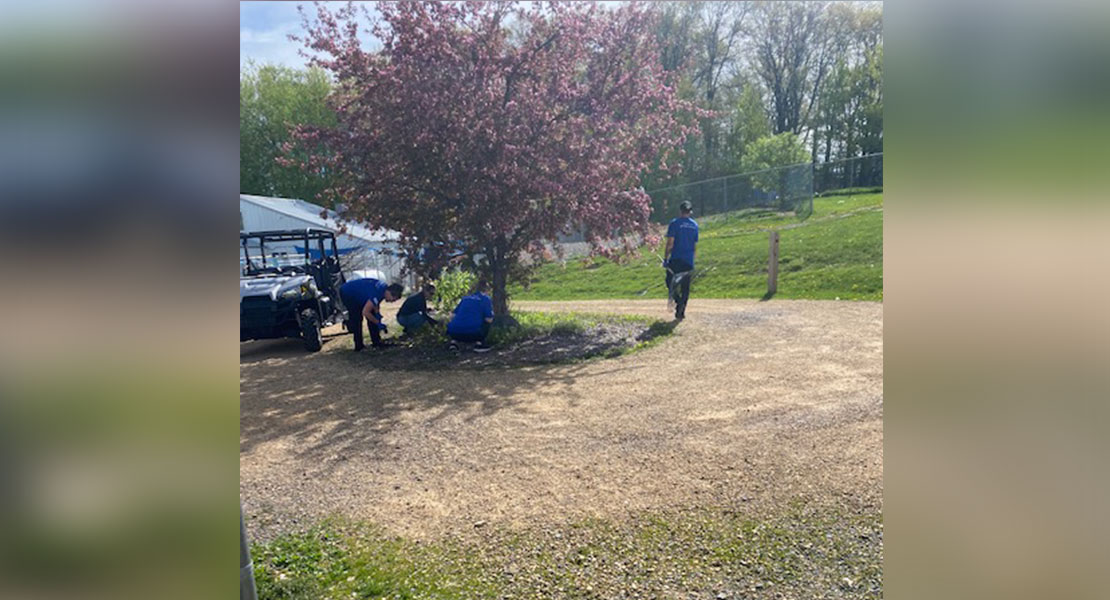 Above: Polaris employees on location at Home for Life®
Spring's arrival has been sweeter this year with the support given to Home for Life® from the community. Polaris rounded up several volunteers who spent a sunny day at the sanctuary helping us prepare our gardens for spring.
They worked hard and got Home for Life's® large gardens, including the Memorial Garden, all spruced up for spring plantings. Most of the volunteers joined us from their Osceola, WI facility. We are so grateful to their team for all their hard work that has helped us so much by readying our gardens for the season after a long and dreary winter and spring. Thanks to Coordinator Colette and everyone at Polaris for their tremendous support!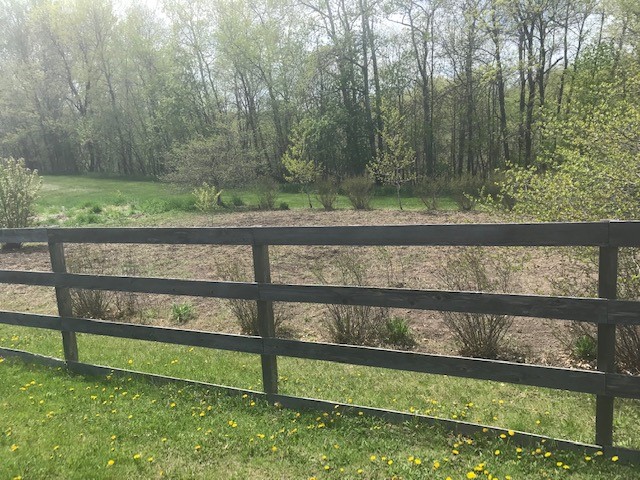 Home For Life® Corporate Partner Clarke Co
We were surprised and gratified to hear from the Clarke Co, and to learn that Home for Life® is one of seven recipients of the 2022 Clarke Give to Tomorrow grants. Clarke is an Illinois-based company that provides environmentally responsible mosquito control and aquatic habitat management solutions. Home for Life® was nominated for the award by employees of Clarke as a non-profit which shares the company's commitment and passion for the planet. Clarke employees not only nominate non-profit candidates but also vote to determine the grant recipients. Clark is proud that the Give to Tomorrow program is entirely employee driven—from the nomination process to the vote for the award of the grants. Home for Life® Animal Sanctuary is one of seven organizations that received a grant of $15,000 from Clarke to advance their mission and programming in 2022.

Since the grant program was started in 2015, Clarke a family-owned business established in 1946, has donated a portion of its annual sales to non-profit organizations from around the world. Non-profits from each business region are nominated by the sales organization, and all Clarke employees vote to select the grant recipients each year. To date, more than $550,000 has been awarded to charities and non-profits as part of the Clarke grant program. Click the following link to learn more about Clarke
Home for Life has many opportunities for companies to support the animals of the sanctuary. Read more about Corporate Sponsorship here.