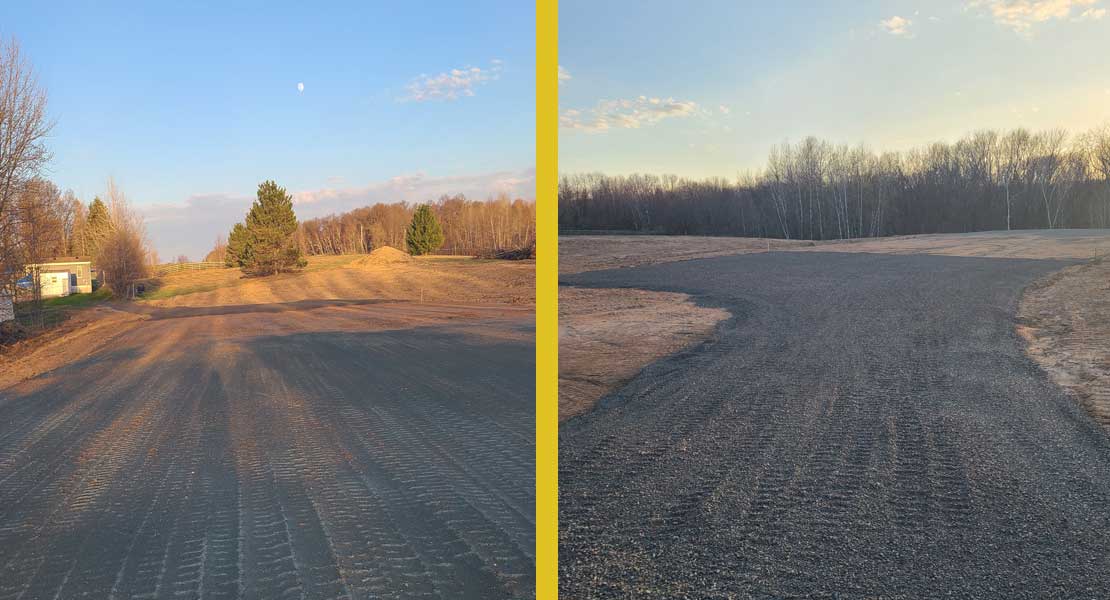 Above: Update—Breaking ground for the long-hoped-for Dog Training and Exercise Building
Home for Life® has broken ground on the long-planned and hoped-for building to complete our sanctuary prototype. This is the facility we have used the working title of the Dog Training and Exercise building and will serve many purposes, such as providing clinic exam rooms and a small surgery and x-ray suite for our full-time, on-site veterinarian and assistants and visiting veterinarians who may be on-site to perform surgeries and other procedures; a staff break room; an additional bathroom; an additional laundry room; grooming and shower room for cleaning the dogs in their carts; a pool for Goliath our tortoise so he can walk in and soak and then our staff can drain the pool so we don't have to lift him in to soak; a food preparation area to serve the entire sanctuary; reception area; additional dog apartments with attached runs and an indoor arena for our older and disabled dogs to be able to exercise when the weather is challenging; as well as space for staff and volunteers to train our dogs, particularly those involved in the Pet therapy outreach programs, Peace Creatures®.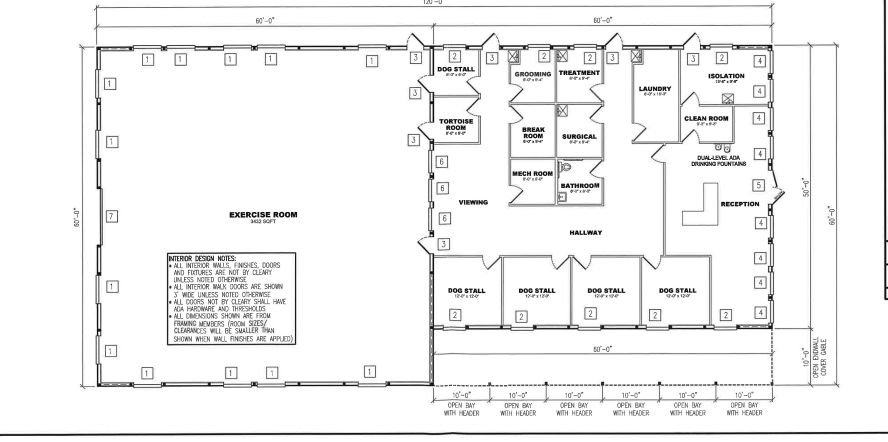 Included is the drawing depicting the layout of the building. We were fortunate to receive a lead gift of $300,000 from benefactors in Minneapolis, who have followed our work at Home for Life, and believed in our mission and the vision of the organization to change the ethics and advance the animal welfare of vulnerable cats and dogs. They had supported local groups doing adoption but said "Home for Life's® vision is so much bigger than that". It is such a wonderful validation to have our work recognized in this way. The total cost of the project will be $443,000 not including the enhanced septic and well system to serve the south side of the property which will cost $120,000.

We broke ground last week despite challenging weather conditions; the facility will sit on the south end of our 40-acre property owned by the sanctuary where we have been located since 1998. The construction of the building will start on the prepped site by March, weather permitting!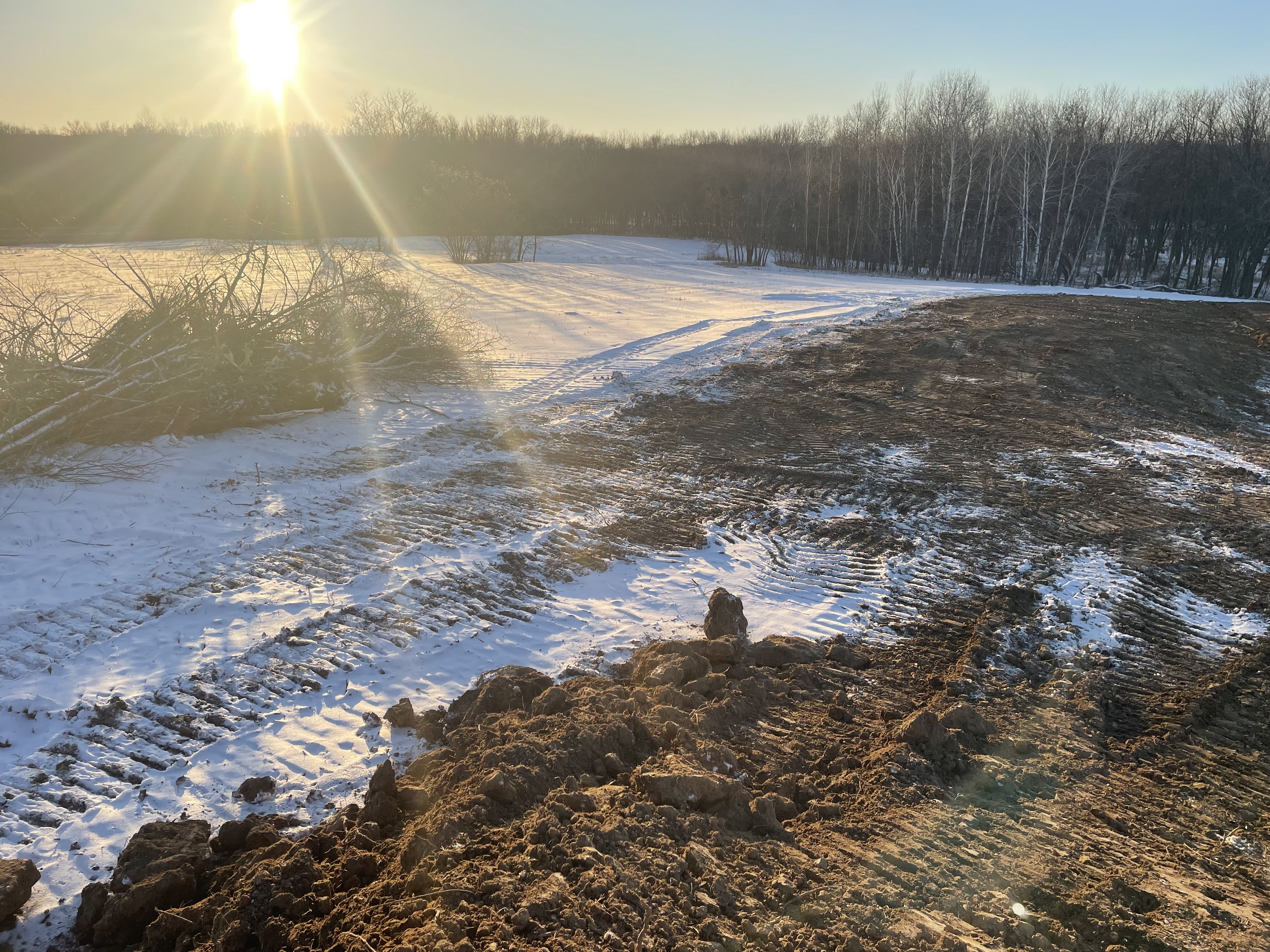 If you are in a position to make a gift to Home for Life® in support of this project, it would be so appreciated and make a meaningful difference to the organization's mission, and our ability to transform the lives of the most vulnerable animals in need while also paying it forward by providing pet therapy through our Peace Creatures® program to those individuals who don't commonly receive the service of pet therapy. Please reach out if we can answer any questions concerning this building project, and how you can help us bring positive change to the world of animal welfare.