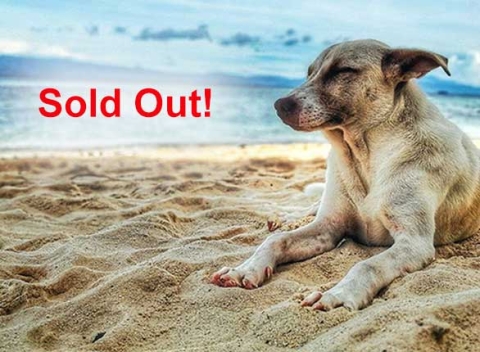 MINNESOTA'S ONLY BEACH PARTY DEVOTED TO DOGS!
Home for Life® will present our First Annual Beach Party at White Bear Lake on September 10th! The beach is part of the Ramsey County Park system and part of the beach will be reserved for our event that day. We will have a catered lunch under a big tent, adult beverages, gifts and treats for you and your dog, music, and all the sun and swimming you and your dog can handle! Reservations available July 12th.
The event will open at 11: 30 am with the DJ spinning the tunes, an amazing Caribbean-inspired buffet catered by D'Amica, with gourmet ice cream and pup cups for dessert, tropical drinks, frosty beer, and loads of swimming and sun. As a token of our esteem, all attendees will receive gifts including a T-shirt and beach towel with custom design by British watercolor artist Iain Welch.
Image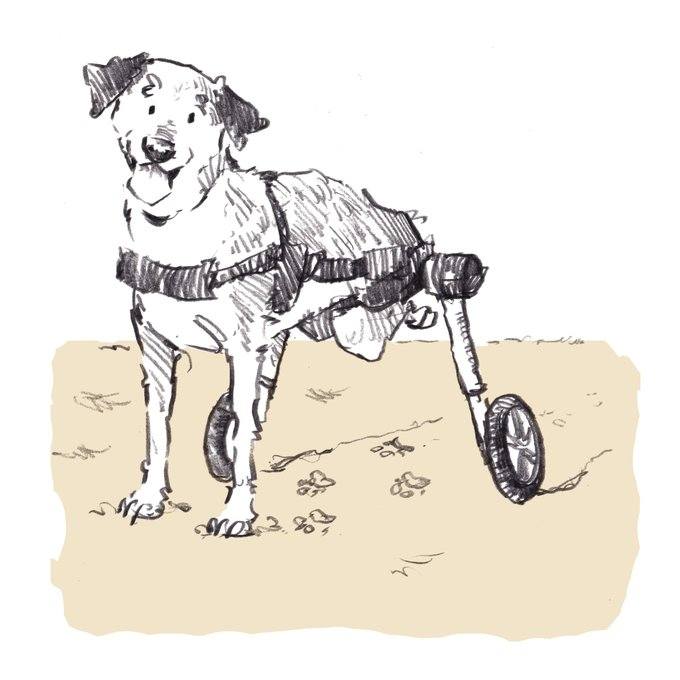 FAQs
Where will this event be held and what time does it start and end?
Home for Life's Beach Party will be held at White Bear Lake, 5050 Lake Avenue, in White Bear Lake, located right off of Highway 96 and easily accessible from Interstate 94 via Highways 61 and 694. The event starts at 11:30 am and ends at approximately 4 pm.
Are there ID requirements or an age limit to enter the event?
All dogs must be accompanied by a handler over the age of 18.
All event attendees must register at the event and present two forms of authentication provided at registration in order to go through the buffet and retrieve their drink tickets and event memorabilia gifts and treats. Authentication awareness bracelets and handstamps will be provided to event attendees at the reception table, at the time of registration on the day of the Beach Party.
As we will be serving alcohol with the lunch, please be prepared to present your ID if you would like to have a beer or a tropical cocktail.
All attendees must sign a waiver form before entering the event area.
What does my RSVP price include?
The ticket price of $60 admits one handler over the age of 18, and one dog, from 11:30 am until 4 pm and includes: swimming for you and your pet, treats and gifts for you and your dog, and luncheon and barbeque buffet for people, and also for people, EITHER one Tropical drink ticket or two tickets for frosty, cold beer.
Children 16 and under are welcome at this event: ticket price for this event is $20.00 per child and includes the luncheon buffet, treats, and all the swimming they can handle. Children must be accompanied by at least 1 adult handler!
The ticket price of $30 admits one guest attending WITHOUT a dog from 11:30 am until 4 pm and includes swimming, luncheon, barbecue buffet, treats, and EITHER one Tropical drink ticket or two tickets for a frosty, cold beer!
The ticket price of $250 admits a family of up to six people & up to two dogs from the same family at least two handlers over the age of 18 and includes swimming, luncheon buffet, and EITHER one tropical drink or two frosty cold beers for each adult and treats for all attendees.
TICKETS WILL NOT BE SENT. Eventbrite will confirm your registration by email. Home for Life® will have your name on our guest list at registration at event check-in. All attendees must sign a waiver form before being admitted to the event to receive an awareness bracelet, handstamp to attend the buffet and receive their beverage tickets and gifts.
Does my dog have to be a certain size or breed to attend?
ALL well-behaved dogs are welcome to attend the Beach party. White Bear Lake has a gradual sloping to deeper waters so even timid dogs will not be afraid of getting their paws wet and even doing some swimming!
Can I attend the Beach Party event if I don't bring a dog?
YES! We welcome those who love dogs and who want to join us for the event and luncheon. A lower ticket price applies.
Will there be vegetarian selections on the lunch and barbecue buffet? Yes, we will offer vegetarian and vegan options.
Will there be nonalcoholic beverages served? Yes, we will have pop, lemonade, infused waters, and iced tea which are included as part of the ticket price. There will also be a cash bar. Water dishes and treats will be available for all dogs.
What time is the buffet and barbecue lunch? The lunch buffet and barbecue, reserved for registered guests only, is expected to begin at approximately 12:30 pm. Be sure to register and check-in at the event to obtain the authentication required for your drink tickets and buffet lunch.
Can kids attend this event? YES! Dogs and children must be accompanied by at least one adult handler!
Can people swim in the lake with the dogs? YES! if you don't mind swimming with dogs :)
What about COVID-19?
The event is outdoors, and the State of Minnesota has lifted restrictions as to the number of people attending outdoor events, and no longer requires the use of masks. Home for Life® will do our utmost to present an event that is safe for all attendees and encourages any guests who have not been fully vaccinated to consider wearing a mask when not in the pool. Home for Life will provide hand sanitation stations for your health and safety and there is a building with bathrooms and sinks at the park very near our event site.
Should I bring anything with me to the event? Your dog! and a swimsuit! Please have your dog on a leash (no flexi leads) when NOT in the pool. Home for Life® will gift event attendees with a beach towel and will provide a limited number of lounge chairs and Adirondack chairs as well as umbrellas for our event, and there is seating under the tent, proximate to the beach. Please plan to bring your beach chairs with you if you desire additional seating.
Please be prepared to show proof of current vaccinations for your dog, especially rabies, if required. If your dog needs a life jacket, please bring that with you as Home for Life® will not have life jackets for your dog at the event.
What if my dog hears the call of nature? No bathroom breaks in the lake or on the sandy beach if possible. Home for Life's volunteers will be on hand with pooper scoopers and poop pick-up bags will also be available.
Is the lake, event area and lawn all fenced in? No. The event site is not fenced in. The beach and site of our event is set well back from the road, providing a safe buffer to the north and the lake provides another natural buffer to the south and east. In addition, Home for Life® will have a fenced area off the event tent and extending to the beach area, covering approximately 10,000 square feet, so your dog will be able to frolic safely off leash, although your pet should remain under your watchful observation and care at all times.
What about parking? There is ample, free parking to the north of the beach as you enter the park.
What can/can't I bring to the event? 
Please no Flexi Leads. Please leave your aggressive dog at home. Home for Life® will have a security team on duty to ensure the safety of all guests, 2 legged and 4. Well-behaved dogs only! Dogs must be safe around other dogs & children. All dogs must be on a leash when not in the lake swimming or in the off-leash fenced area.
Out-of-control or aggressive dogs will be asked to leave, along with their handlers. No refunds under these circumstances.
Let's make this a fun and safe event for all!
This event is nearly sold out—RSVP Today!