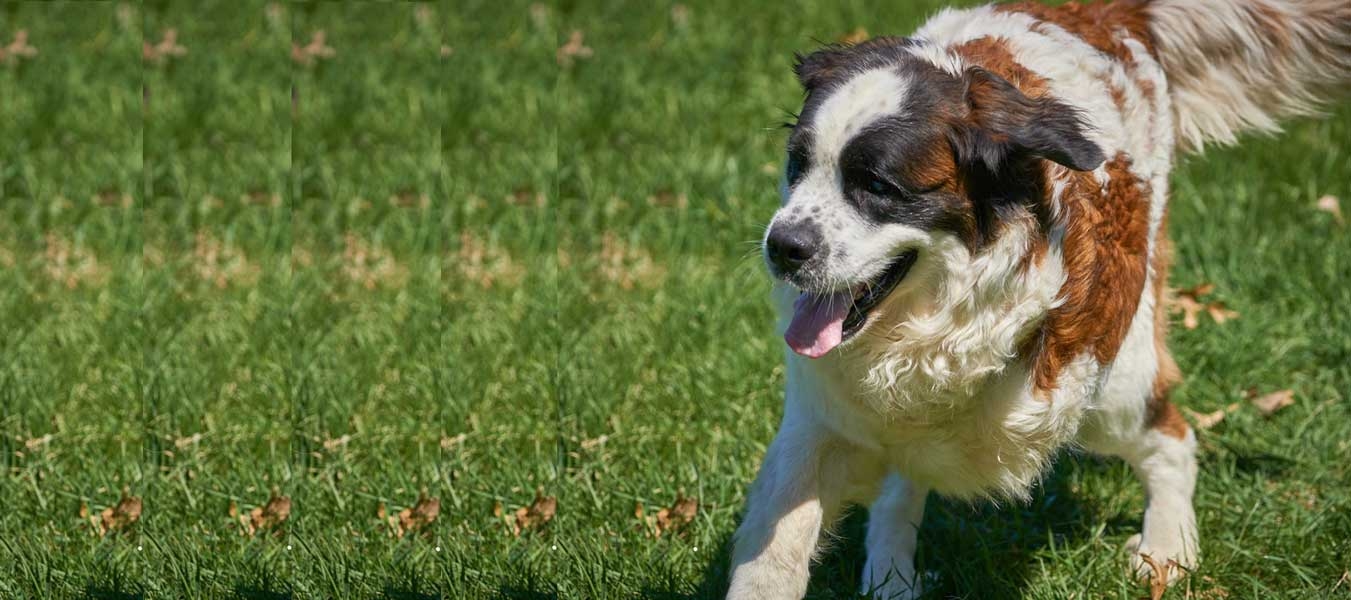 Gracie, now age 7, arrived at Home for Life® in 2018 and, her story explains how much a home for life means to animals like her.
Gracie broke her front leg in her original home, and the owners couldn't or wouldn't fix it, and gave her up to a rescue. The rescue didn't have the funds to provide appropriate medical care for the injured leg, and instead opted for a "quick fix" that didn't take. By the time that rescue closed, and Gracie went to a second rescue, her leg was so impaired, there was no choice but to amputate it
It is so tough for large dogs like Grace, a St Bernard to lose a front leg, since dogs carry most of their weight on their front end, yet she has adapted to her disability without complaining. In addition, Gracie is blind and suffers from seizures when stressed. She has been through all this and more though only 4 years old when surrendered to Home for Life® in 2018.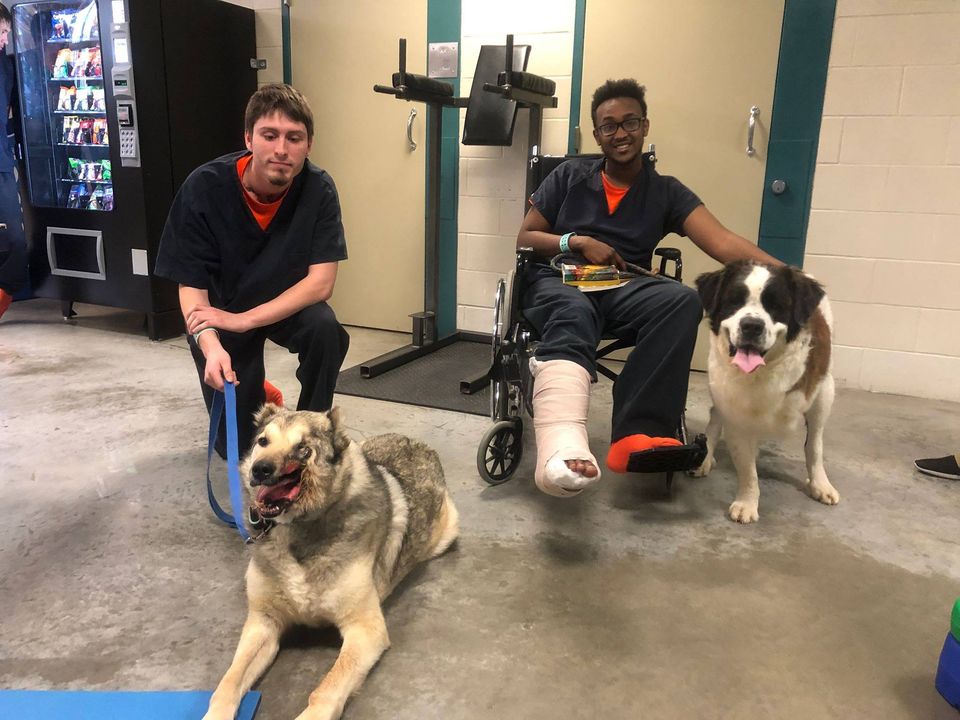 In 2018, Gracie's loving owner, who had adopted her from the second rescue and contacted us for help. She had lost her job and was homeless. She struggles with significant health issues and could no longer take care of Gracie as she tried to put the pieces of her life back together. At one point, she thought she had a place to go where she could keep her dog, but the opportunity fell through, and she urgently reached out to us again for immediate help. She wanted her dog to be safe, to not be passed around anymore and to know she would be cared for. She was afraid to try to adopt her out because of the seizures Gracie would have due to stress when brought into the homes of her friends where she was staying temporarily. She wrote: "I have seen Home for Life® on Facebook and online and have seen how happy the dogs you take in are no matter what their needs are.  Because of Gracie's size and special needs, I don't have any family or friends who will take her in.  I am praying that you would be able to take Gracie in and give her the life I cannot give her at this time. She has been the light of my life!!"
It takes more than mercy and good intentions to take care of animals like Gracie. It takes a commitment of our resources—time, care, and money—for the rest of the dogs' and cats' life.  Home for Life® doesn't do constant Facebook or GoFundMe type campaigns for every case we take in—we rely on our steady stream of support and dedicated fundraisers—throughout the years so we will have the ability to respond when a special dog or cat like Gracie needs our help. We must often make a decision with short notice and under pressure to save the animal. Thanks to the generosity of our supporters, we were able to help Gracie and just as importantly, give her owner the peace of mind she needs to know that her beloved dog will be safe and loved.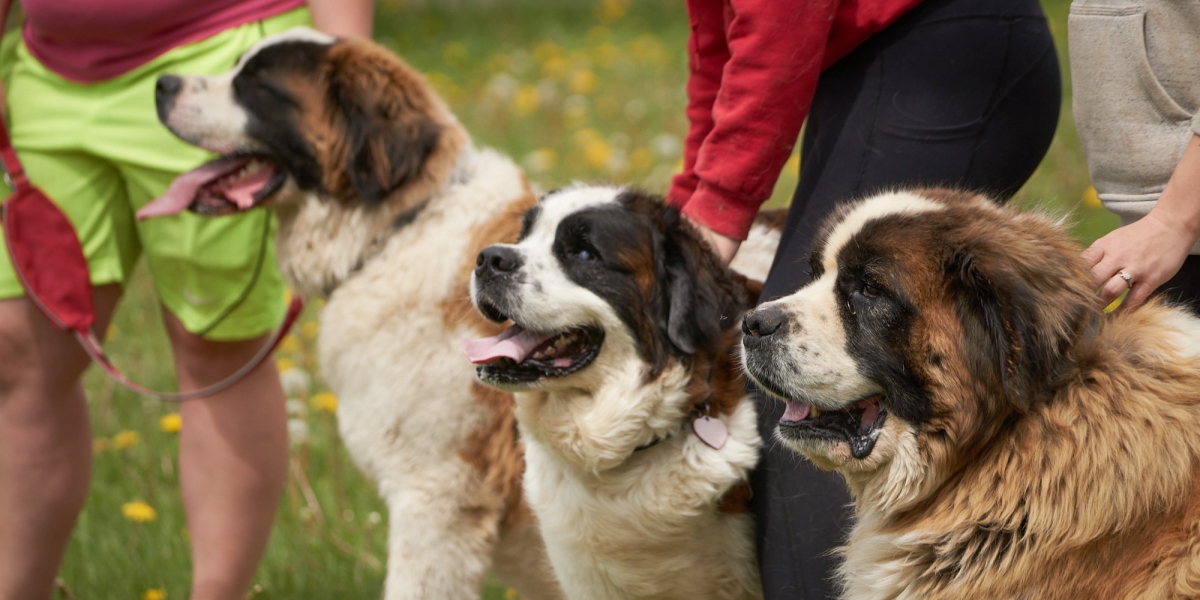 Gracie loves to run and loves the snow! She has become a shining light and ambassador for Home for Life®, serving as a therapy dog and also representing the sanctuary at our gala events, like our Fancy Feast in 2019, where Gracie met the celebrated actress and activist Ashley Judd!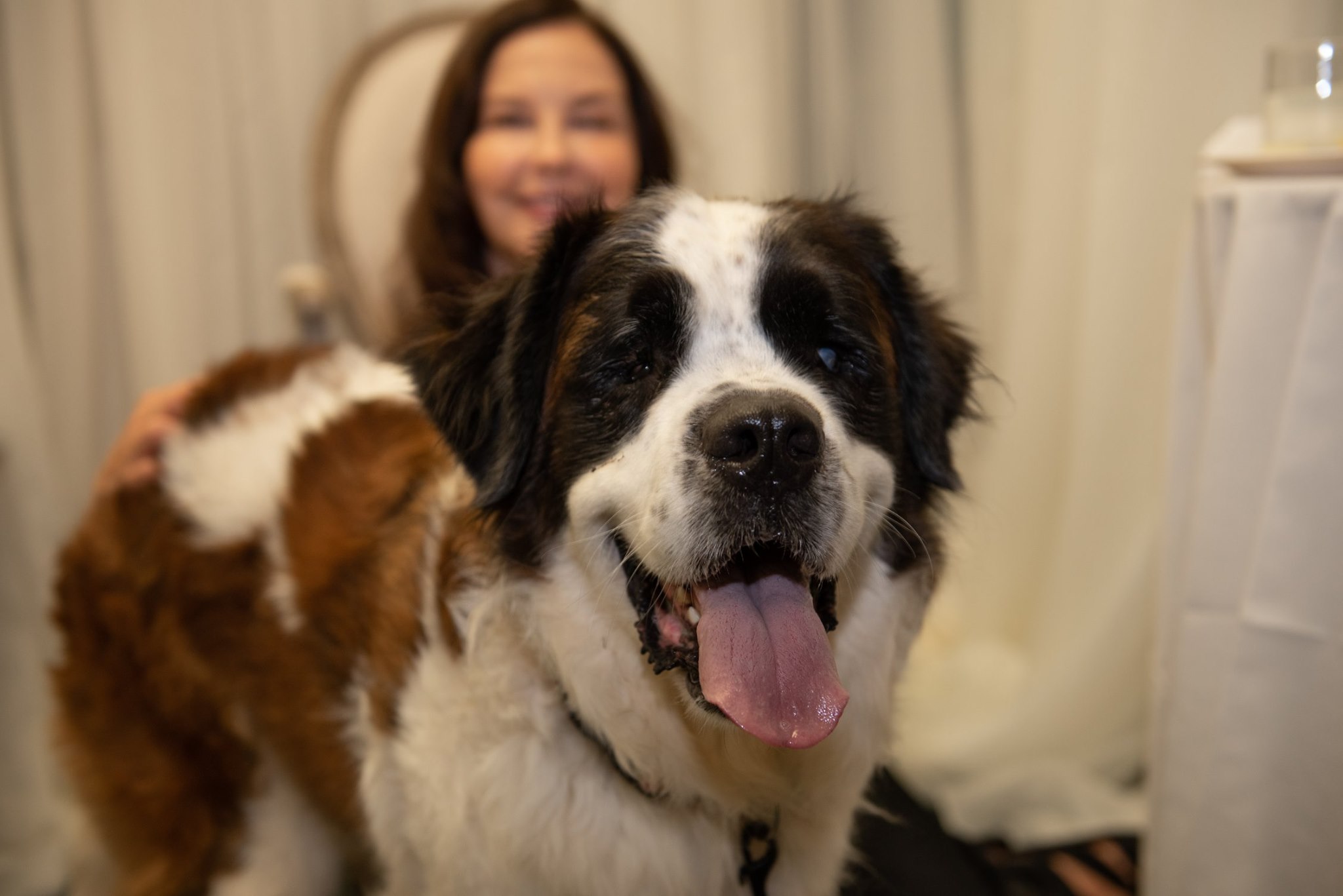 Image