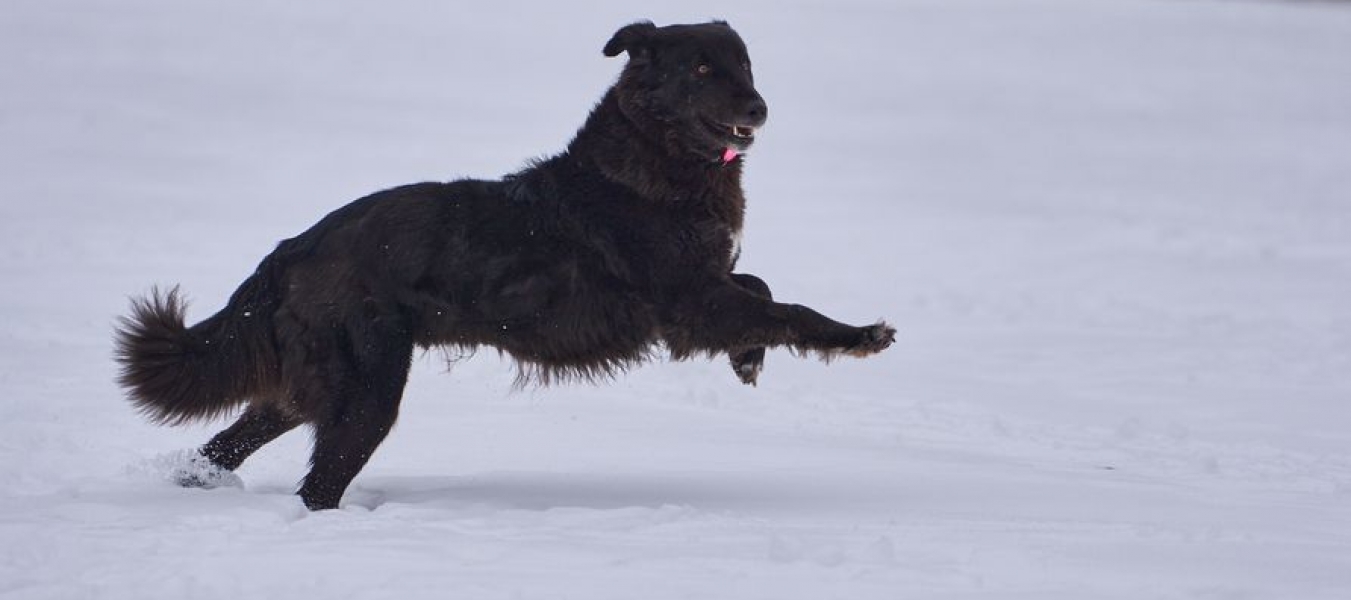 Kara, an Anatolian Shepherd mix, believed to be at least age 6, was rescued at Camp Eagle in Kabul, Afghanistan by an American contractor who saw her trying to protect and care for her seven puppies while living on a garbage heap.
Kara is one of seven refugee dogs from Afghanistan who came to Home for Life® Sanctuary in the Summer of 2021. A former street dog, Kara is very shy and because of her color (black) was overlooked by the other rescues contacted to help the Afghan dogs by Afghanistan's Kabul Small Animal Rescue before Kabul fell to the Taliban. She was one of the leftover adult dogs who would have been turned back out on the street once Kabul fell, and a dog that Dr. Charlotte Maxwell-Jones, the founder and director of Kabul Small Animal Rescue and her shelter team. We weren't PLANNING on helping seven dogs from Afghanistan, but we could not leave Kara behind.
Kara has now been spayed, so no more puppies for her. She is very timid and wary but has learned to trust our staff. Her friends and roommates are ZsaZsa, another mother dog from the Kabul Small Animal Rescue, and Bowser, a long hair German Shepherd who came to Home for Life® from the Animal Humane Society and has a metabolic condition called EPI. With the support of her friends, Kara has started a new chapter of life, where she has run on grass for the first time, had reliable meals and kind treatment, and has gradually been able to relinquish the wariness of people that was essential to her survival as a stray dog and street dog trying to survive and protect her puppies. Kara is Home for Life®.