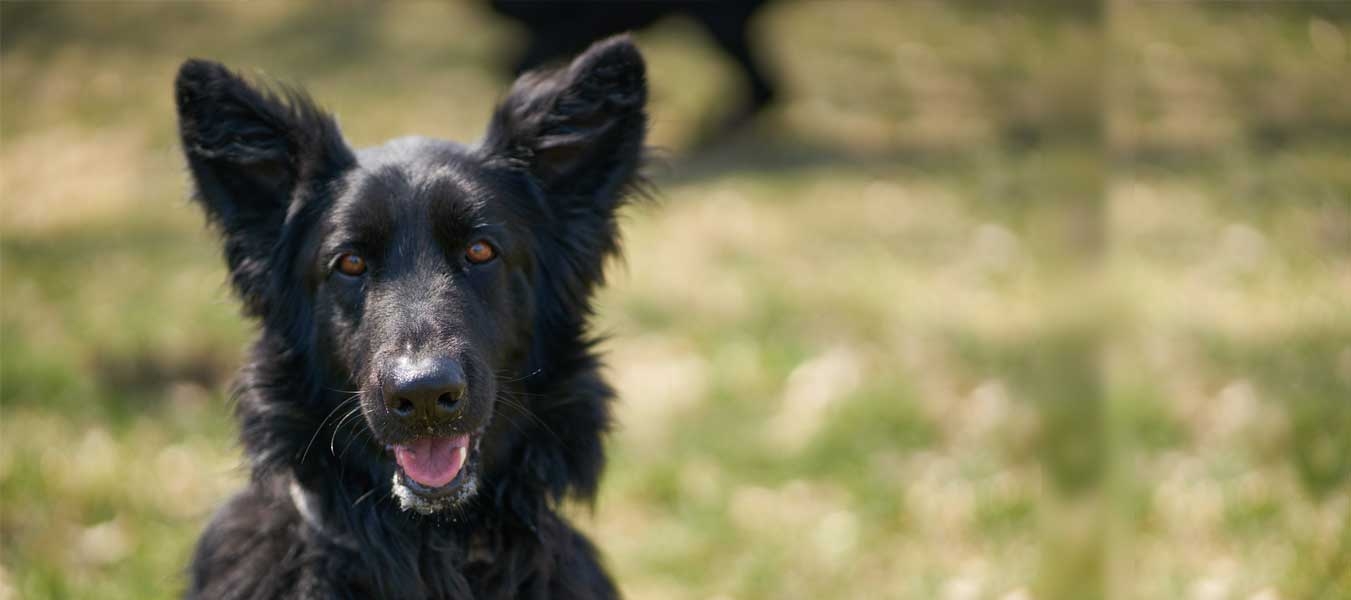 Peter (pictured above) is an approximately 4-year-old black shepherd mix with silky fur and distinctive large ears. Peter is from the nation of Saudi Arabia and was abandoned at a veterinary clinic. The reason for his abandonment soon was clear: Peter has epilepsy and needs twice-daily medication. He is also a protective dog, true to his shepherd heritage.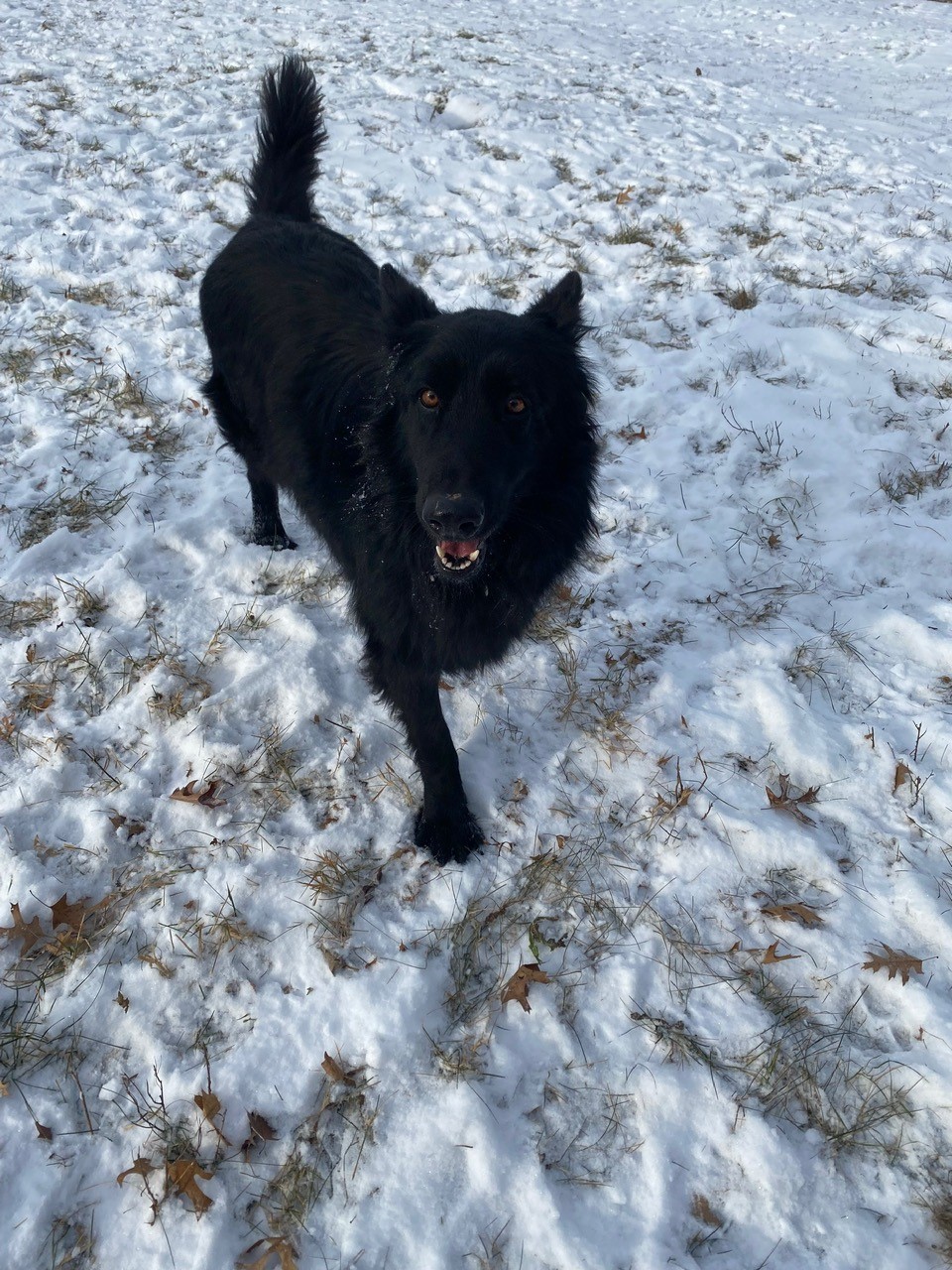 Peter was not able to find an adopter in his home country due to his medical and behavioral conditions but deserved more than life in a cage at a vet clinic. His rescue in Saudi Arabia, who knew of Home for Life® because of the feature about our organization on the  BBC (The woman saving death-row animals and giving them a Home For Life! | Home for Life) and asked us to help Peter.
Peter came to Home for Life® in 2020 and has thrived at Home for Life. With the sanctuary activity dedicated to the care of our dogs and cats, managing conditions like epilepsy is something that is in our wheelhouse and, Peter's condition has been stable since he arrived. Peter is like a fun-loving dad to our German Shepherd puppies JohnJohn and Jimmy, whom he loves to wrestle and run with. Peter also loves the snow and one supporter wondered if Peter thought that the snow was a type of sand, something he was used to in his home country.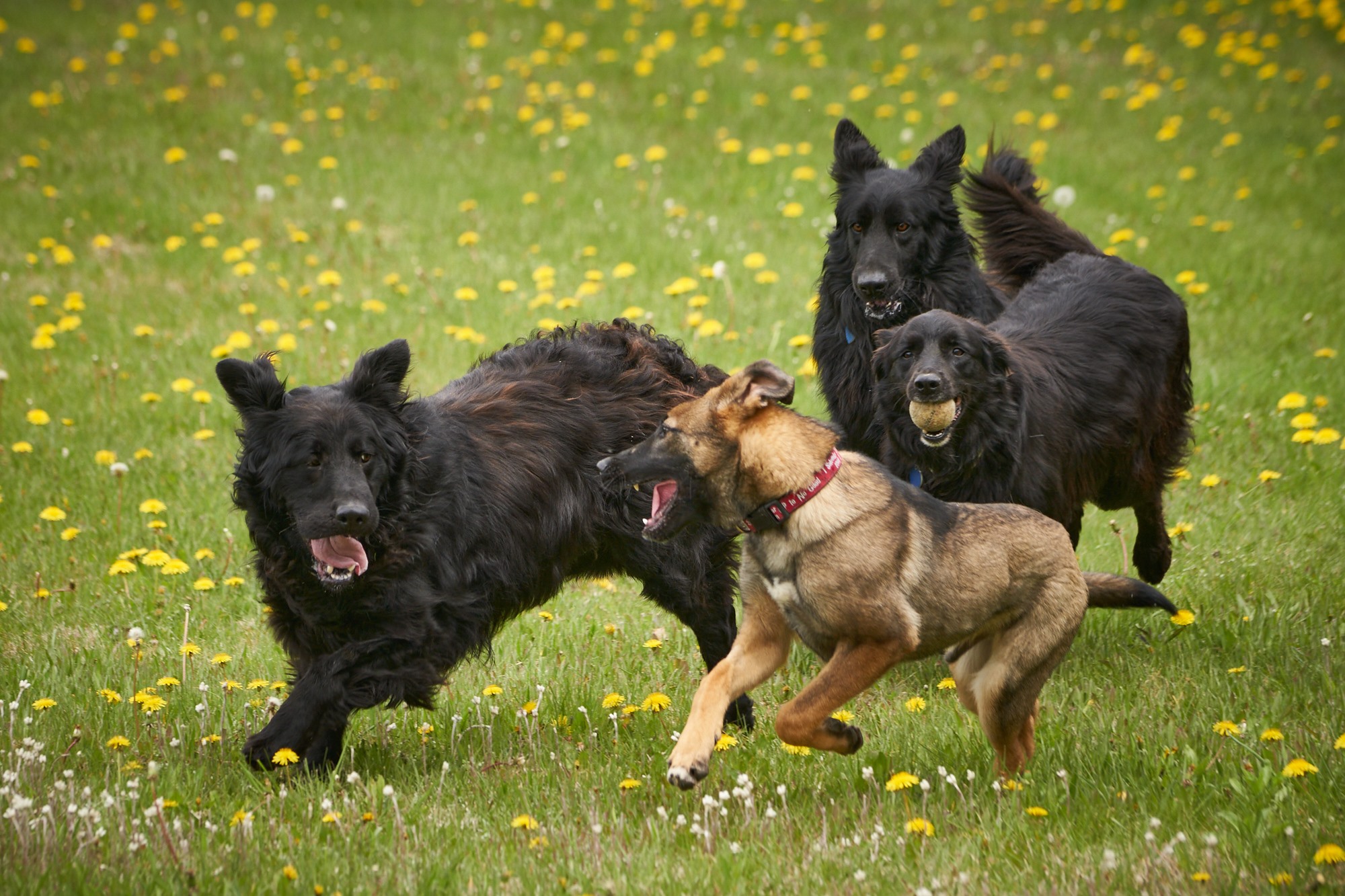 Peter is such a handsome, fun-loving, and protective dog. It is heartbreaking to think of him being abandoned by his owners and then unwanted once taken in by rescue. We appreciate Peter's high energy, alert protectiveness, and jolly mentoring of our German Shepherd puppies as well as the friendship he has offered to our other dogs. One of the secrets to our success with special dogs like Peter is our focus on all that is positive about them, no matter what the challenges a dog or cat may come to us with. Dogs and cats can feel that shift in energy and emphasis, from what's "wrong" to all that is right with them. Peter is right where he belongs, at Home for  Life.®