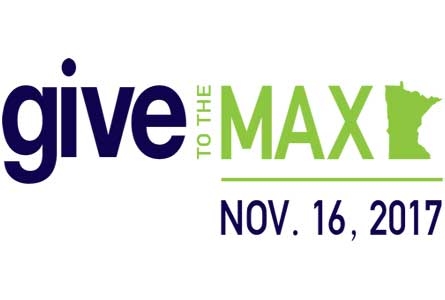 Give to Max, the statewide day of generosity across Minnesota is around the corner Thursday, November 16, 2017.
Home for Life® has appreciated all the support we have received over the years on Give to the Max day, but last year and continuing this year, there have been some changes, out of our control, that we believe our donors should be aware of.
GiveMN.org is also a charity, and the organization raises funding through fees generated off of gifts given to participating charities whose supporters contribute through the GiveMN portal on Give to the Max day. Last year, citing the need to support its operation, GiveMN.org announced that it would be raising the credit card transaction fees it charges for each gift to 6.9%. See the article from their website https://www.givemn.org/fee and http://www.twincities.com/2016/06/23/givemn-org-raises-fees-and-asks-do….
The fee of nearly 7% will be passed on to any charity receiving donations through GiveMN on Give to the Max day. Donors have the option to cover the fee so it is not passed onto the charity, and to pay the fee in addition to making their gift. Charities participating in Give to the Max day are being encouraged to ask their donors to pay the transaction fee.
Home for Life® is reluctant to ask our supporters to pay this fee on top of their donation on Give to the Max day. The transaction fee which will be passed on to either Home for Life® or to our donors is very high - compare the transaction fee charged by the credit card processor who processes donations for Home for Life's® website on line giving (EFT Corporation of Virginia) - only 2. 33% per transaction - a difference of nearly 5%!! In addition, GiveMn.org holds the donations, presumably earning them interest on the money  raised on behalf of all charities on Give to the Max Day, for a full 30 days before issuing the distribution - contributions less their 7% fee - to the organizations.
Our other concern about Give to the Max day- which has lingered since we were first part of the day - is the competition and comparison among charities it encourages - all organizations do good work and contribute in unique and valuable ways, and measuring their value through setting up a competition among donors and charities through " leader boards", "golden tickets" and the like on a single hyped up day seems counter productive and to diminish the good work of many organizations.
For those donors who would like to support Home for Life®, we would encourage you to contribute via our website to avoid an unnecessarily high transaction fee. We also will be sending our Holiday mailing out within the next few weeks, which will offer another opportunity to help the animals at Home for Life. We have received a $25,000 challenge grant which will be matched dollar for dollar through the end of the year! So, whether you choose to give through the GiveMN platform, our website, or in response to our holiday mailing, your donation will be doubled, doing twice as much good, and going twice as far. Thank you for your loyal support in 2017 which has helped Home for Life make the difference for so many special dogs and cats, and for many at risk children and adults we help through our Peace Creatures® programs.