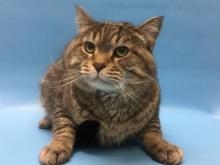 Since late November, animal welfare organizations throughout Greater Minnesota have come together to find a way to help 30 cats of the Animal Humane Society's Partner Placement list. Cats who land at one of the four humane society locations are evaluated for placement; some who are experiencing shelter stress or who are very shy are not cats the humane society believes they can support on the adoption floors of their shelters, so they offer these cats to partner rescues to try to find the cats help and therefore avoid euthanizing them.
Image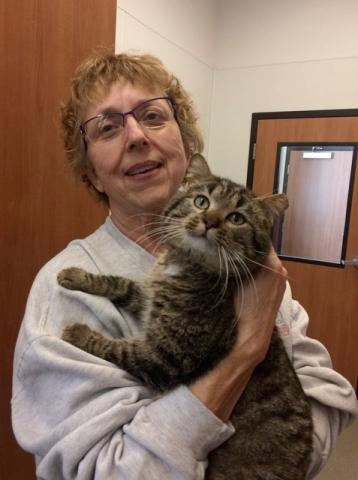 Lately, it has seemed like many local rescues are full or otherwise not responding to cats in need of the Partner Placement list, leaving many at risk. What to do? By staying focused the last few months, working together and networking like crazy, Suzie's Cat Refuge, a small but mighty Minneapolis cat rescue along with Home for Life® have managed to save the lives of 30 cats since November 25 to the present. [exact figures:43 cats were placed on the Partner Placement list, 30 found help via collaboration of Suzie's and Home for Life®, three were doing well enough to be tried back on the adoption floor, six were placed in the Animal Humane Society's Working Cat program, one was returned to his owner and three unfortunately found no placement and are presumed euthanized].
How were 30 precious lives saved? Home for Life® and Suzie's Cat Refuge worked together and worked hard to network these cats and we cannot say enough about the wonderful shelters who responded and helped - among them Heart of Minnesota Shelter in Hutchinson MN and the Brown County Humane Society of New Ulm, MN. Home for Life® has helped all of them at various times with cats they were unable to place, primarily cats who were positive for feline leukemia and or FIV.
They did not forget the help we gave their cats, and when we asked for help on behalf of the Partner Placement cats whose lives were in the balance - they responded. Because of the combined efforts of organizations who kept the focus on the cats and helping them, one at a time, we are now able to look back in astonishment to realize 30 lives have been saved.
There is no better feeling than knowing we played a small part in helping these cats, working collaboratively with other compassionate people to save their lives, each one who mattered and deserved to live. In this album are just a few of the cats whom have been helped by the collective efforts of these organizations working together to save lives and give these precious souls a second chance.