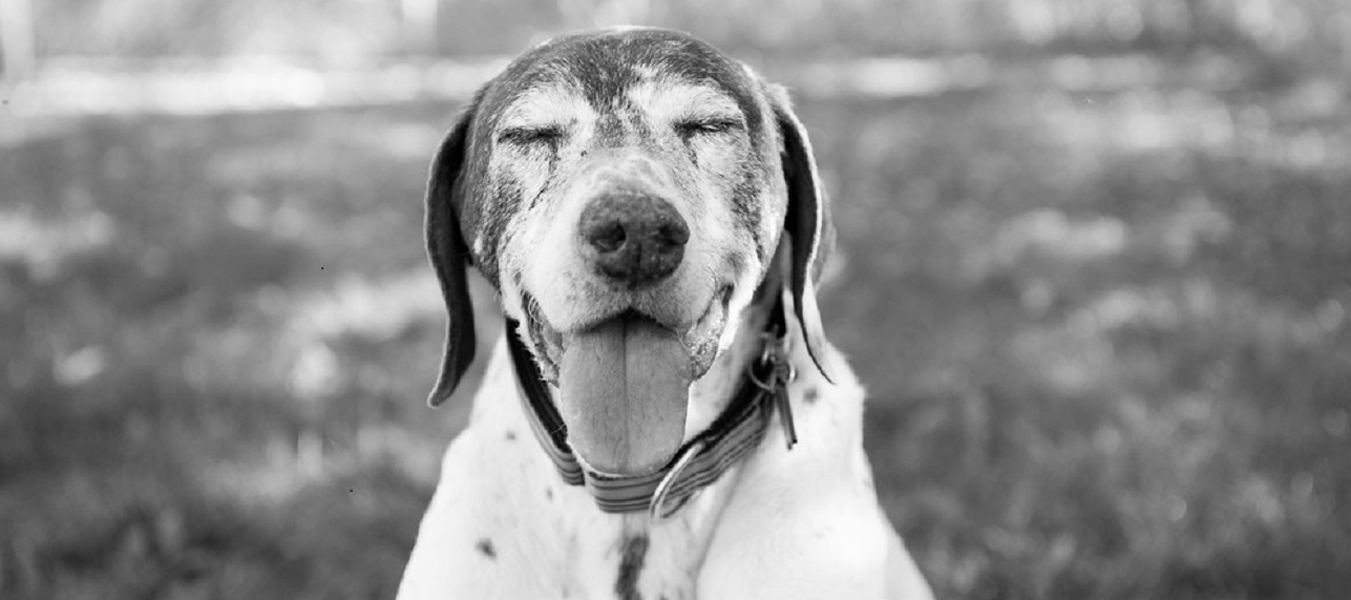 The Example of Empathy
Animals Give Back: The Peace Creatures® programs created by Home for Life® foster a stronger bond of mutual respect between people and animals by having them work together towards a common, mutually beneficial goal.
The best ambassadors for Home for Life's® mission are our animals: we have always believed our at-risk animals can help their human counterparts, at-risk people of all ages. Instead of creating an isolated sanctuary for dogs and cats, cut off from society, we thought the best way to safeguard our special animals was to make them part of the community. Instead of being considered pathetic pariahs, or somehow "broken," our animals and Home for Life® strive to be of service, paying it forward to the community that helps support us.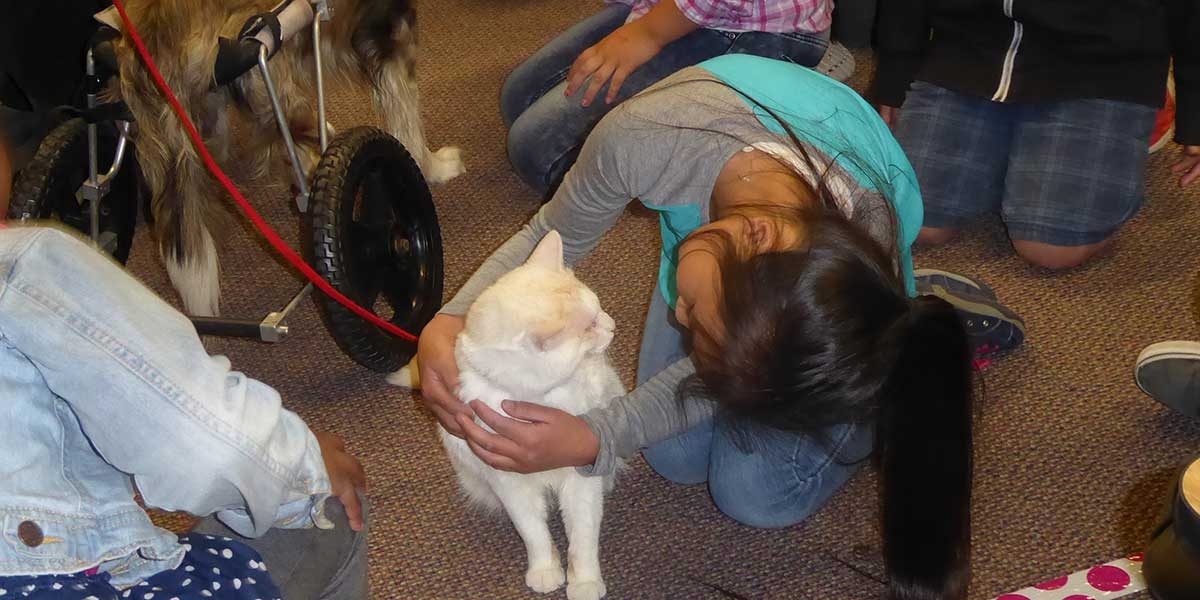 Although our animals have not been able to find placement in an adoptive home or stay in the home they had, they still have much to offer and much to give, a truth best demonstrated by them through our outreach programs which provide solace and joy through healing pet therapy. No one who meets one of our animals through our outreach programs can ever again dismiss them as unworthy of life just because they were not be able to be adopted or keep the home they had.
Home for Life® has created an array of innovative, cost effective, replicable and model programs incorporating many of our special needs animals, together with our volunteers and staff. Through our programs, Home for Life's® volunteers and staff unselfishly contribute their time and share their love of animals with vulnerable people of our community in partnership with Home for Life® and our special animals.
Our particular focus is our work with children and teens who have been exposed to trauma and violence as these individuals are most susceptible to perpetuating the cycle of animal abuse and neglect if the pattern is not disrupted by demonstrating the possibility of a more enlightened way to treat animals. The adults and children we help can identify with our animals above all others because they can relate to the hurdles and struggles our animals have overcome through their resilience and the safety and security they enjoy at Home for Life® Sanctuary, a true and loving home for our cats and dogs.
The model of empathy and compassion for the most vulnerable animals, represented by Home for Life® Sanctuary, is extended to the most vulnerable members of our community: at risk children and teens, adjudicated youth, families impacted by domestic abuse, people of all ages hospitalized for chronic or terminal disease, injured soldiers and the fragile and lonely elderly. Currently, over 1000 at risk children and nearly 4000 at risk adults receive pet therapy services at no charge through Home for Life's® Peace Creatures® programs.
Home for Life's® community outreach programs include:
Peace Creatures®
A collaborative program with the Tubman Family Alliance of the Twin Cities and the Women of Nations Shelter in St. Paul, MN, the Peace Creatures® project uses volunteers, staff and animals from the sanctuary to teach peaceful conflict resolution to families impacted by domestic violence. Currently, over 1000 at risk children and nearly 4000 at risk adults receive pet therapy services at no charge through Home for Life's® Peace Creatures® programs. See the album of Home for Life's Peace Creatures in action here.
The Renaissance Project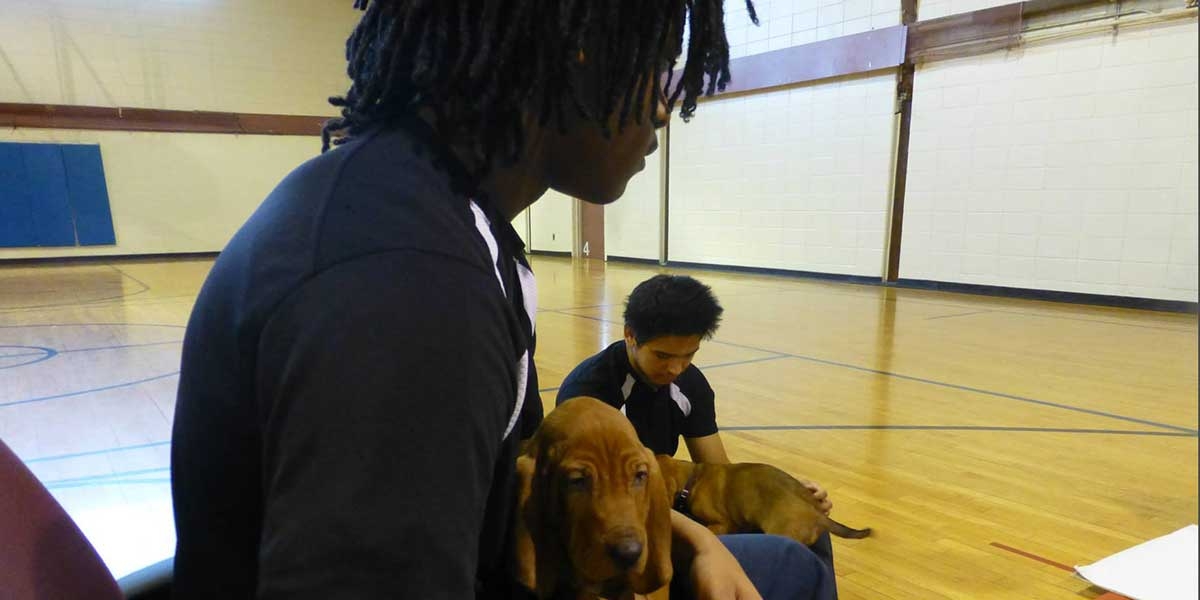 Now in its 13th year, this program pairs our younger dogs with at-risk teens from Boys' Totem Town in St. Paul, MN. The teens train the dogs in basic obedience with the goal of attaining a level of achievement so that the dogs can pass their Canine Good Citizen test and become certified, with a Home for Life® volunteer, as pet therapy team. Home for Life's dogs trained by the students of the Renaissance Project provide pet therapy in our community outreach programs which assist the elderly, families at domestic abuse shelters, and hospitalized children and adults.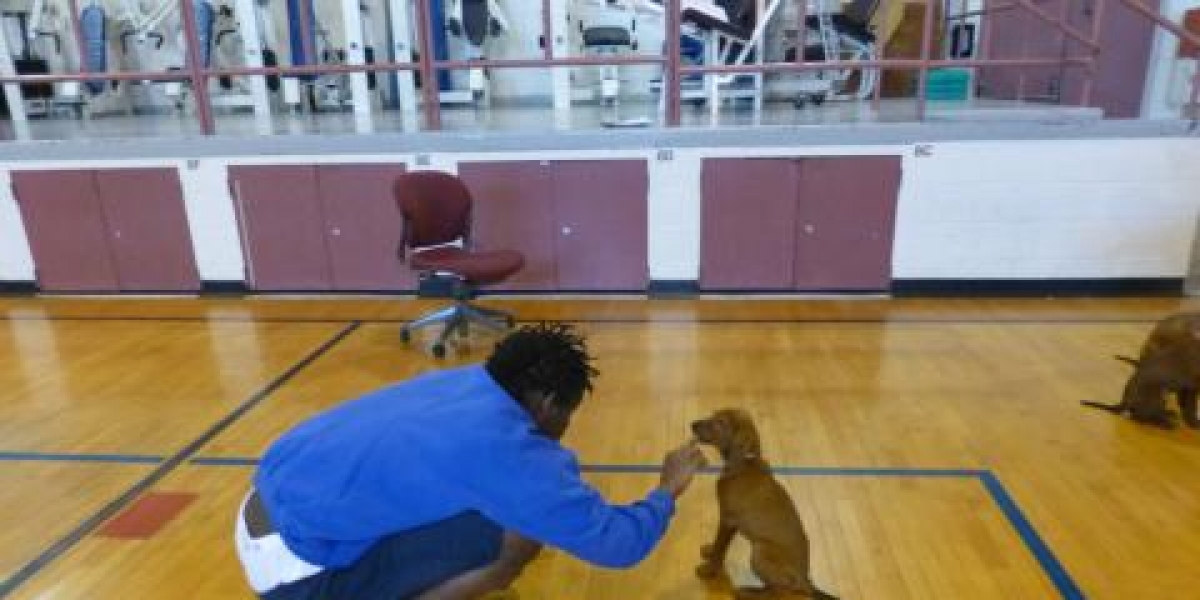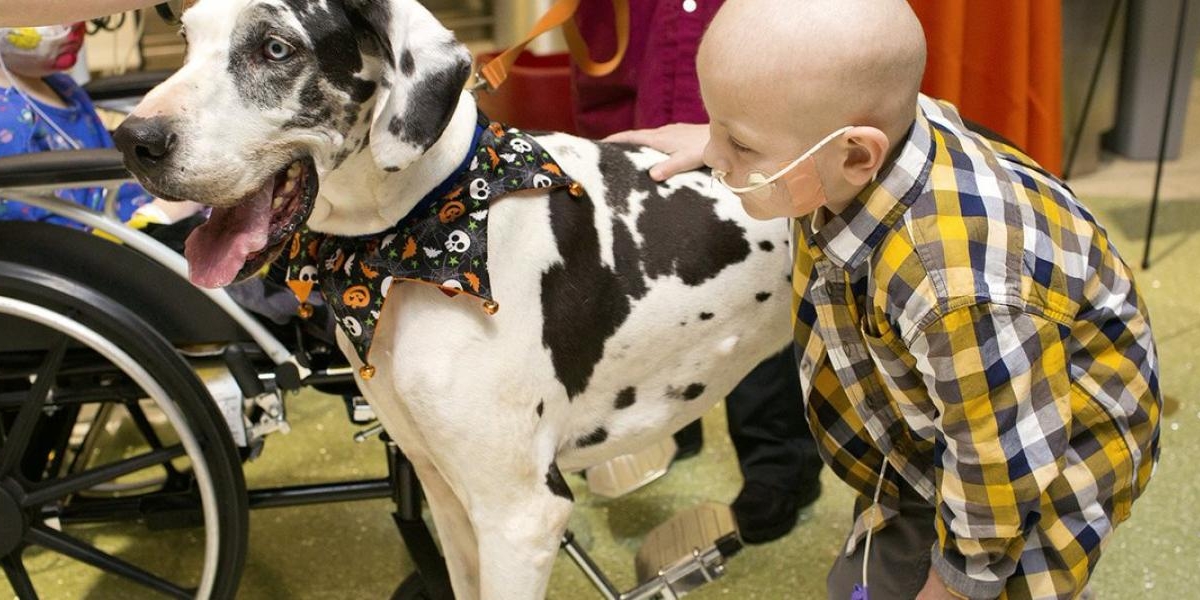 Sit•Stay•Heal
This collaborative program began with the Fairview University Hospitals to bring solace and joy to children who are undergoing treatment for cancer in the University of Minnesota's pediatric oncology ward now part of Amplatz Children's Hosptial, Minneapolis.
Sit•Stay•Heal has now expanded to serve:
Adult critical care patients at Fairview University Hospital's cardiac and oncology floors.
Adult and pediatric (ages 4-12) patients at Fairview University Hospital receiving treatment for mental health conditions.
Patients of Aseracare a provider of hospice services in the Twin Cities.
Injured veterans from the Iraq and Afghanistan conflicts receiving treatment at the Minneapolis VA Medical Center's Polytrauma Unit, one of just four such units in the country.
Senior Outreach Program
Home for Life® staff, volunteers and animal residents visit nursing homes throughout the Twin Cities for therapy work with the elderly.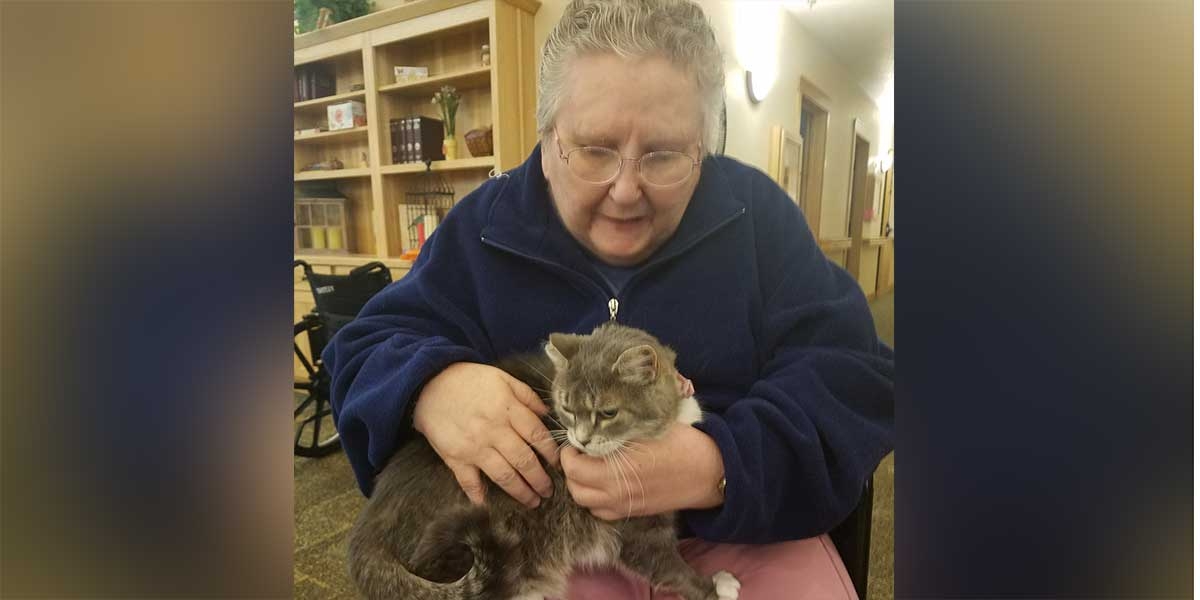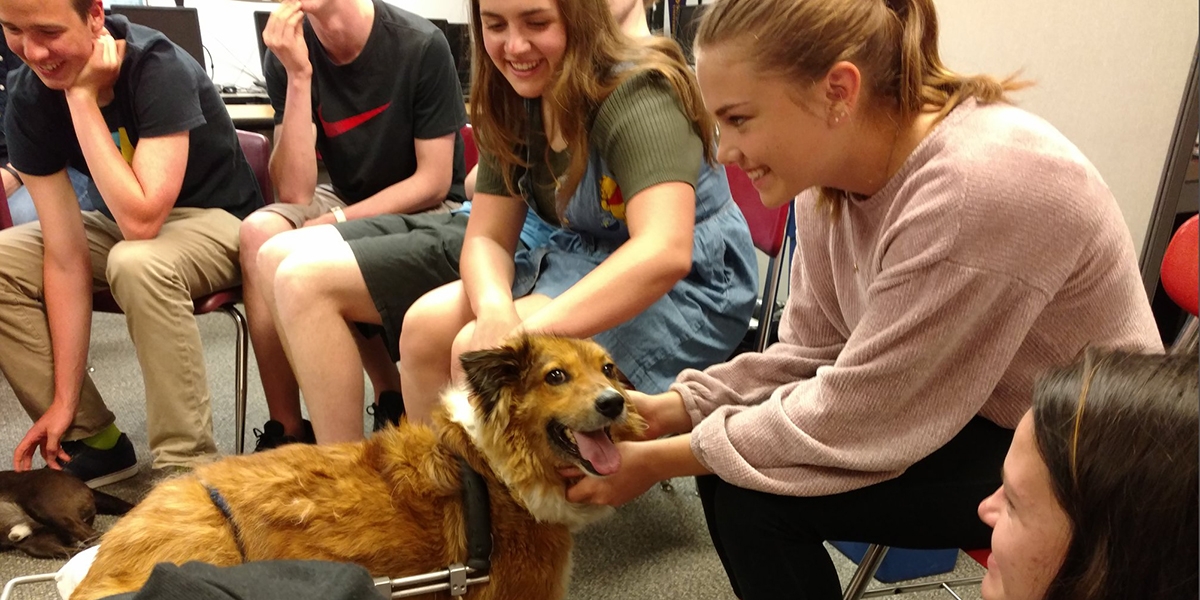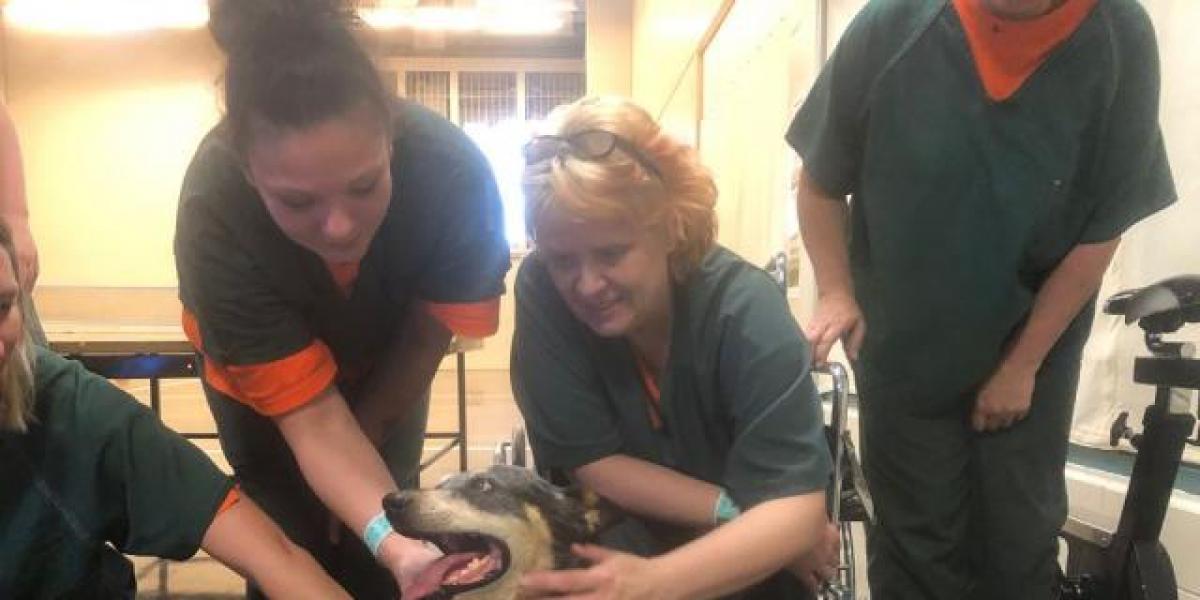 Our volunteers and animal residents give presentations free of charge to area clubs, schools, and community and youth groups.
By the numbers
In 2019 and thru the first quarter of 2020, when COVID required us to suspend our visits,  Home for Life's® outreach programs touched the lives of over 6500 at-risk adults and 1500 at-risk children each year. We look forward to resuming the Peace Creatures® programs when we can safely do so.
More Peace Creature® photos can be found here