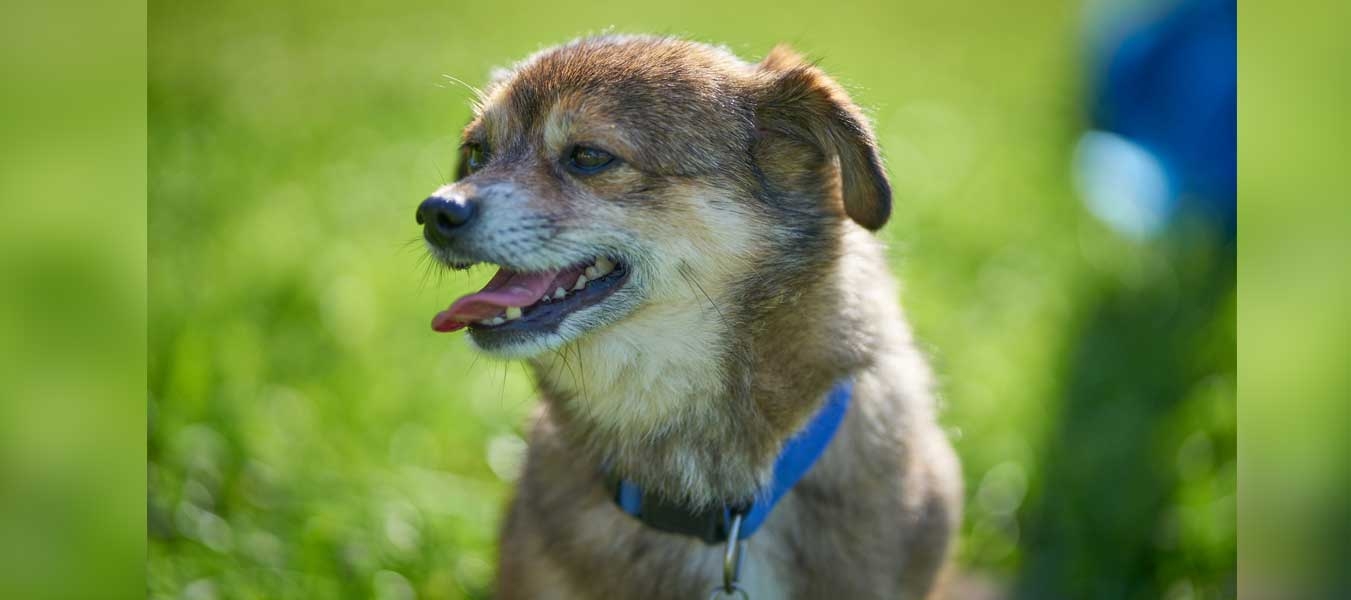 Above:  Mark Luinenburg's portrait of XiaoXiao
Home for Life® has been helping animals in need from around the world since 2008, nearly 15 years! But 2019 marked a new chapter for the sanctuary when we welcomed our first dog from China.  Our executive director Lisa LaVerdiere travelled to Beijing in 2011, and even got to spend the day at a shelter for dogs there called Animal Rescue Beijing.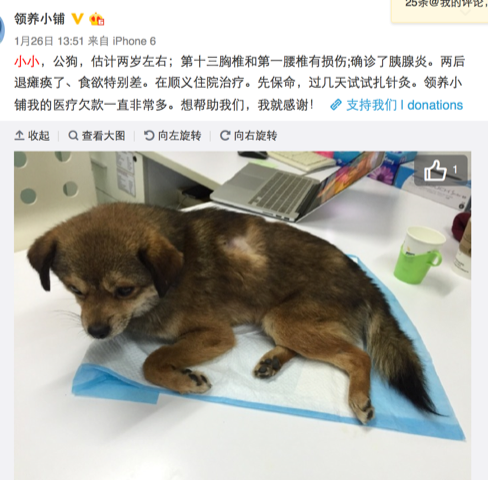 Our first ever dog from China, though, came to us from Little Adoption Shop in Beijing run by American ex-pat Christopher Barden who does absolutely heroic work there, helping over 700 dogs in need, many of whom have been rescued from the dog meat trade, and others like XiaoXiao, who are urban rescues and who have become homeless and wounded through accident or intentional injury.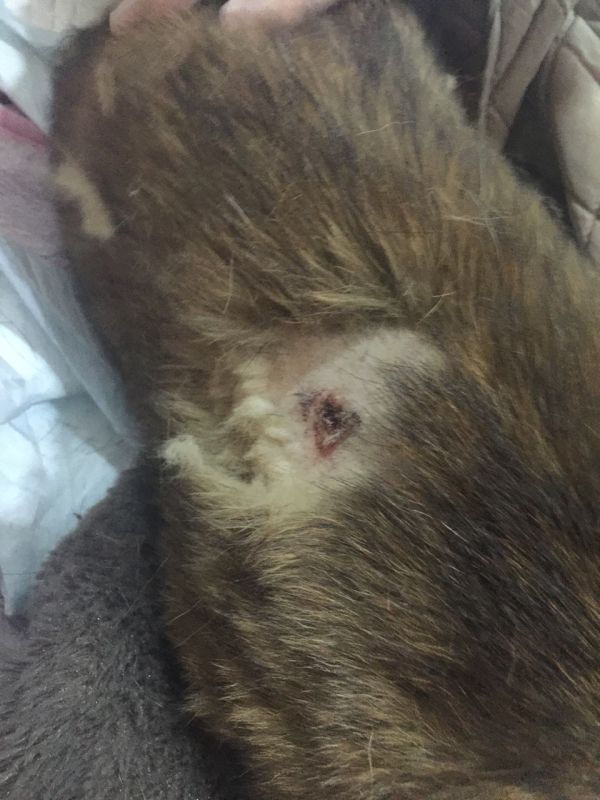 In XiaoXiao's case, Chris was alerted to his emergency status in 2016 when the little dog was found injured and unable to move, on the side of a city street. XiaoXiao, who is believed to be about age 6, and whose name means "little one" (pronounced show-show)—had a bizarre puncture wound type injury on his back that couldn't have been caused by a vehicle—the suspicion is that the injury which left him disabled was caused deliberately. According to Christopher, there are a lot of these strange and unexplained woundings of animals in that country that leave the dogs and cats crippled but of course they cannot tell us what happened to them, they are just found in dire straits and in need of help.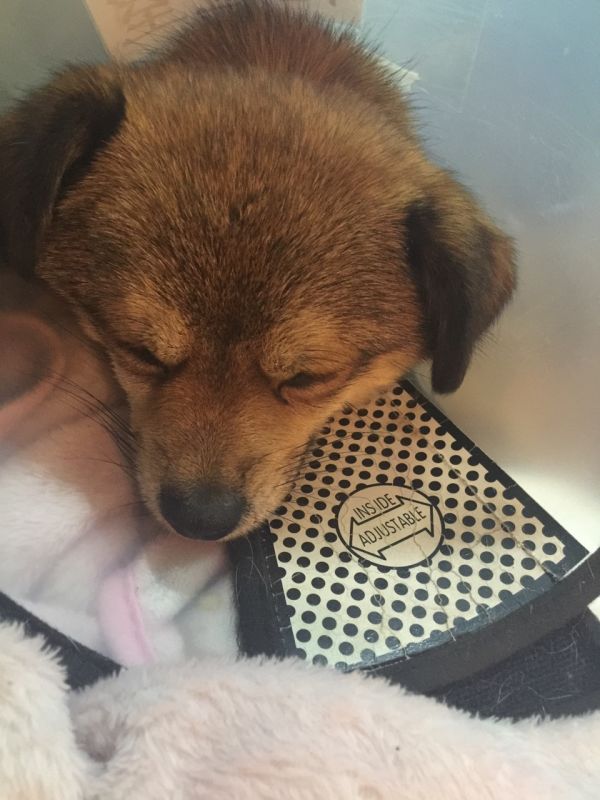 Xiao Xiao, whose name means little one, has a hard time walking, coordinating front and back ends and sometimes benefits from a cart when exercising in the meadows at Home for Life® but mostly likes to go without. He does pretty well moving in his own way on our gravel and grass footing. Because he was found as a stray, it was not known exactly how old he is, but the best guess was a young adult when found injured on the streets.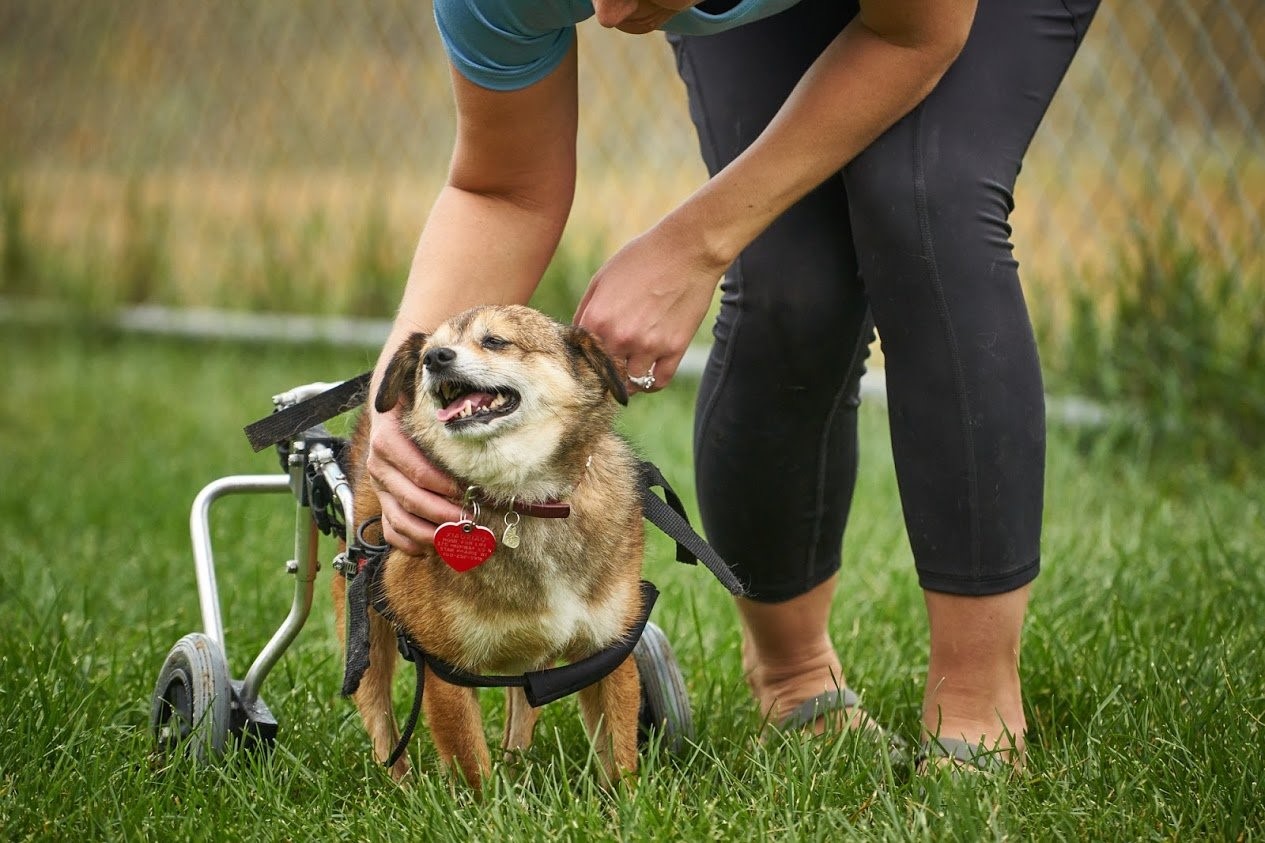 XiaoXiao traveled from Beijing, to begin his long journey to his new life with us, traveling from China to Chicago, where one of our employees met his flight volunteer and then shepherded him to Home for Life®.
Why help dogs from so far away?
As the poet Maya Angelou wrote, "Love knows no barriers—it leaps barriers to arrive at its destination full of hope."
We began our article about visiting Animal Rescue Bejing with that quote and wrote more about our long-time work with international rescue in this blog post: International rescues.
XiaoXiao joined our Peace Creatures programs and enjoyed working as a therapy dog in the nursing homes he would visit with our volunteers.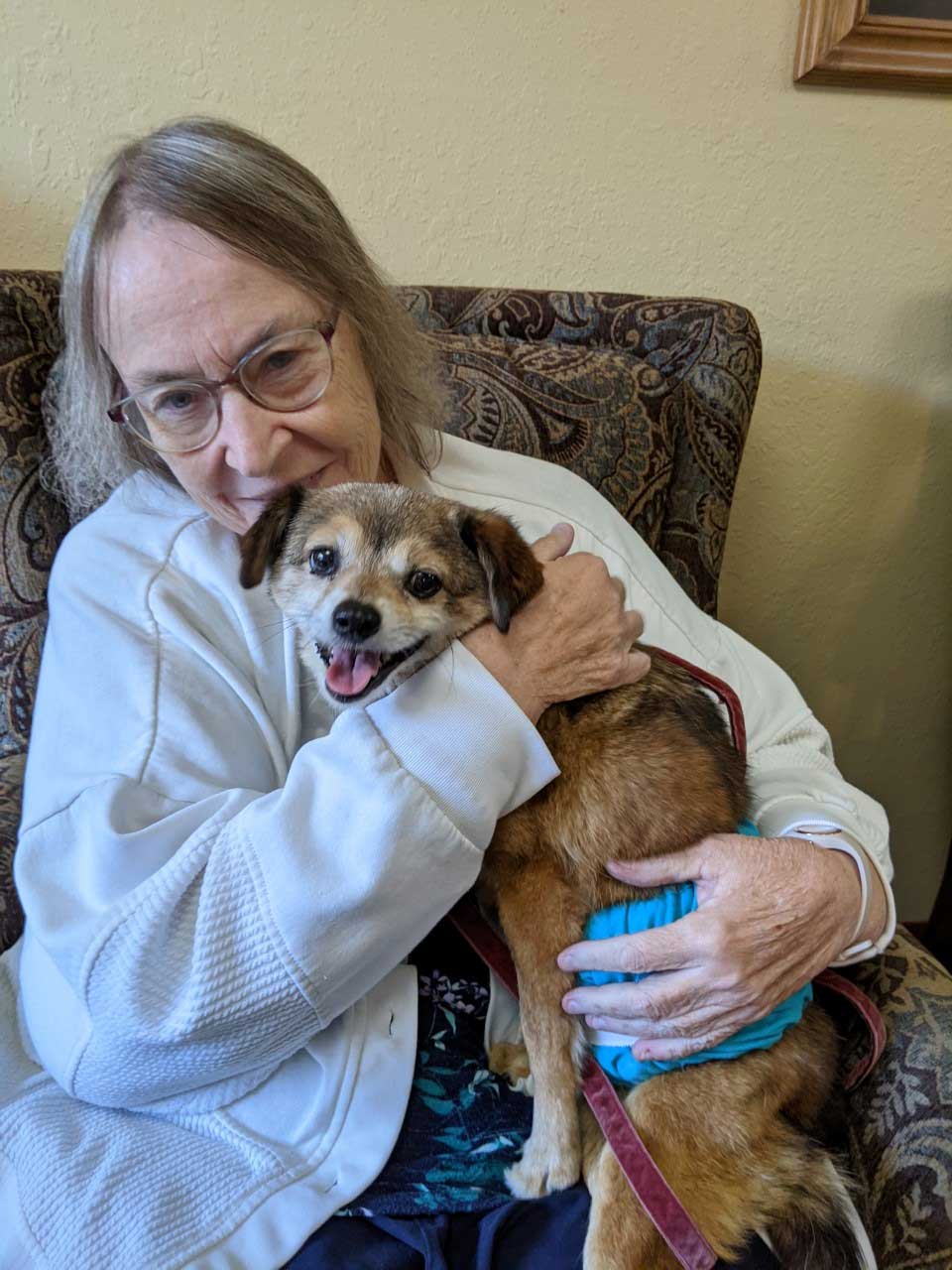 XiaoXiao came to us almost a year before all this Covid stuff started and, we're so glad he made it out last year and to us at Home for Life before everything blew up. We are worried about the dogs and their rescuers in China—our mutual love of dogs and wish to help them transcends all the politics, the common ground we share with those who work so hard for the welfare of animals everywhere in the world.