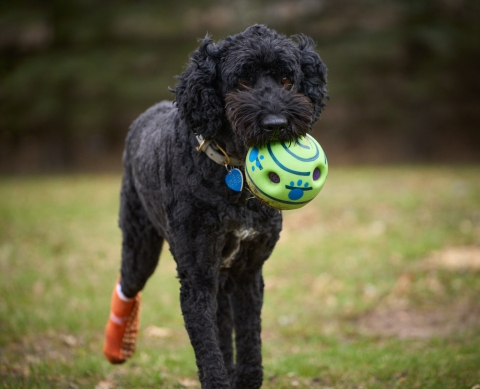 Left: Gus, a Giant Schnoodle with a Giggle Ball, and one of our paraplegic dogs from Mexico
Photographer Mark Luinenburg  was out for a "spring" visit at Home For Life® Animal Sanctuary.  We had wanted to wait until the weather was "warmer" to invite him out. Well ... Spring was in the air even if there was some snow still on the ground. We've selected some of our favorites below and you can see the album Mark put together at this Google link: https://photos.app.goo.gl/3qRuABzvBKSB68rg7.

Also, click on this link to view Home for Life's® Facebook post with our photos and the stories of approximately 12 photos from Photographer Mark Luinenburg's session.