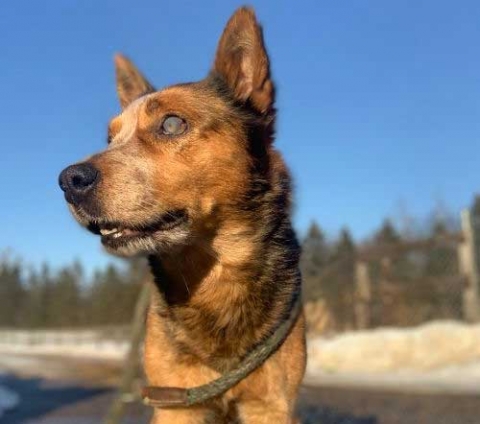 We can't let 2021 end without a final tribute to our Helen, a blind cattle dog, a very special dog, who arrived in 2021 and left us too soon, also this year.
Henrietta, who also arrived in 2021 now carries Helen's legacy forward into the new year. Henrietta is a senior Chowchow mix who was on death row in South Carolina. She now wears Helen's collar, and is working to certify as a therapy dog. Along with Henrietta, Helen's memory lives on as well through our donations to her South Dakota shelter and rescue, to help other dogs in need like her.
Left: Helen, a blind cattle dog.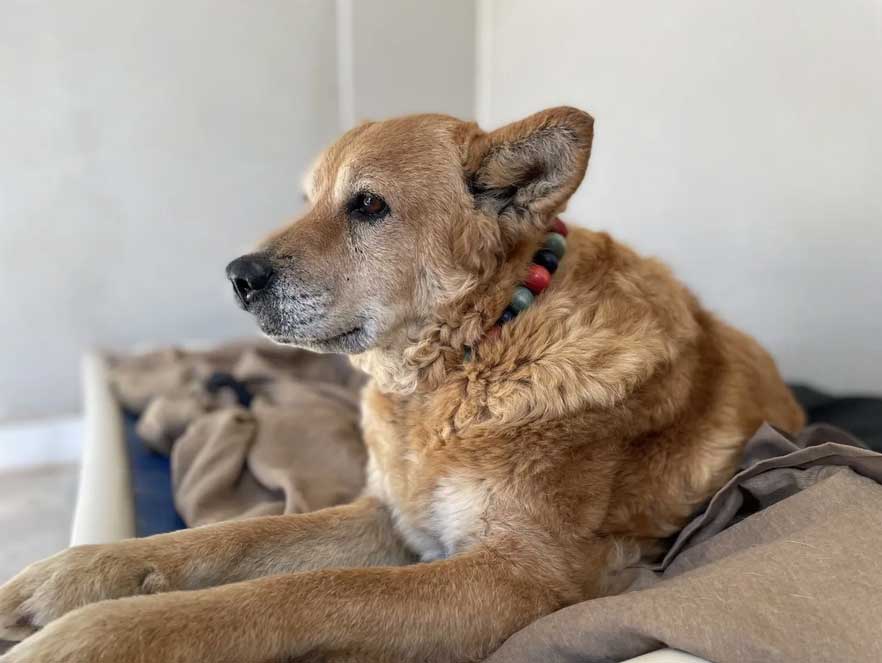 Both these special dogs and their story made Sunday's edition of the St Paul Pioneer Press, January 2nd, 2022.  Here are some of our favorite pet photos from Morning Report readers – Twin Cities