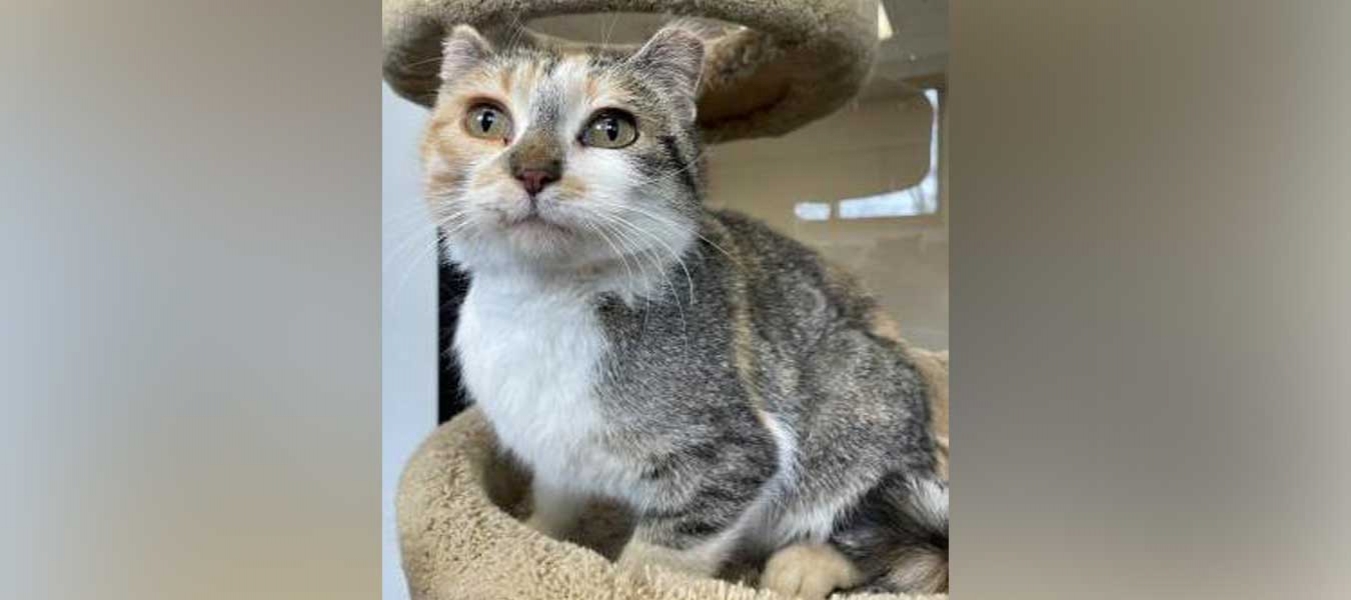 Harmony (above) is an adult brown, orange, and white tabby calico cat who was found as a stray in Harmony, Minnesota. a rural community in the southern part of the state. As you can see from her picture, life outside was hard for Harmony, and she is missing parts of both her ears and was very thin when found. Harmony is a survivor, a cat with fire in her soul and grace in her heart.  Life as a stray can be rough; she is missing parts of both ears and was very thin when found. Was Harmony a pet in her former life? She fought hard to survive and wasn't feral but her frostbitten ears and emaciated condition when found revealed how hard it was for this sweet cat to be on her own. In addition to her struggle to survive outside alone in the cold, Harmony contracted the feline leukemia virus, a contagious disease among cats.
She was lucky to be found by a kind person who fed her for some time before she was able to lure Harmony into a garage and bring her to the Paws and Claws shelter in Rochester MN. There she did test positive for leukemia so they asked us to help her. At the shelter, Harmony had to be confined to a cage due to her positive status but did not enjoy being cooped up in a kennel. She would bolt when the door was opened, and the shelter staff found it challenging to get her back in! That's the fire in our Harmony!
Here's the grace: After she feels comfortable with someone, she is sweet, shy but friendly. She likes to be petted but gets squirmy if she is held too long. After all, she was a free spirit and on her own for a long time. Although Harmony can be shy, she can also be a chatterer, and she appreciates having a nice view out of the big windows at Home for Life® where she can watch birds, bunnies, and gophers. Harmony appreciates the spacious leukemia quarters Home for Life® devotes to our cats and the freedom to move around as she likes.
She is also a big fan of canned food! What a delicious treat! something she could never find when she was outdoors on her own! A girl could get used to this kind of life, now that Harmony has a Home for Life®.