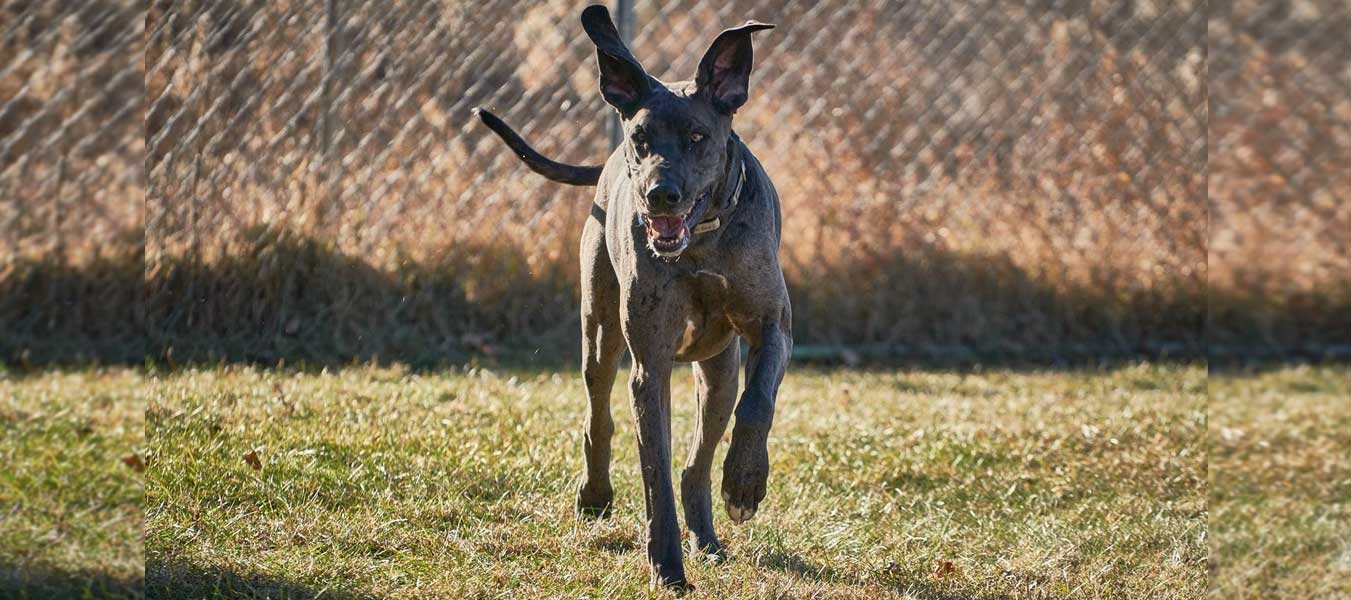 Above: At about 150 lbs, two-year-old Axel Kingston—yes he has a middle name—certainly stands out in a crowd!
A beautiful merle, a referral from the Great Dane Rescue of Siren, WI, Axel hails from Milwaukee and arrived at Home for Life® in the spring of 2020. He had very dedicated owners who had adopted him as a puppy and invested time and money in his training and wellbeing. He was brought up right, having extensive socialization with other dogs and people as he grew and the family expanded to include two small children. Axel has had some episodes of what seemed to be protective aggression that were random but still troubling for the family who had many friends and relatives around.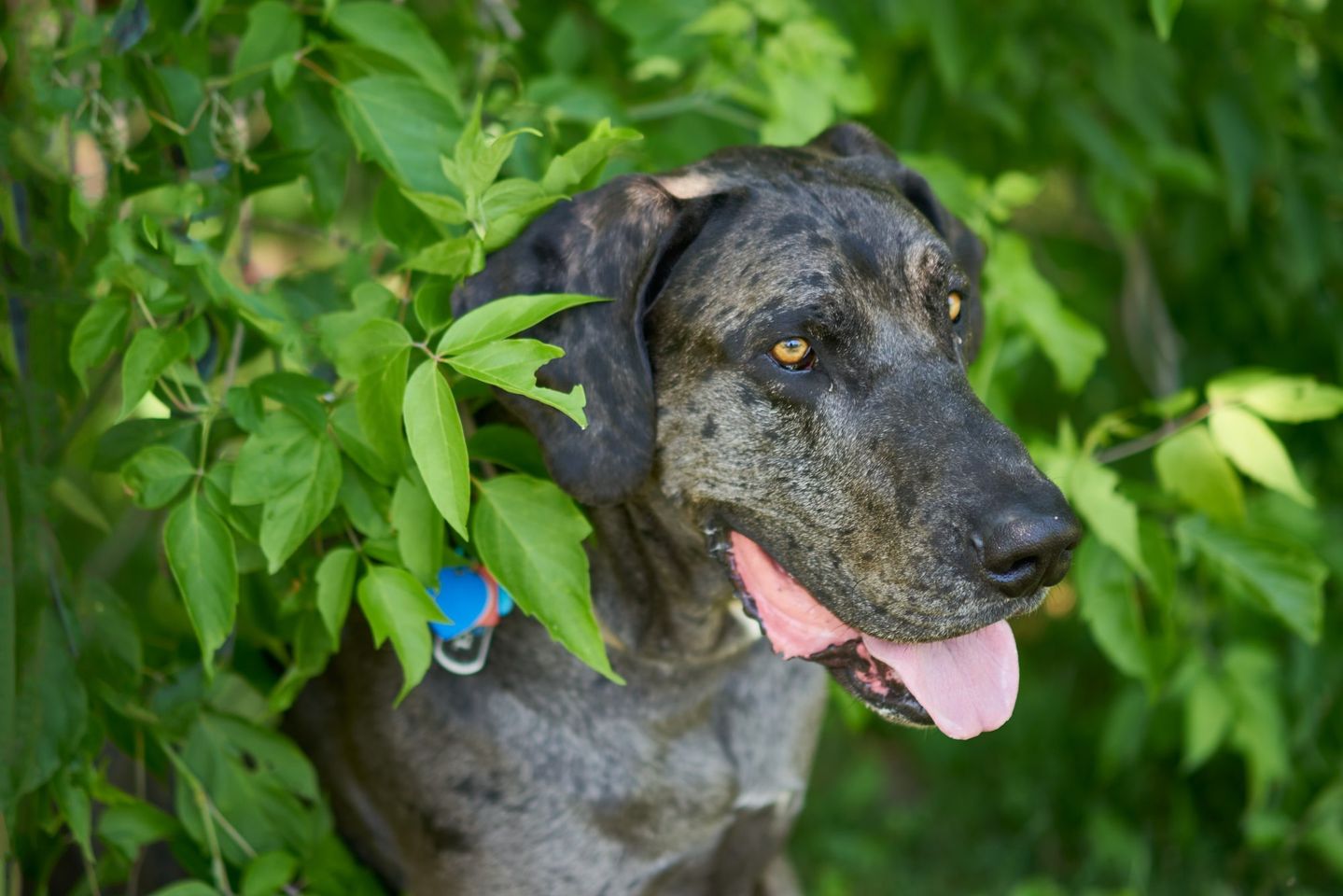 We were impressed with Axel's solid behavior at dog daycare where he attended weekly and got along with a group of over 50 other dogs including a pack of Great Danes with whom he would play. Though they loved Axel dearly, his family felt they just couldn't manage him safely as part of their household any longer. It was a real wrench for them to part with Axel, who has been a member of their family for over two years, since he was a gangly 8-week-old puppy, and it means so much to them that they will be able to keep in touch and visit.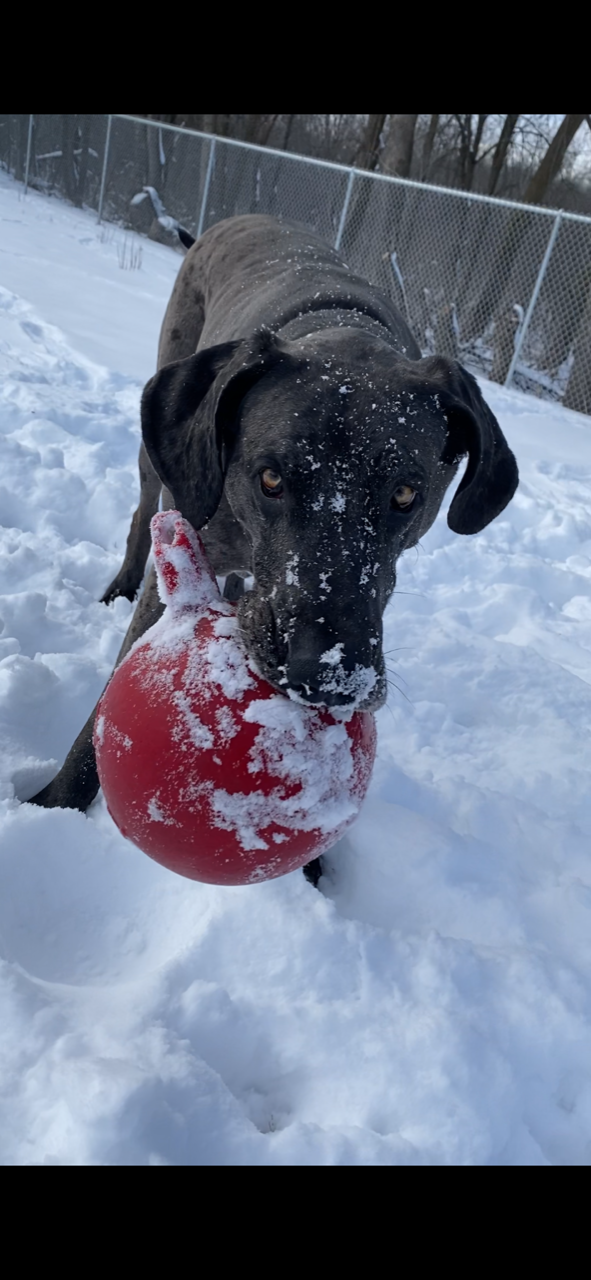 A merle color Great Dane like Axel is a cross between a "black drape"—essentially a Dane with a black saddle pattern over a white coat and a harlequin. Reportedly, Axel's father was a high strung and shy kind of guy—The Great Dane Rescue believed that Axel may come by some of his idiosyncrasies honestly, inheriting some of his tense temperament from his dad The hope is that with a consistent environment, familiar caretakers and minimal surprises that may have contributed to his feeling intimidated or threatened, Axel will thrive at Home for Life®. So far, so good!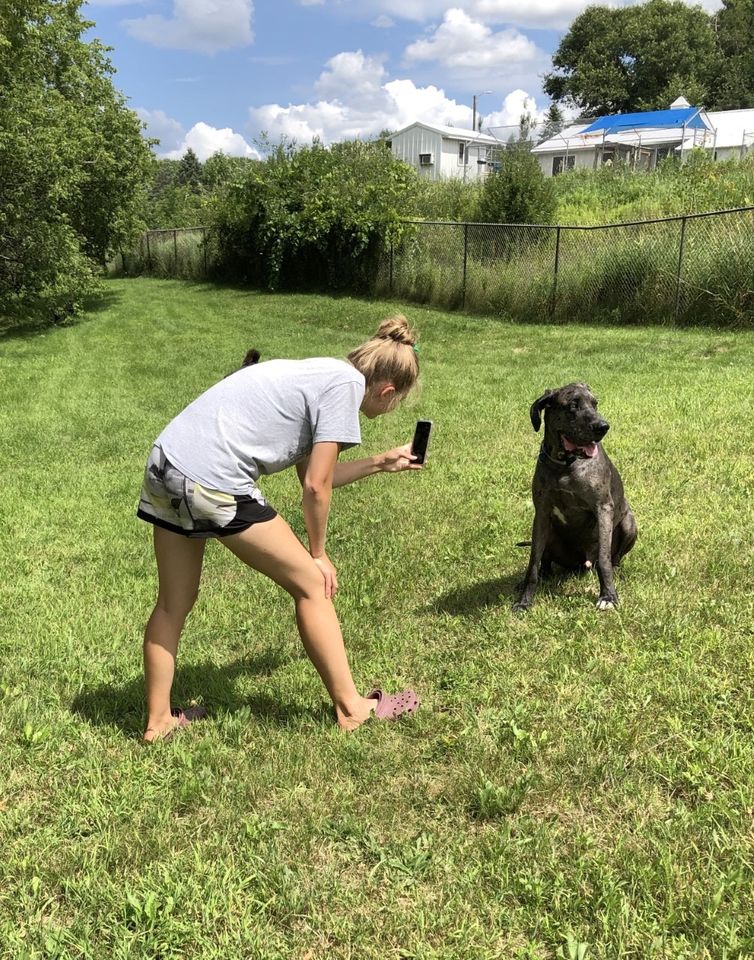 Although only age two, he prefers the company of calmer dogs so we introduced him to the bachelor gang in Pickles' group—Patches a scruffy-faced Glen of Imaal/PBGV mix, Theo the Doberman mix, and Pickles himself.  It's been a great group, and the other dogs have welcomed Axel who has become part of the sanctuary as if he's always been at Home for Life®. Axel lives with the "Pickles" group in a large townhouse with an attached large outdoor run and he already has figured out the dog door to go in and out by simply watching his new friends.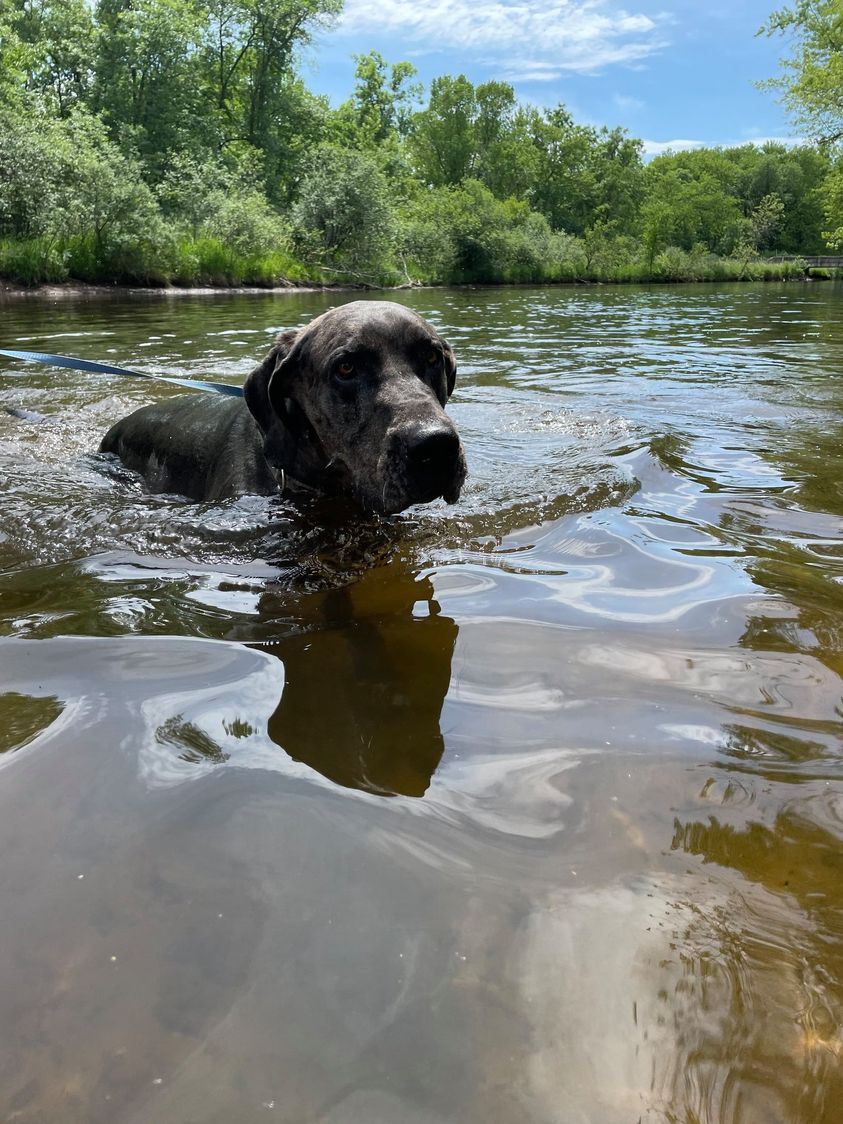 We've been able to give him a free run of the townhouse and run but at night Axel retires to his very own crate, a giant confabulation which he brought with him from his old home to help with his transition.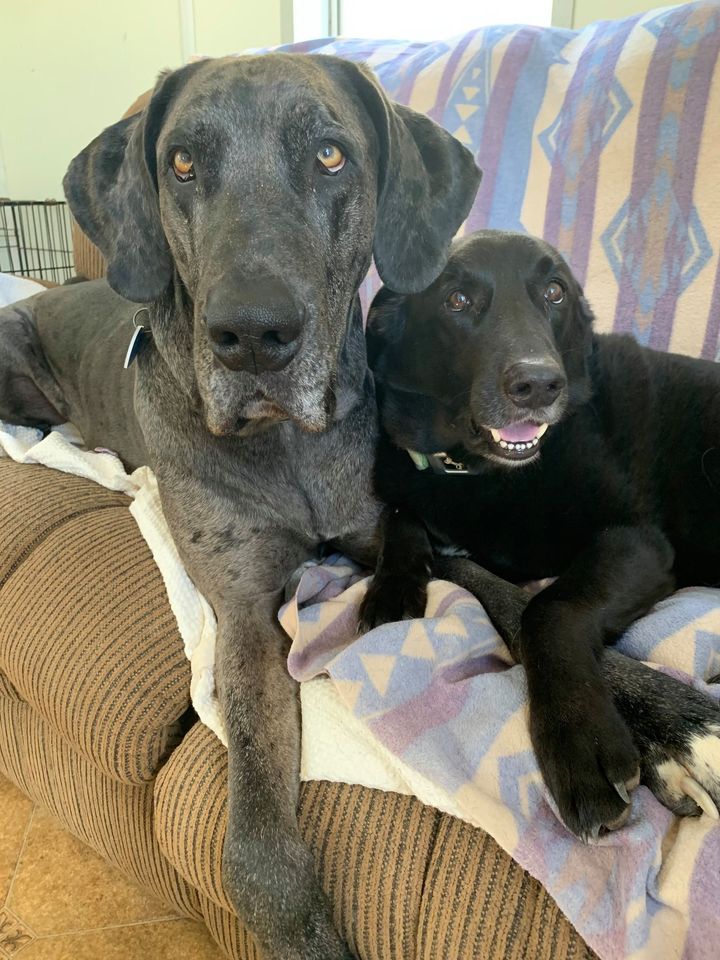 There's a place in the world for everyone,  a place that can be called home.  It is a place where even when life seems at a dead end, a dog, like Axel, can find the stability and safety for a  new beginning.  Axel is Home for Life®.
Learn more by watching our two Facebook videos by clicking on the following links:
"Too Big to Miss" featuring Axel, and
"Life's a Ball" featuring Axel and his townhouse mates.