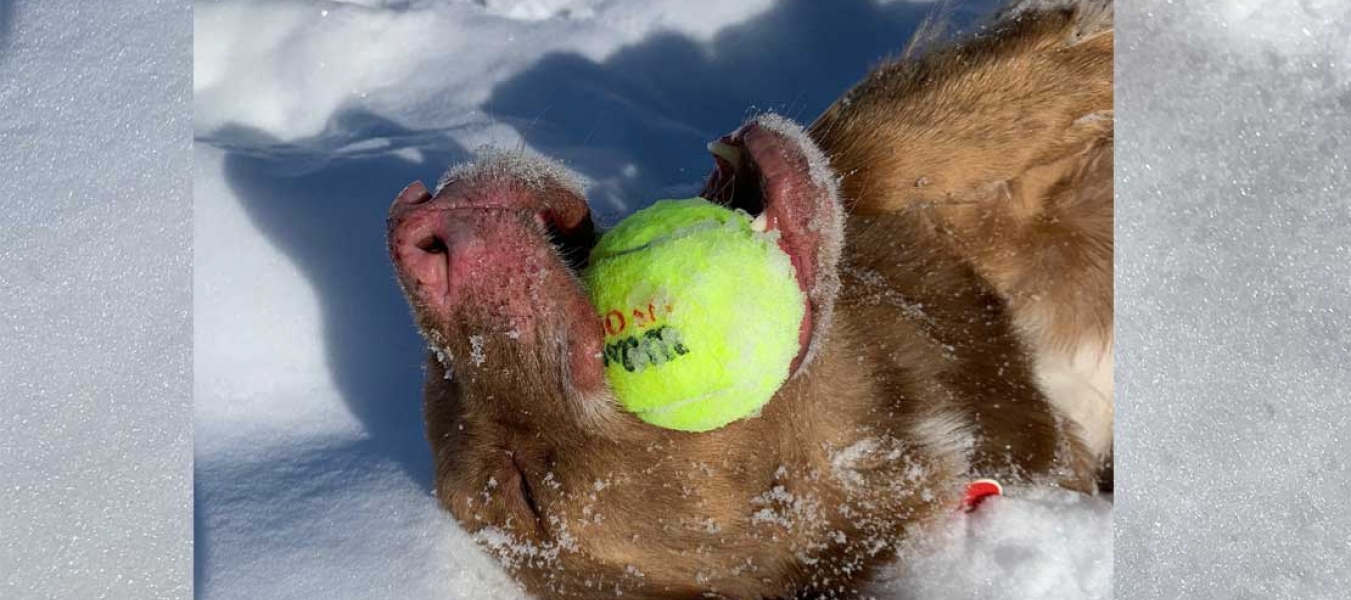 Ginger is a chow chow mix, now age 8, and surely has some Border Collie to her mix as well—she has one blue eye and one brown eye.
Ginger belonged to an elderly man who became unable or unwilling to care for her. She had been living outside, largely uncared for, and was full of lesions and very emaciated when a mailman called the authorities for help on her behalf. When recovered by humane officers she weighed only 31 lbs and was covered in wounds on her face and ears. Taken by animal welfare investigators to the Anti Cruelty Society of Chicago in July of 2018, she was discovered to have Pemphigus Erythematosus, an autoimmune disease, affected by exposure to sunlight, controlled with immune suppressors like steroids. She was offered to rescues and breed rescues, both Chow and Border Collie, but as of the late fall of 2018, she was still at the shelter, with no prospects for help.
Home for Life has a special affinity for Chow Chows and has also cared for many border collies and other herding breeds. In fact, we have also taken care of many dogs with Pemphigus and currently have two dogs with this condition at the sanctuary. We thought we could give Ginger a loving home for life where her condition could be managed and she would get the love and care she longed for.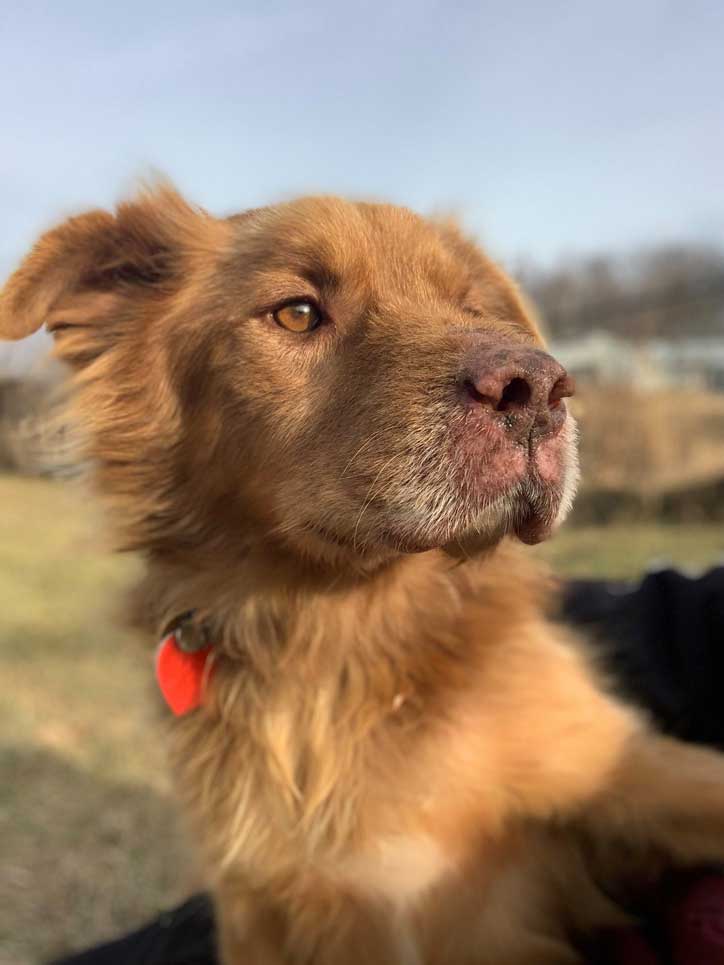 Ginger is a challenging dog; very loving and very smart, she is intense and high energy as well as contemptuous of many of her canine counterparts. In a foster home where she resided shortly after arriving, she was hard to control on leash and off, was very high energy, and the last straw was when she leaped over the backyard fence to pounce on the neighboring goldendoodle, scaring everyone.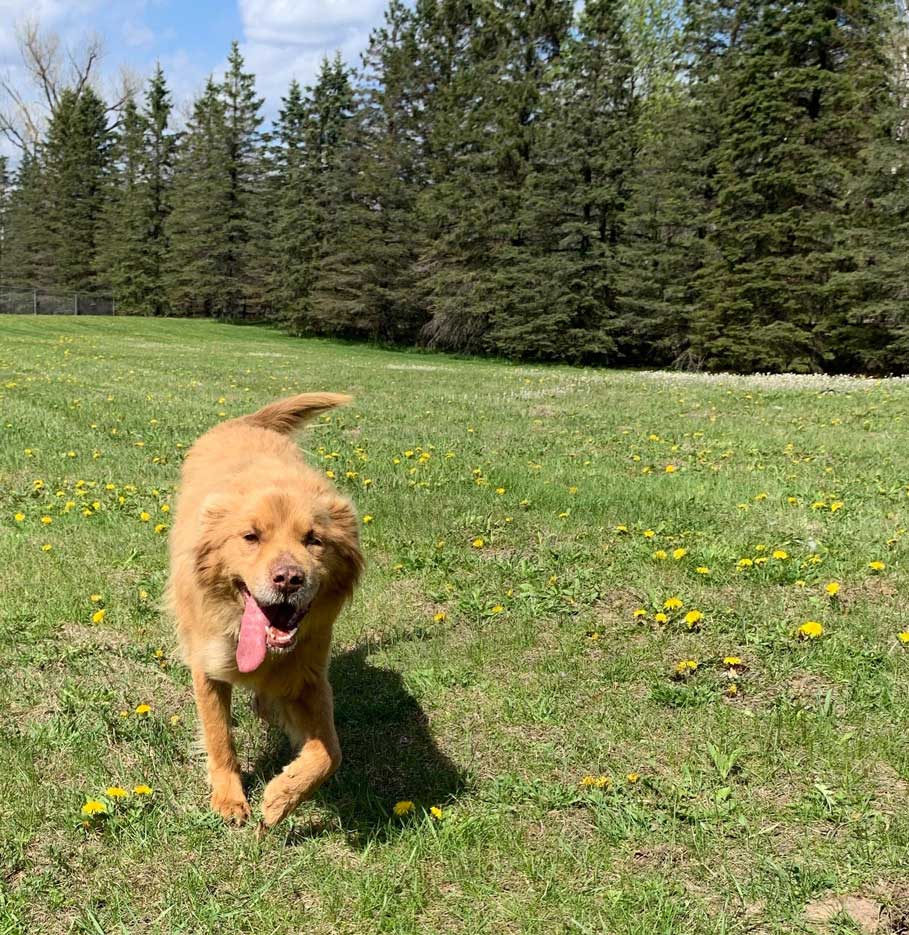 Back to Home for Life® Ginger went, where we had several eligible dog roommates and friends for her to meet—she loves toys and loves to play and, we were confident that if we could match her with the right dog friend, she would find canine companionship and also an outlet for her abundant energy.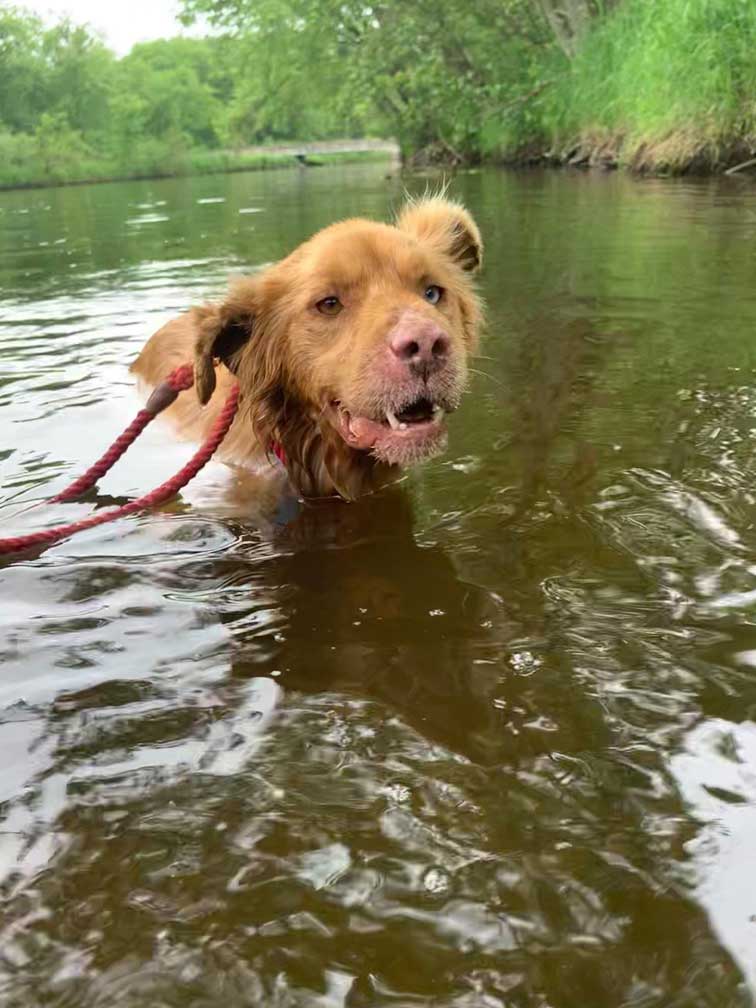 She had been confined for many months in the kennels of the Chicago shelter, and when she first arrived at Home for Life, the winter weather here did not really permit her to have much opportunity to run and play. One thing Ginger had plenty of since arriving is appreciation and love from our staff—she is a beautiful dog even with her skin condition, a soft brown color with bi-color eyes, and possesses a loving heart and desire to please. She loved being out in our snow-filled meadows to run and chase tennis balls.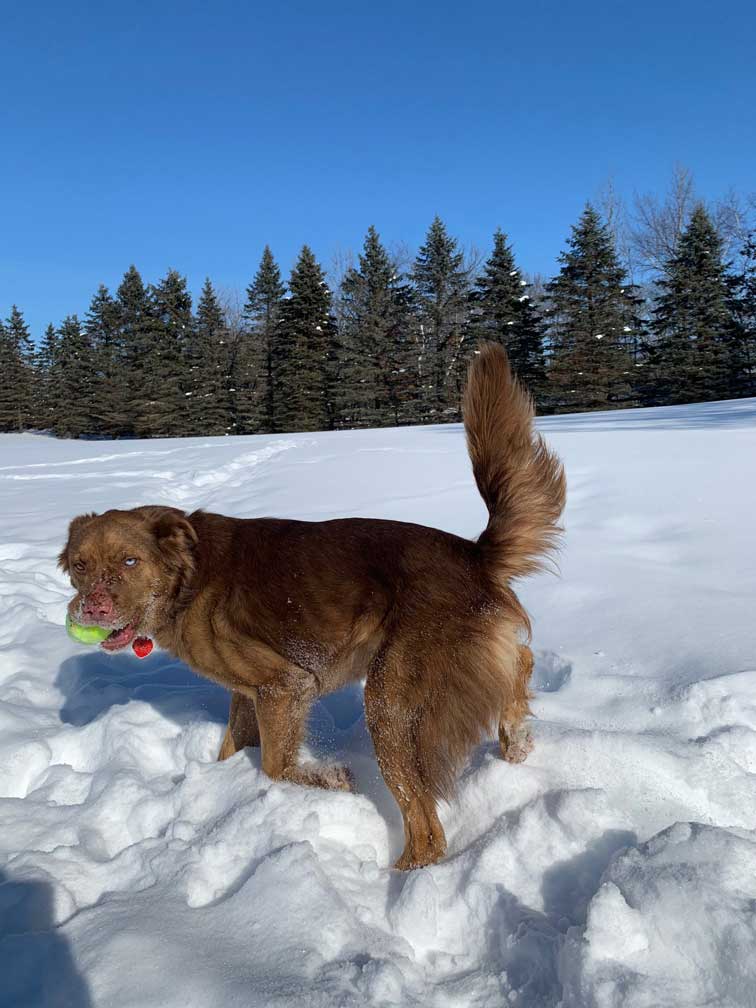 Her engaging spirit, energy, intelligence, and love of people nearly evaporated with the terrible neglect she endured. She has so much love to give and so much potential—it is devastating to think of how she suffered tied out outside, neglected and ignored for months and years.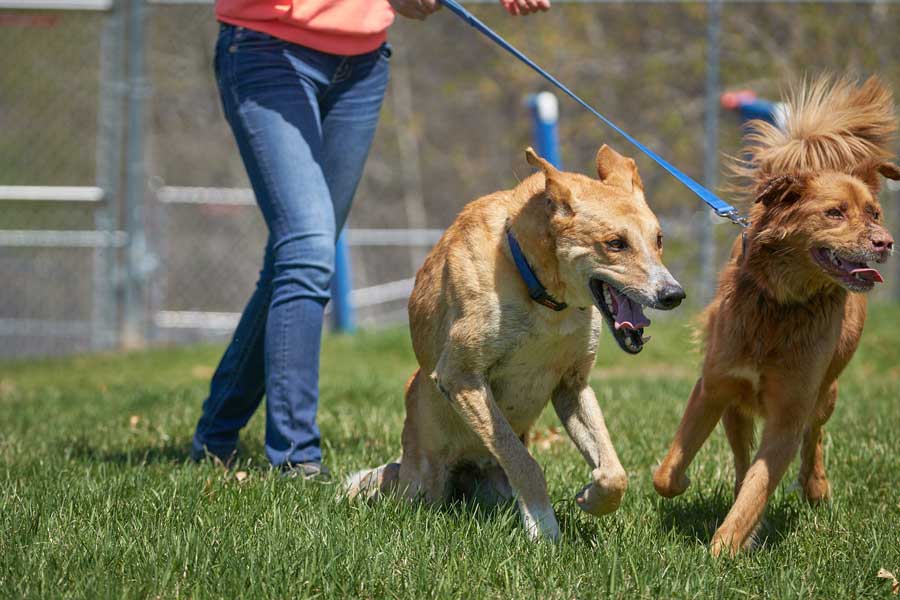 Ginger's past maltreatment and years on a chain has made her gun shy and antagonistic towards other dogs, but she found an understanding friend in Tayeb, another dog with a hard luck story in his prior life. Tayeb, a former street dog, is a survivor like Ginger, a large sighthound mix from Doha in the United Arab Emirates. He was rescued by ex-patriots living there who sought help for him after Tayeb was hit by a car and left in the dirt on the road with permanent injuries to his back and leg.
Like Ginger, Tayeb also suffers from chronic skin problems, in his case, seborrhea, for which he gets medicine and special baths to keep the condition under control. It is fascinating that two dogs from such different parts of the world have found common ground at Home for Life® where their friendship has blossomed.  Both dogs have embraced the opportunity for happiness, a place to belong at last and a home for life .