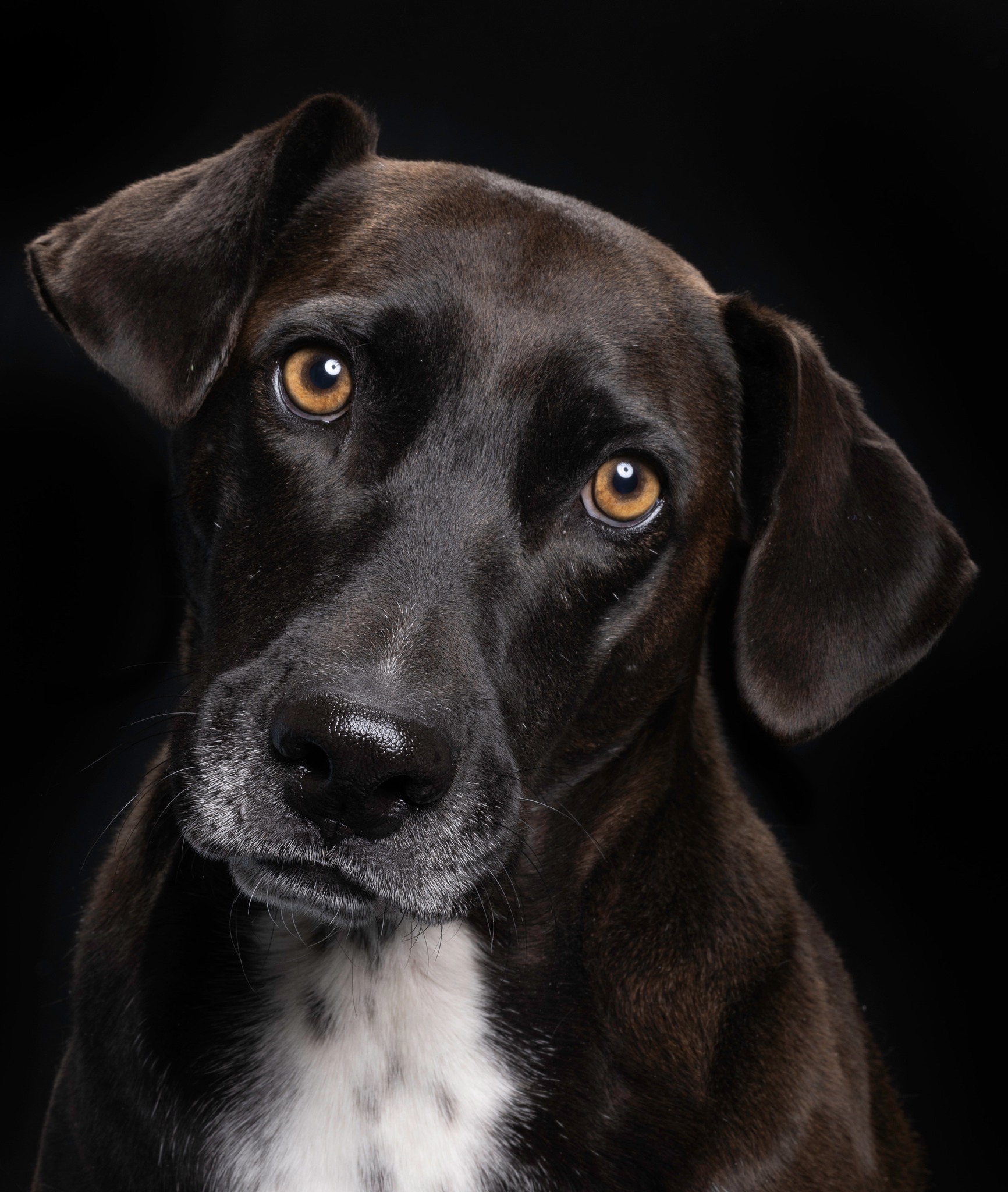 Above: Emma, who survived a broken back, in photo by Mark Edward Harris
Home for Life Featured in LENS Magazine!
Photojournalist's portraits of HFL sanctuary animals featured!
This fall, through a longtime supporter, we had the pleasure of meeting photographer Mark Edward Harris, who is based in Los Angeles, CA. Mark Edward Harris is an internationally renown photojournalist. On a recent media tour our supporter told him about Home For Life® and he wanted to visit. He is very interested in animal issues, and his book " People of the Forest", about orangutans, is not to be missed.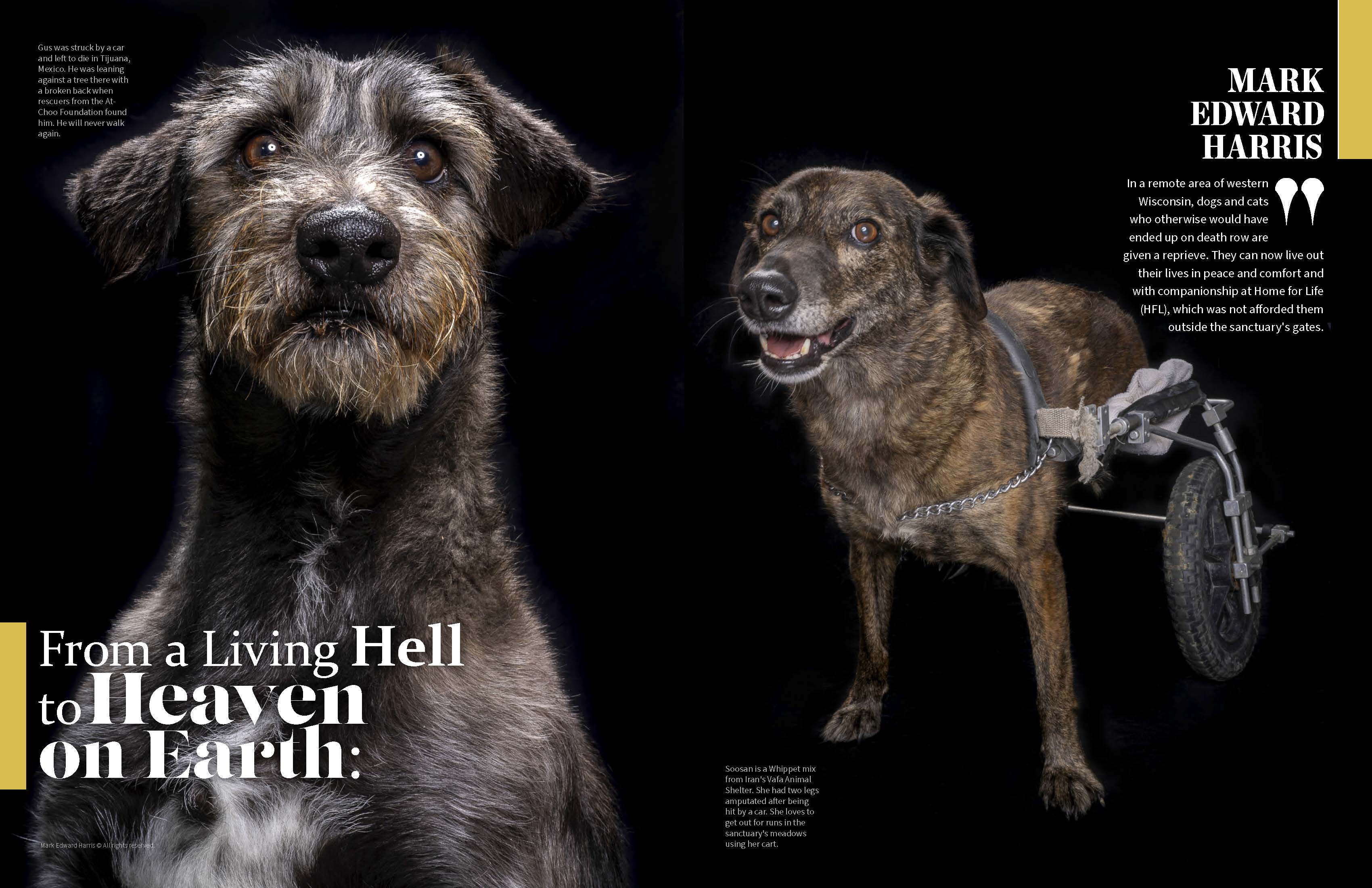 Some of his editorial outlets include Vanity Fair, LIFE, GEO, Time, Newsweek, Wallpaper, Stern, Conde Nast Traveler, National Geographic Traveler, Forbes, AFAR, Vogue Brazil, Elle Canada, Esquire Japan, Harper's Bazaar, Italian GQ, Marie Claire, The New York Times, The Washington Post, The London Times Travel Magazine, The Los Angeles Times Sunday Magazine, as well as many photography and airline in-flight magazines.  Be sure to see his website and see his instagram for a glimpse of his work, particularly of the orangutans' portraits from his book and from his recent trip to Vietnam!
Mark's portraits of the animals of Home For Life Animal Sanctuary were just published LENS Magazine (View the link for that feature).   Hard copies of the magazine can be gotten by clicking here.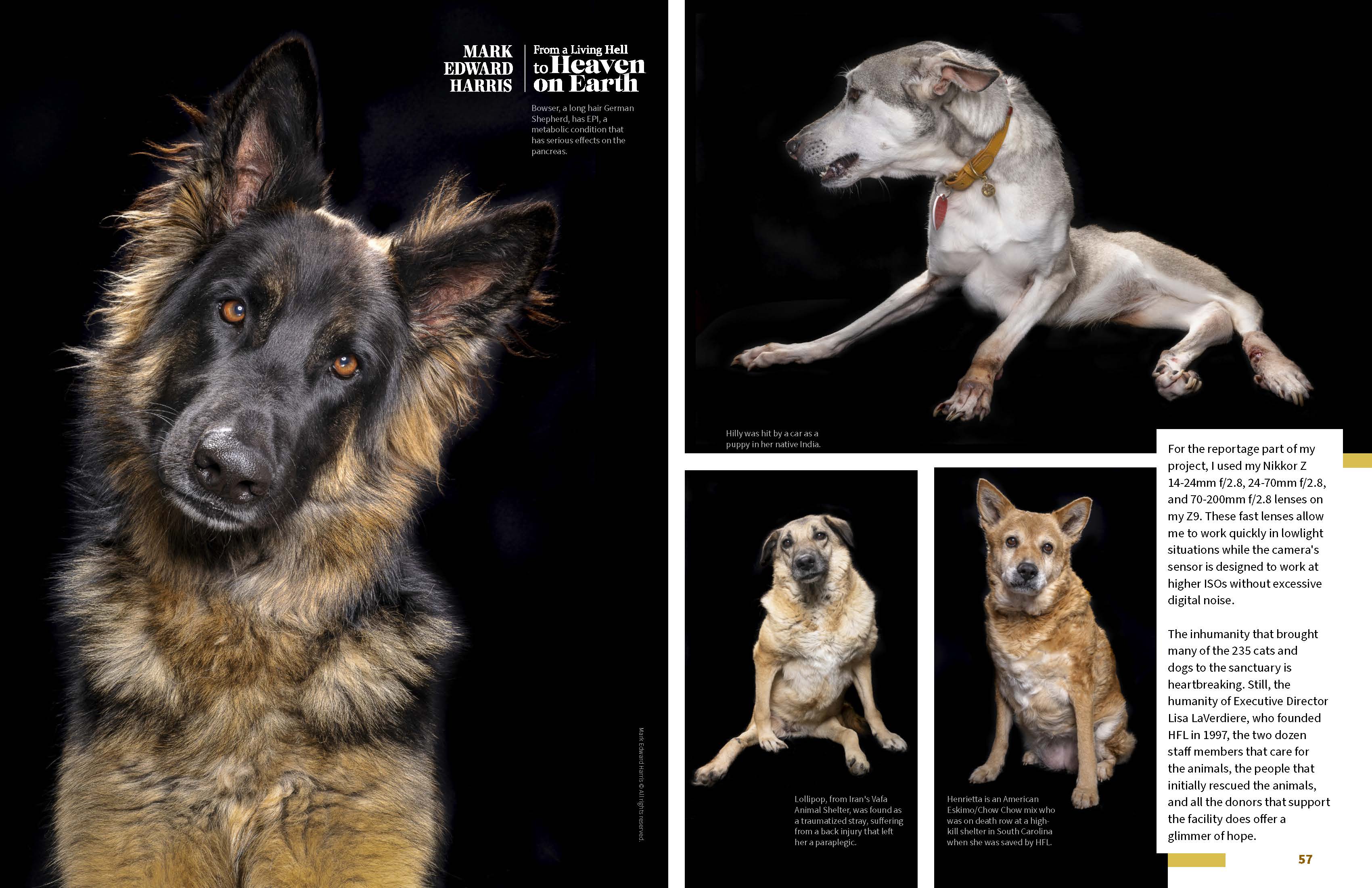 Don't miss his website where his portfolio of photos of the Home for Life Animals was just published! His website is a visual feast, with photos from his shoots from around the world and now his visit to Home for Life is included in his online portfolio, "Rescues of the Last Resort".