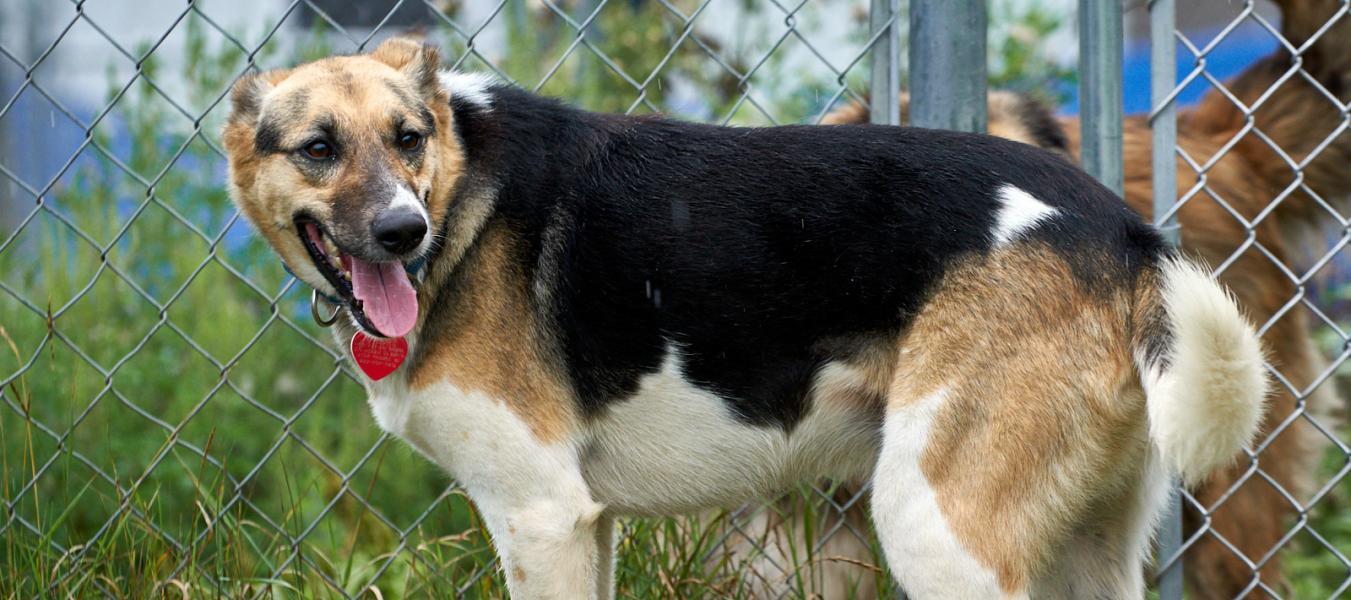 Every court has to have their jester, every classroom has to have their class clown and at Home for Life, the undisputed king of fun is Alborz! He is named for a well known mountain in the country of Iran that is a popular snow skiing destination.
Alborz is a mixed breed dog with a tri color coat- brown and black patches on a canvas of sleek white fur, a curly tail, long legs and a perpetual smile.
Image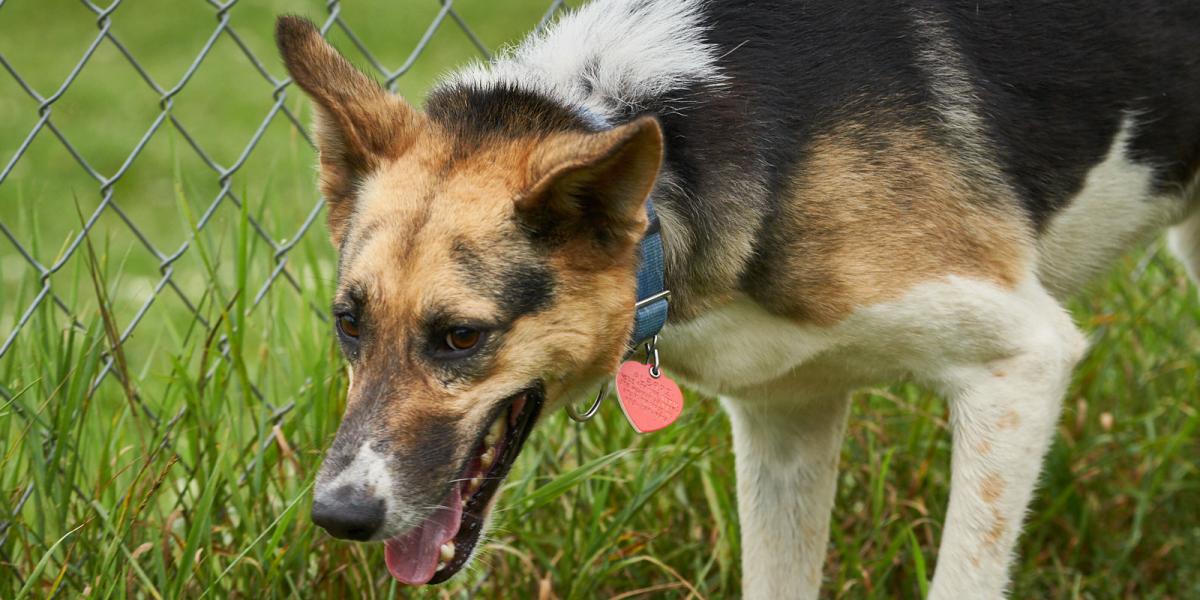 Alborz was born a stray street dog, and was rescued by the  Vafa Animal Shelter.  He was thought to have been hit by a car because he struggled to walk and keep his balance.  In  this condition,Alborz couldn't   hold his own among the more than 700 dogs who live at the Vafa shelter. Weak and thin, and finding it difficult to walk without difficulty , Alborz's   survival was in jeopardy even though he was better off in the relatively protected environment of the Vafa shelter than on the streets fending for himself. His personality at the shelter was described as friendly but shy and quiet. Dogs often try to keep a low profile when they feel vulnerable  so as not to draw attention that would cause them to be at risk. 
When Alborz arrived at Home for Life and our veterinarians had the chance to examine and evaluate his condition, the consensus was that he was probably born with spina bifida, rather than being a victim of a prior injury.   Thinking back on when Alborz first arrived at Home for Life, he seemed like a pale version of the dog we now know- quiet, watchful and in frail condition. As he  gained strength and his health   improved , it seemed like his personality gained vibrancy by the day, even as he increased in  weight and his health was restored.  Because Alborz was so fragile and thin when he first arrived, we kept him pretty confined, isolated, protected and maybe even coddled him a bit but the veterinarians encouraged us to allow him to have more activity as he gained energy- they believed that being active would help him build the muscles to support his frame and enable him to move more normally.   Before long Alborz was showing his true colors: a curious gremlin who liked to pull supplies off shelves, dishes off counters and run around stirring up  fun and mischief.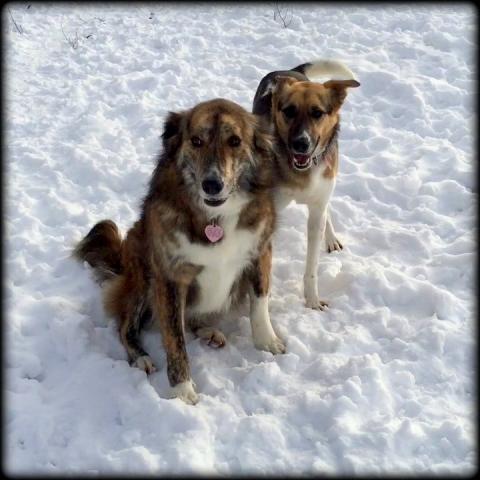 After a couple of months the quality care Home for Life is known for Alborz was ready to take on the world, and was eager to stretch his wings. We introduced him to another dog at Home for Life from the Vafa Animal Shelter,  Parichaehr  who was about his age and a fun loving, joyful and active dog. Whereas Alborz would not have had the energy to cope with a young and energetic dog like Pari when he first arrived, after a couple of months of Home for Life's health restoration project, Alborz was now happy and eager  to have more opportunity to have an outlet for his increased energy. Pari taught Alborz all the fine points about using stairs and a dog door - because remember that this was a dog who had never lived indoors or in a house - and there seemed a special rapport between the two dogs from the same country so far away.
The vets were right - as Alborz had more opportunity to run and play with Pari and his other roommates  Dulcie, Rocket, and Tippi he gained agility and strength and has learned to compensate remarkably well for his birth defect. We made good use of his penchant for constant activity last year when we outfitted Alborz and Pari with GoPro cameras for a unique view of the sanctuary and daily activity. Alborz's here there everywhere  activity  gave the best chance to get the most views of the dogs in action! View this link: https://www.facebook.com/pg/homeforlifeorg/photos/?tab=album&album_id=956691997754757.
These days, any visitor to the sanctuary will most certainly  notice Alborz first, not only because he is located in one of the front runs but because he will bark excitedly  to alert everyone of  the tourists and charge as fast as possible to the upper exercise areas to have a better look at the new people - but not before tumbling and wrestling with Pari on the way up to the runs, or pulling a tail of Dulcie or Rocket on his way. Alborz's happy bark of welcome reveals that finding a place of his own to belong gave him the security to not only regain his strength and health but also the confidence for his true fun loving personality to emerge. 
UPDATE
We lost Dulcie the labradoodle and one of the first friends to Alborz due to old age. Tippi and Rocket, as they grew older, found the high energy antics of Alborz and Pari tiring and decamped to new digs at Home for Life® where they could reside with dogs who better matched their idea of an active day: Tippi with Diego's group, and Rocket with the smaller dogs. Alborz is still best friends and roommates with Pari and now has two new friends from the country of Tunisia, Lucky and Amal, both younger dogs who suffered appalling cruelty which they barely survived. So the group consists of two couples, who also are friends as a group. As pack animals, much of a dog's happiness derives from having the companionship of others of their own kind. At Home for Life®, a care-for-life-sanctuary, we get to know our animals as individuals to create the most harmonious living arrangements for our dogs that takes into their consideration their activity levels and individual personalities.
To meet Lucky and Amal, Alborz's roommates and friends click the following links:  Lucky and Amal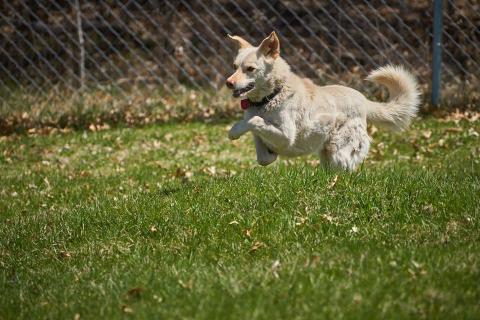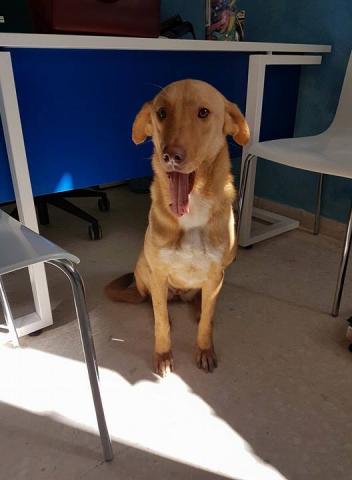 If you would like to sponsor Alborz, please click one of the links below.