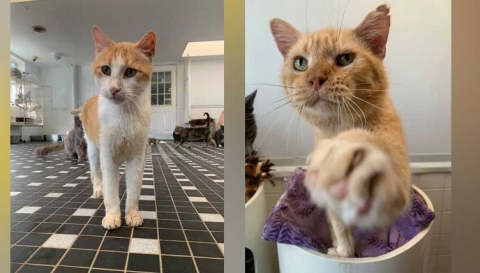 Adjacent left: the amazing Pistol Pete, who is FIV+ and blind , came to us from Red Wing MN. Just like his namesake, a famous basketball player, Pistol is a tall drink of water! — at Home For Life® Animal Sanctuary.
Adjacent right: Theodore, an FIV+ cat, who was found as a stray in Rochester MN — at Home For Life® Animal Sanctuary.
Have you seen our updated home page? We tried something new with our sponsorship program: necessity is the mother of invention! Sponsor photos this quarter and last were taken by our staff, instead of professional photographers as usual.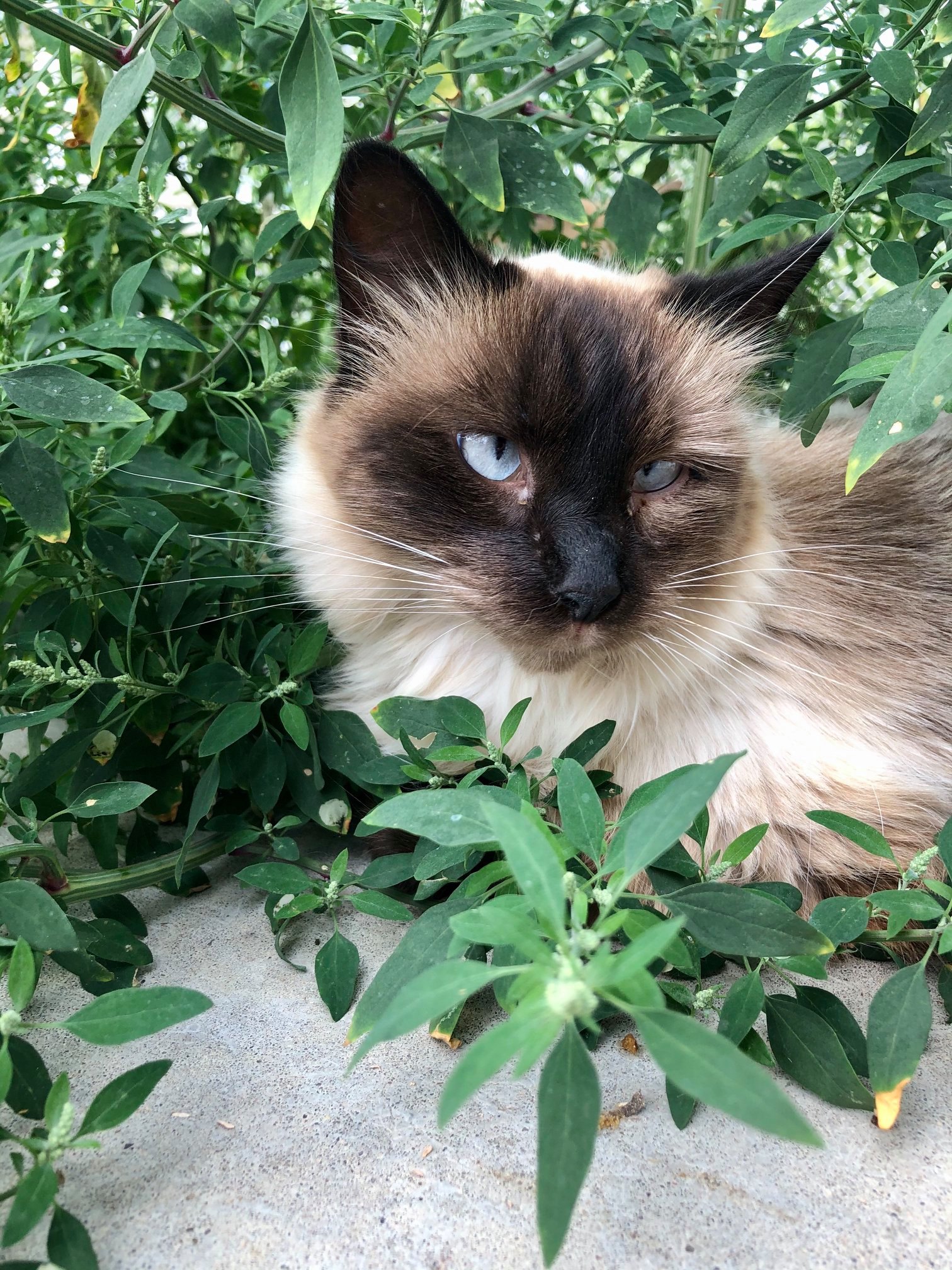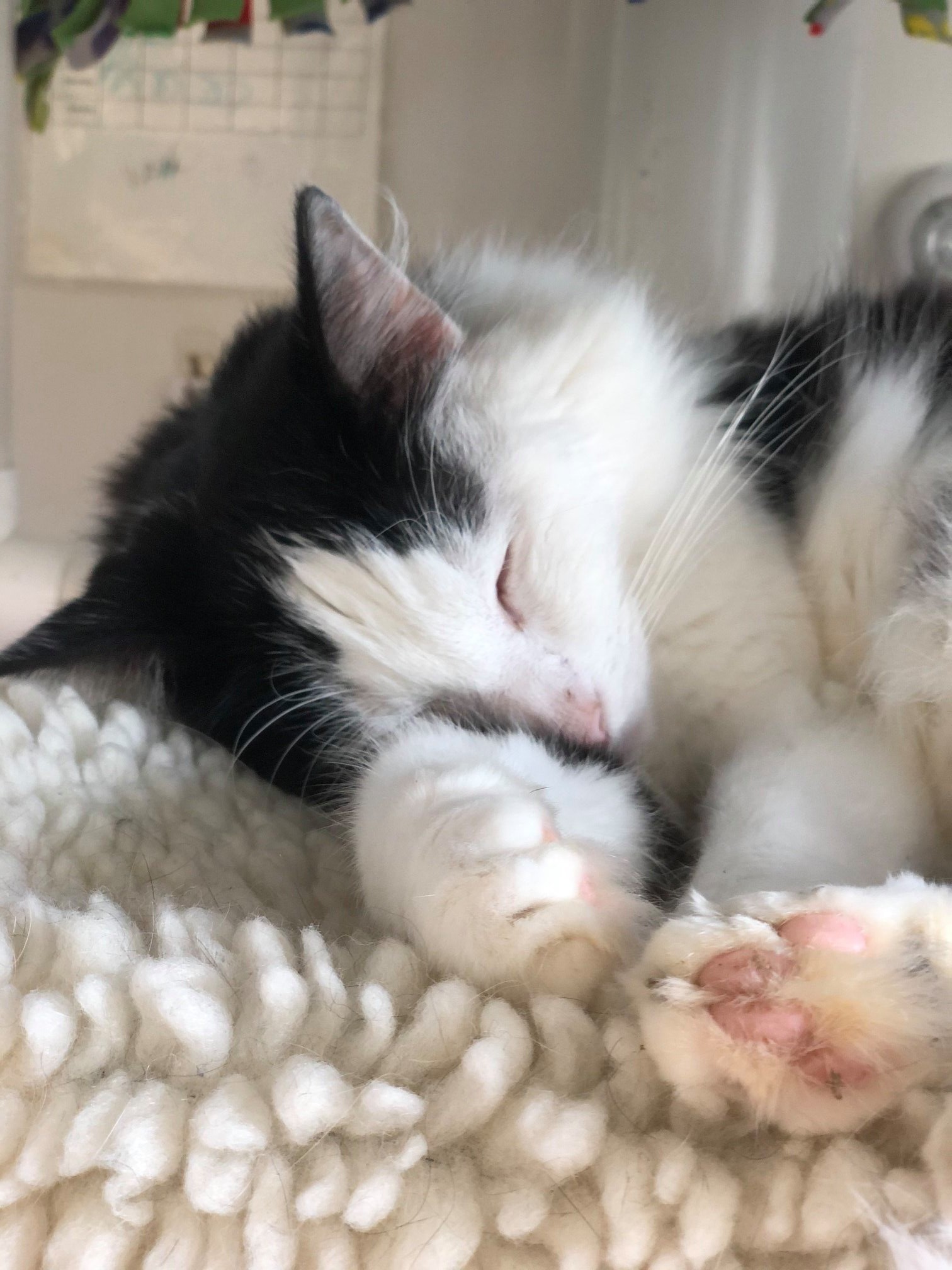 The animals are at home and at ease with the people who take care of them every day, and the sponsor photos turned out beautifully!  Since it's nearly #caturday, we are highlighting the cats in this post but you will want to see the Imgur albums with all the photos!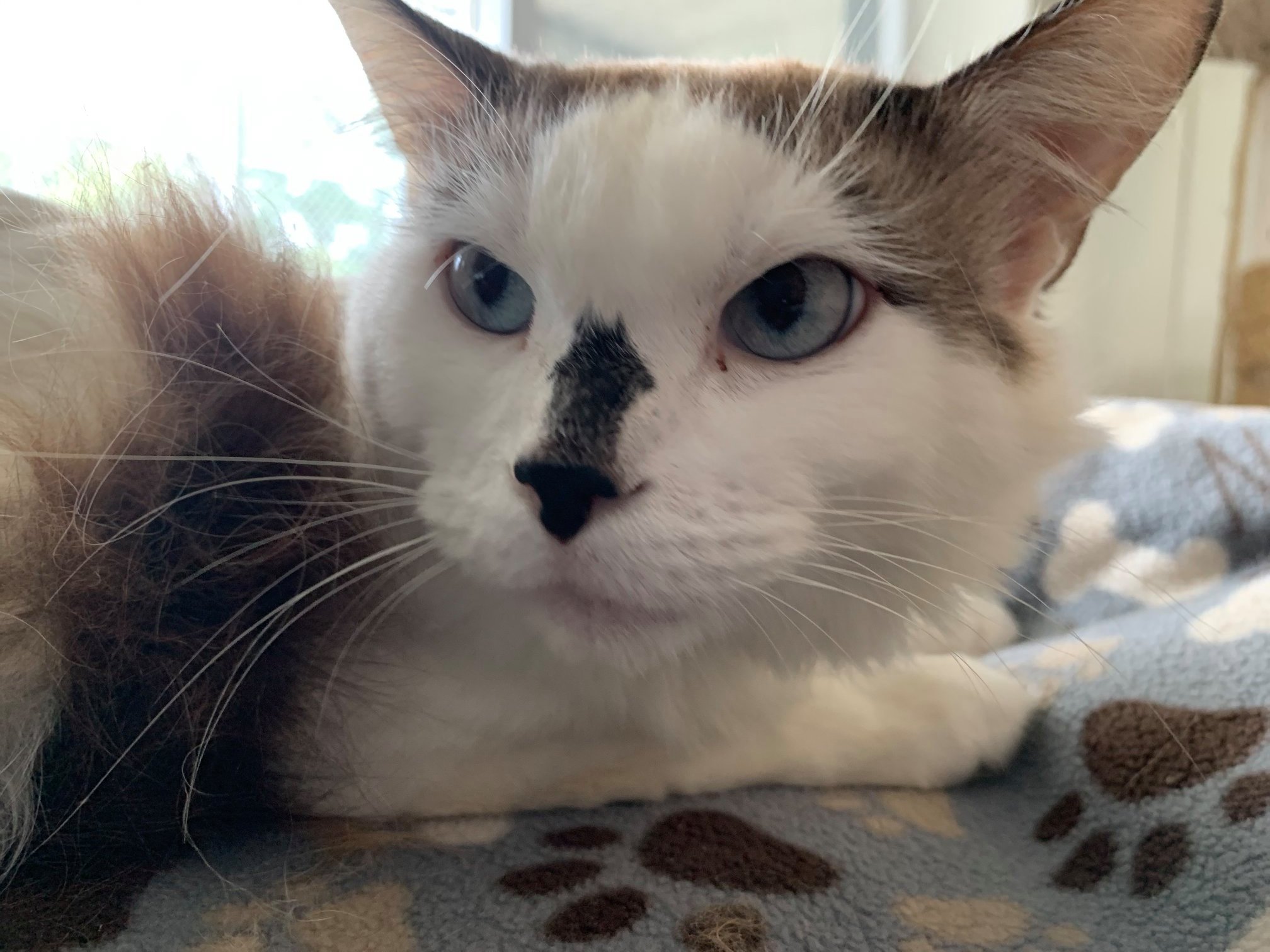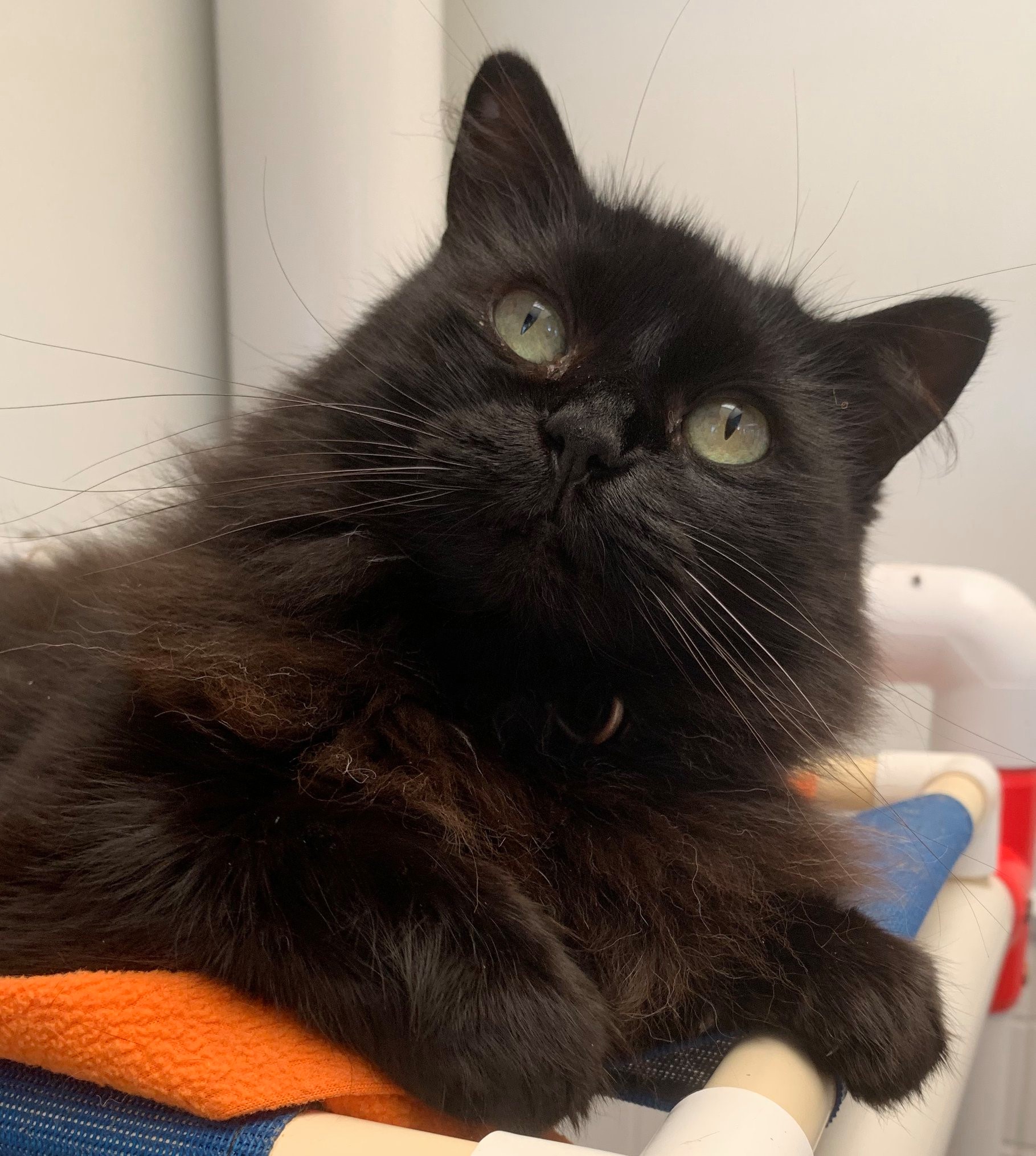 If you're not a Home for Life® sponsor yet, what are you waiting for? Our sponsorship program enables Home for Life® to provide the best care for all the animals at the sanctuary, whether sponsored or not, while giving our sponsors the opportunity to forge a special bond with the cat or dog of their choice. More about Home for Life's®  sponsor program here: https://www.homeforlife.org/sponsor
Northstar is Home for Life, never to be hungry again. After so many uncertain months living outside and trying to survive with her two kittens, Northstar prefers to stay indoors and almost never even tries to go outside to the attached run.
Good Nite! Wishing you a very relaxing Labor Day weekend from Home for Life!