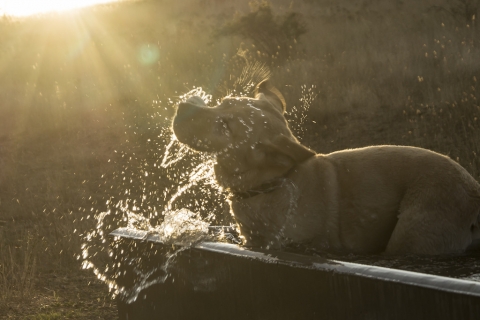 Home for Life's newest event is sold out! A swim party at sunset, with a Caribbean flavor, for you and your four legged friend(s) !

For dogs and those who love them - a relaxed afternoon and early evening to celebrate the end of summer.

Home for Life's Sunset Swim Party will welcome you and your dog(s) for a relaxing celebration of summer at the beautiful Town & Country Club to enjoy swimming in their Olympic size pool overlooking the Mississippi River and the Minneapolis skyline as the sun sets. Enjoy open swim time with your dog, grab a doggy grab bag, enjoy a cold beer or a tropical drink, or a cool lemonade, infused water, pop or iced tea as you savor the Caribbean inspired music by 33 Degrees North and tropical themed dinner buffet and barbecue.
This event is sold out!