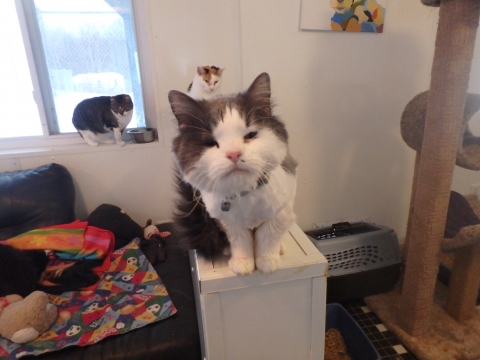 WHAT a week! Wednesday morning last week at Home for Life®: temperature was -34 degrees! Our overnight staff who lives east of us recorded -41 degrees at her house. This is the air temperature - the wind chill is far worse. With 200 animals at our facility, Home for Life® doesn't have the option to close. We are so grateful to our staff who have braved the arctic cold to come to work and take care of dogs and cats, birds and even Goliath our tortoise.
Image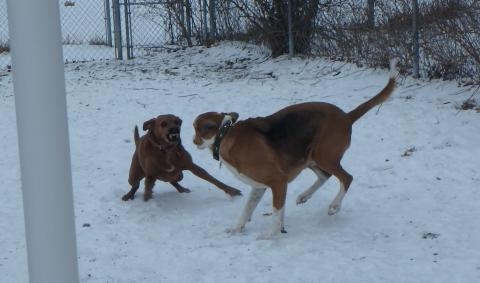 By Friday, we were so happy and relieved because it was "only" -8 degrees. Since it was MINUS 28 degrees Thursday night, -8 degrees felt like a heat wave.
We moved most of the short-haired and older dogs who were in the townhouses to the main buildings where we have heated floors and put additional heating units in the few townhouses still in use. We are relieved that our staff and animals made it through temperatures that have been colder than the arctic, with everyone safe and warm.
Image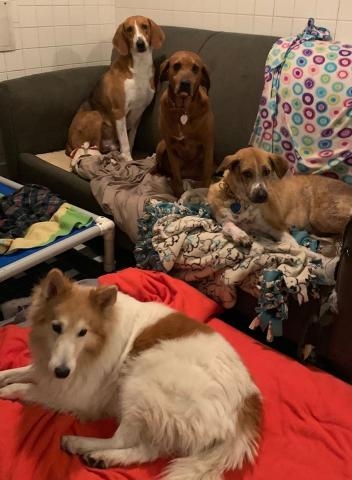 Left: Inside-the dogs are cozy
Image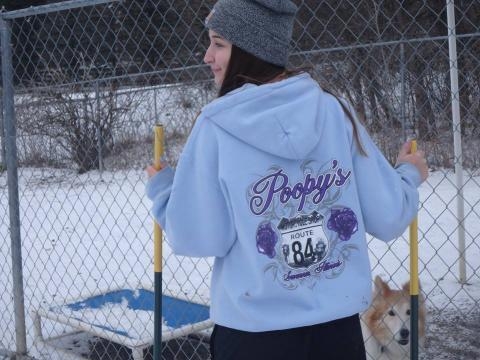 Left:
HFL staff Jordyn is dressed for weather & scooping runs! Layers, snow pants, a hat, a smile and the appropriate attire for scooping.
Read more about some challenging winters we have experienced at Home for Life® in our blog post "The Coolest Time of the Year" here.