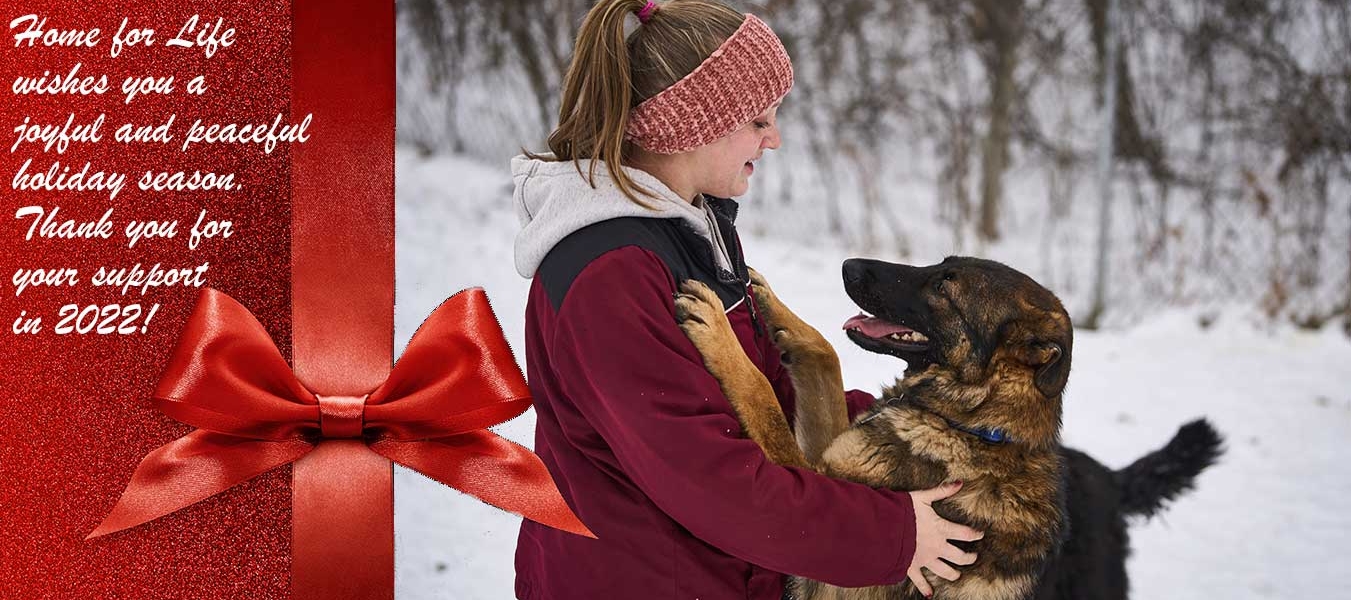 Above: Mark's photo of HFL staff Barbara with Johnjohn. More about this pup who came to us from the Animal Humane Society: HFL website
The year in review: our annual holiday gift to our supporters is this video essay (shown below) of photographer Mark Luinenburg's portraits throughout this year at Home For Life® Animal Sanctuary, a moving and beautiful summary of 2022. Thank you Mark for your loyal friendship with Home for Life® and your support of our work through your time and talent.
Fun Fact
Photojournalist Mark Edward Harris loved Mark's photos featured on our website, and they played a big part in his decision to travel from LA to Home for Life® for the photo session this fall, recently featured in LENS magazine. Great minds think alike!

We are grateful to both Marks for the beautiful photos of the sanctuary's animals.