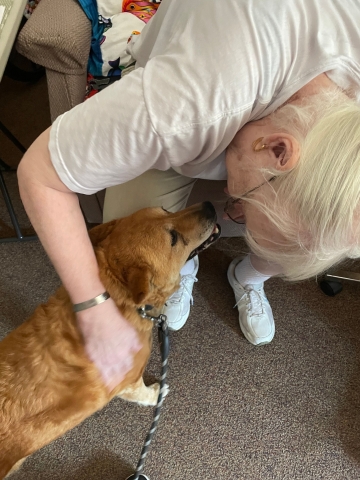 Left: Henrietta, a chow mix from a high kill shelter in South Carolina
We're back at it with Home for Life's outreach initiative, Peace Creatures®, at The Lakes of Stillwater and at Woodbury Senior Living. In August, we will be back at the Greely Nursing Home in Stillwater MN, and at a new site in Osceola Wi, Eagle Ridge Senior Living.
Our therapy dogs were as happy to be back on the job as the residents were to see them! We love to pay it forward to our community. Kathy, Campus Director of Community Life at Woodbury Senior Living wrote us after our first visit back in nearly 18 months:
"Ahhhh...Our 4 legged Furry Friends are back, thanks to Home for Life Animal Sanctuary. We are so grateful for the partnership we have with them. The animals have been absent from our lives for the last 15 months so yesterday when Rocket & Ruby showed up for Pet Therapy, our WBHCC was aglow! We even had residents, family, & staff waiting outside to greet them. Our memory care TRANSFORMED their lives when I walked in with the dogs. Blessing to you and all you do"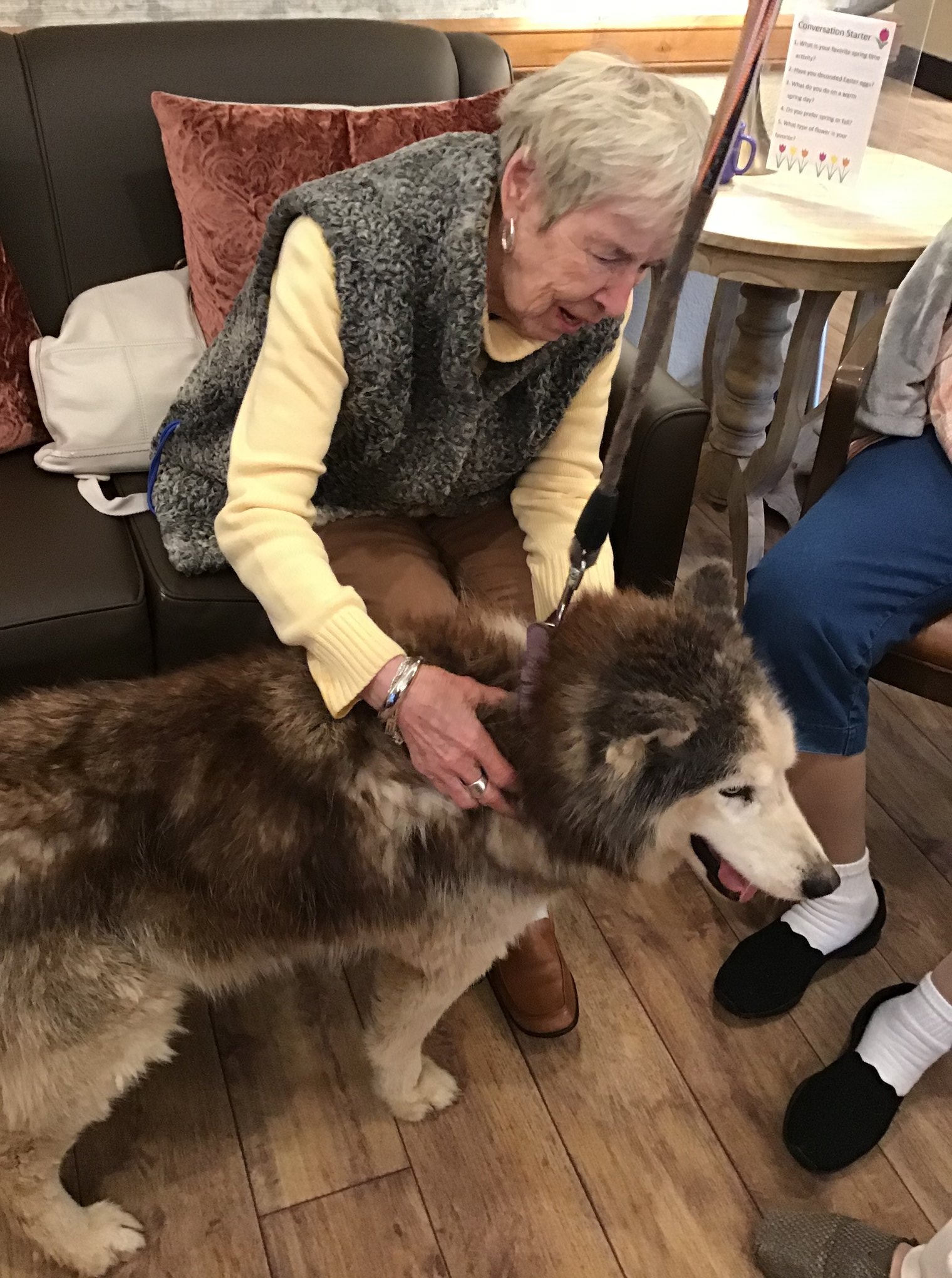 The photos speak for themselves & demonstrate the love that is both given AND received by everyone they come in contact with. Welcome back Home For Life! Read more about Home for Life's Peace Creatures here: https://www.homeforlife.org/animal-outreach