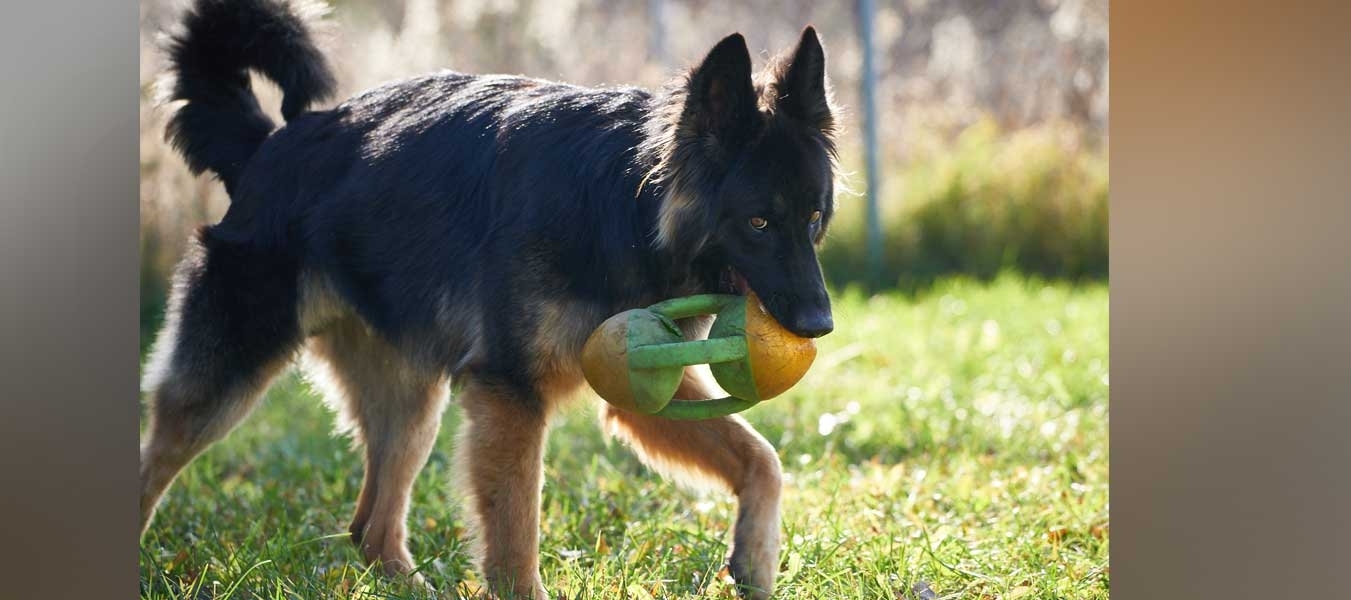 Above: Bowser with one of his many beloved toys 
Bowser is a local dog to Home for Life®—a beautiful, long-hair German Shepherd who landed at the Animal Humane Society, Minneapolis, Minnesota, when only 18 months old, surrendered by his owners who could not afford his treatment for EPI.
EPI, short for endocrine pancreatic disorder, is a disease of the pancreas where not enough digestive enzymes are produced. Dogs can eat and eat but nevertheless lose weight without the enzymes to digest their food properly. Interestingly the therapy for dogs like Bowser is a  special diet of moderate calories and fat as well as digestive enzymes in a powder form, added to the dog's food. These dogs also are often deficient in vitamin B-12, so that must be given as a supplement as well. While dogs with EPI can live for a normal number of years, the condition can be expensive to manage between the special foods and supplements.  Learn more about EPI and best practices to treat these special dogs on the website  https://enzymediane.com/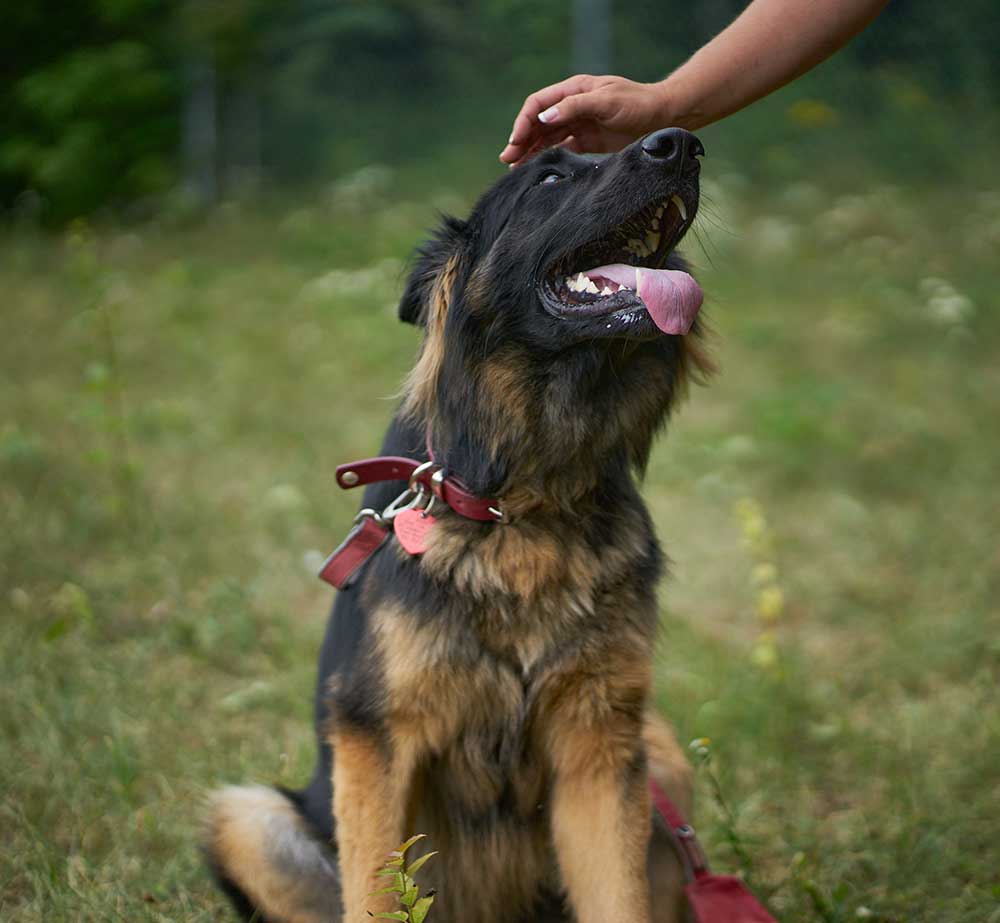 At the Humane Society, Bowser was offered to rescues who do adoption, including breed rescues, but none offered him help, probably assuming they could not place him out with the chronic condition of EPI. Since we had experience with caring for dogs with EPI, we thought we could help Bowser and so offered to take him in.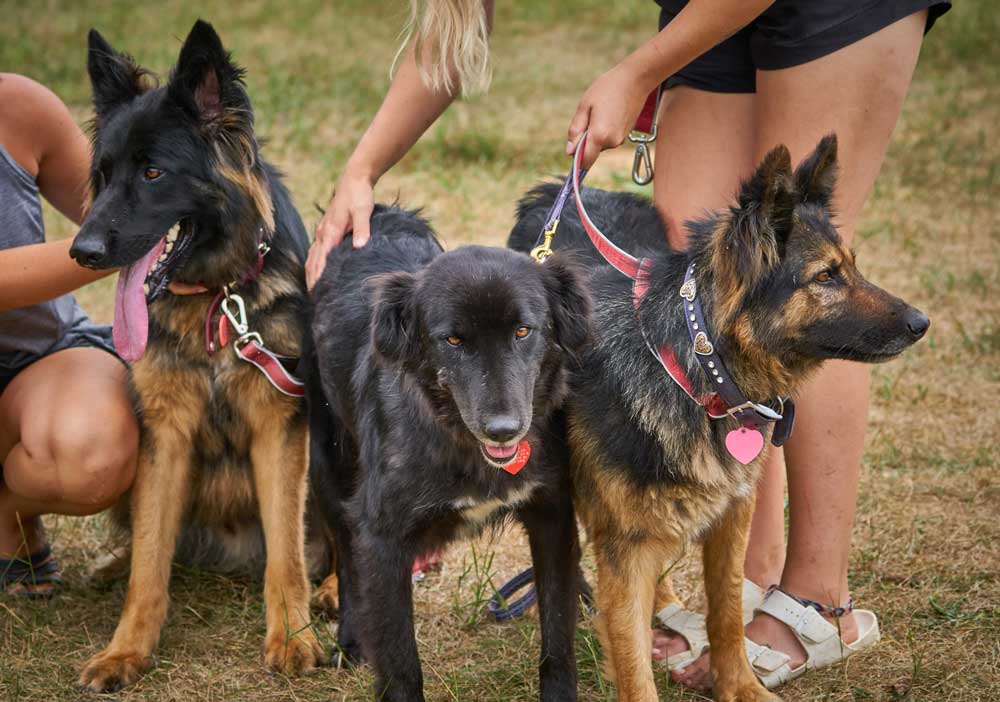 Maintaining Bowser at a healthy weight requires careful monitoring by our staff to ensure he receives his enzymes with each special meal and the B-12 supplement every two weeks. But with this attentive care, Bowser has thrived and is now in robust condition, and at a normal weight for his breed and size. More importantly, he has plenty of energy to chase his toys and to keep up with his two pretty roommates, Zsa Zsa and Kara, who came to us from the Kabul Small Animal Rescue in Afghanistan in the summer of 2021. Kara is a  shy black Anatolian Shepherd while Zsa Zsa is an older, dainty German Shepherd, long haired like Bowser himself.  Both the girls are about 5 years older than Bowser: the fun loving guy keeps them young and they provide a steadying influence. Like many dogs who are shy of people, Kara and Zsa Zsa are dog savvy and team up to keep Bowser a well-behaved and gallant gentleman..
Bowser's story reveals a special role care for life sanctuaries like Home for Life® can play in helping reduce unnecessary euthanasia. Most animal welfare agencies, shelters and rescues are focused on adoption, and first choice for many looking for a pet is not a dog and cat with a chronic medical condition, costly to maintain. Yet animals like these, like Bowser, can live a happy, fulfilling life in a setting suited to their needs and where their care is given a priority. Care for life sanctuaries like Home for Life® that can prioritize the care and well-being of special dogs like Bowser create a loving, life affirming  aleternative to a premature death.