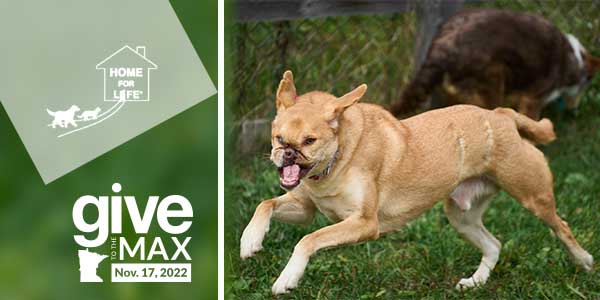 The Most Powerful Thing You CAN do!
This year, find out how far your heart can reach! As a care-for-life sanctuary, Home for Life® is uniquely positioned to help some of the most vulnerable dogs and cats from around the world. Responsive to both local animals in need as well as international rescue cases, Home for Life® is able to care for cats and dogs who are out of options, providing a service like no other organization.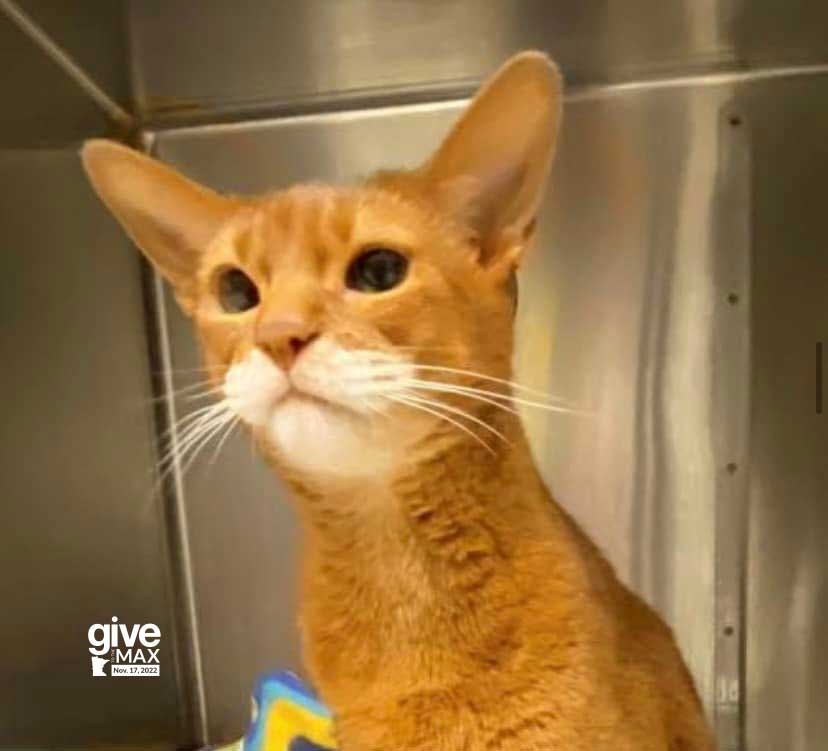 During the last year, it has seemed as if things are out of control, between politics and the pandemic. What's more, the chaos has left many feeling helpless and distressed as a result of the apparent inability to create meaningful change. And yet, isn't it true that the most powerful thing we can do is care?
That's where each of us, individually, has the power to influence what happens. Because, for those of us who love animals, we can have an effect and influence the outcome when the fate of a cat or a dog hangs in the balance, and each one of us can make a difference, to set a new direction in motion and to open a doorway to hope and possibility.
Give to the Max day is the chance for each of us to engage in that most powerful act—to Care—however you as an individual express that—whether on behalf of those in need of food shelves, those in need of health care, or like those of us at Home for Life®, those who express our agency, engagement in the greater world and capacity to care on behalf of our beloved animals, especially those who are most vulnerable and in need of help, like those animals we help at Home for Life®.
Home for Life® is participating in this year's Give to the Max day but would like to direct our supporters to our website donation pages where the credit card fees charged are far less than the GiveMN.org portal. This year we have matching grants totaling $30,000 and hope to raise this amount both through the Give to the Max campaign as well as our end-of-year fundraising.
TO DONATE TO HOME FOR LIFE® | AND GIVE TO THE MAX DAY (click here)
---
Home for Life®, an internationally recognized care for life sanctuary, and in 2019, voted one of the 10 Most Amazing Sanctuaries in the country by USA Today, offers a service to animals in need like no comparative organization. Many shelters and rescue organizations aspire to find a home for every animal and dream of the day when there will be no homeless animals. At Home for Life®, that's what we want too—and that's what we provide—for dogs and cats that are overlooked for placement. Home for Life® has created a new idea, the care for life sanctuary—a life-saving and life-affirming alternative for dogs and cats who have not been able to find a home or keep the home they had and for animals who have lifelong special care needs, that most adopters cannot provide. We call our idea the "Third Door" in animal welfare which gives at-risk dogs and cats, animals who might have been passed over for adoption, an alternative to an undeserved death. The dream of a home should be an opportunity that is available for all dogs and cats, and now with Home for Life®, and the innovative model we have created at our prototype sanctuary in Star Prairie, WI, it can be!

See Home for Life's Give to the Max Page here: https://www.givemn.org/organization/Home-For-Life-The-Animal-Sanctuary-…