Home for Life has lost a great friend with the death of Herb Sam the Spiritual Advisor to the Mille Lac Band of Ojibwe. Many of you might remember Herb from our annual Memorial Garden Ceremonies and Open Houses, at which he officiated.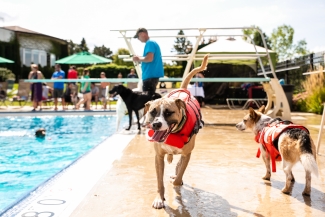 They're here! Photos captured by KME Photography of the 3rd annual Home For Life Animal Sanctuary Best Pool Party of the Year Sunday, September 9th, at the Town & Country Club. Please credit @kmephotomn when sharing photos.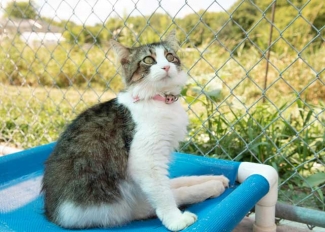 How fortunate Home for Life was to have both Kirsten Eitrem of KME Photography and Sarah Ernhart of Sarah Beth Photography out to the sanctuary in mid August for our sponsor photo shoot.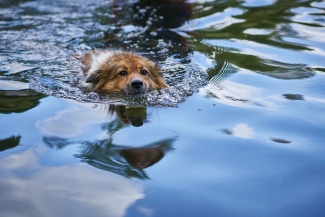 Left: Home for LIfe's® 2-legged Sheltie, Poppy, swims in the Apple River
We got the idea for a pool event after seeing how much our dogs loved to swim; we didn't think there was a need for yet another walk or K95K, but wanted to host an event that would be fun for people and their dogs to attend together.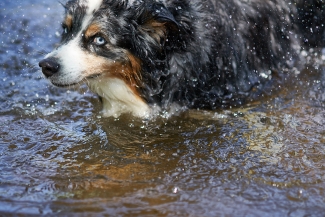 Left: Frankie, one of Home for Life's Australian Shepherds in an extraordinary photo by Mark. Frankies story http://homeforlifesanctuary.blogspot.com/search/label/Frankie
Longtime friend to Home for Life®, photographer Mark Luinenburg was out at Home for Life® last week for summer photos, to meet our some of our new cats and dogs and for a swim at the Apple River, part of summer we look forward to at the sanctuary each year. Mark's been part of telling Home for Life's® story and sharing the stories of our animals for nearly 20 years! See the link for all of Mark's Summer of 2018 photos here including the latest Apple River swimming photos.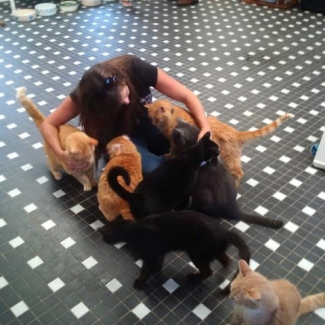 In mid-August, media representatives from around the country visited Home for Life® for a press tour of the sanctuary.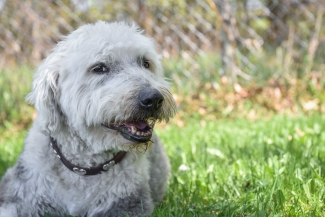 Pictured left: Shakespeare


The latest photos for our sponsor program were taken by Katie of Katie Thering Photography (katiethering.com). If her name sounds familiar, it may be because you recognize her as the photographer who has captured the highlights of all our gala events including the our most recent gala of March 2018, with special guest Dr. Jane Goodall. For those of you who were not able to attend and also, for those who were there, be sure to see the blog post by event photographer Katie Theiring of Katie Thering Photography (https://www.katiethering.com/) which includes many of  her beautiful photos from the evening: http://homeforlifesanctuary.blogspot.com/2018/04/home-for-life-spring-gala-featuring-dr.html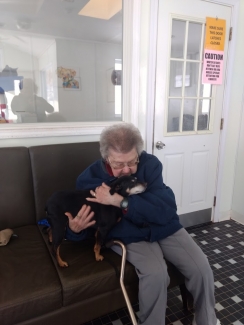 A unique aspect of Home for Life® is the help  the programs we offer provide to both animals and people.